28.11.2020
The climb is hard, but the view is great. Proud to be part of my team
Hey,
I've been playing it for a long time, and I am so proud of me to be at this level. Personally, I am in the "Fagaras" team at level 3697. I like to play with both the fruit and Austin, with my dog ​​and cat in the game. I participate in competitions, home renovations and various challenges. I receive great rewards, from life to Intensifiers. I highly recommend this game!
Playing with the characters in the game is interesting. I like to play with Austin and the aninamels. I don't get bored watching him. It is interactive and does various actions.
This game is an interactive one, as I told you above, because you can touch various objects in the game, and Austin or the dog will go to that place, saying something that will appear on the display of your phone or PC, it depends where you like to play. Personally, I play it on the phone much more often.
One of my favorite parts of this game is the rewards. Whether they are at Lucky Spin, or when they finish a competition, or when they receive lives from teammates. I'm happy every time I get something.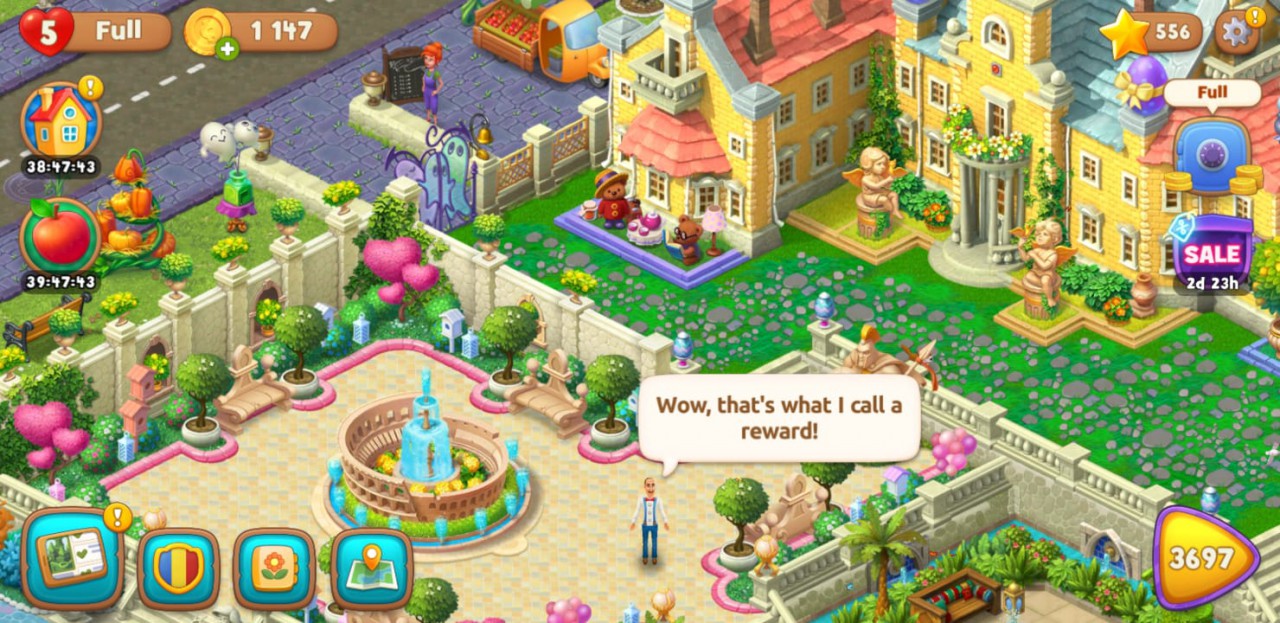 Let me tell you a little about the different challenges.
1. Renovation of a room / outbuilding.
We do this by solving the tasks required by the game. From replacing windows to modernizing the entire room. These tasks are required by the game and can only be solved by exchanging tickets.
Tickets can be accumulated by playing in the garden and making fruit combinations that contain the tickets on them. At the end of the game won they gather up, and depending on their number, you can finish the task required for the renovation of the house.
The more tasks solved, the better. Because during this task route, you receive somewhere up to 2 rewards, and this in addition to the final reward.
Another competition, this time with players from all over the world is Bumper Crop. Within 38 hours, or depending on how much the game sets, you have to collect 100,000 apples. You will receive the reward of 30 minutes of unlimited lives when collecting 35,000 apples, another reward worth 30 minutes of intensifiers and 50 money for collecting 60,000 apples.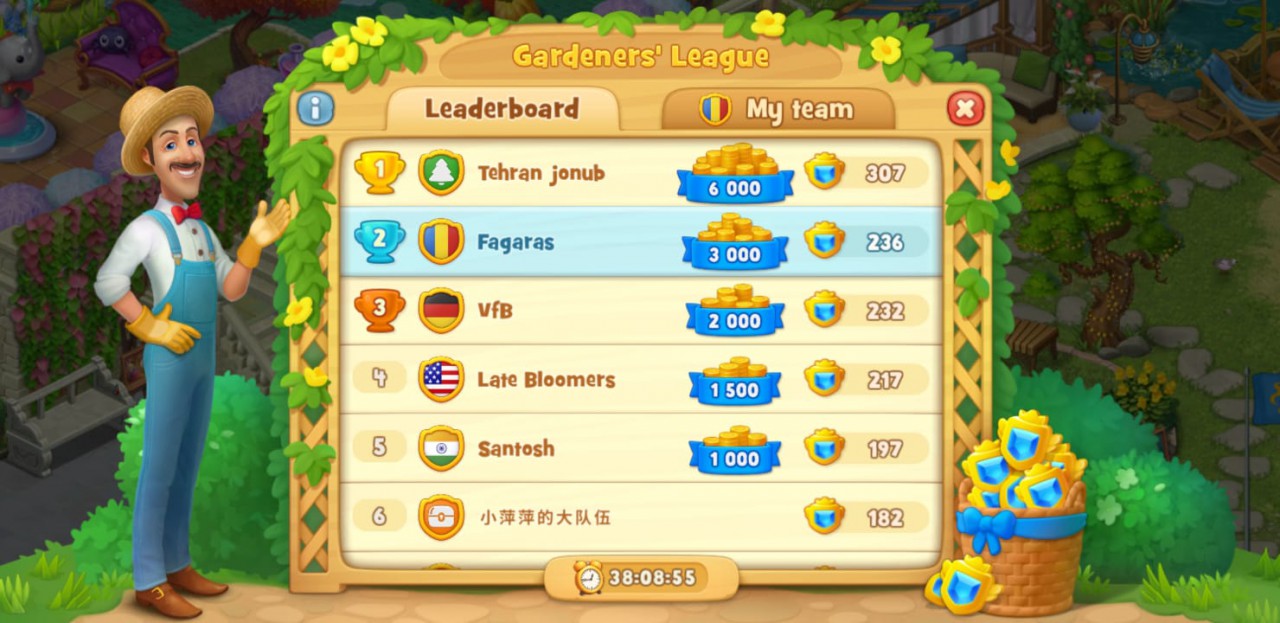 Let me tell you a little bit about the League.
You can only participate in the League if you are part of a team. I told you I have my team that I'm proud of. We help each other by giving each other lives.
The league is a team level competition and lasts only on weekends. Practically the whole team competes with other teams from all over.
This works like this: The levels won by each player are added to the score that the team has in the ranking. The more levels completed by the more teammates, the higher the place in the League. Basically if I play 30 levels, my colleague 5, and so on, the score we will get in the league is as follows 30 + 5 + ....
It is a competition at the end of which you can win enough money per player. Money is important in this game because it is quite difficult to collect from the levels, and it is quite difficult not to spend it as soon as you collect it.I've been playing this game for a few years. Because of this I gained experience and passed level after level.
By playing, I relax during breaks and it is a way to spend my free time.
I hope you like it and wish you as many levels as possible !!!
Good luck!