23.12.2017
A nice game with a few lag
Naruto fans will love this game, especially because its a free to play game and are official, but have some issues with pay to win things and optimization bugs. Its a nice browser game with a good mechanics, its easy to upgrade and do things in the map, but can be more optimized for internet even because its for browser and you dont have to download it. The problem is the bugs, lags and the pay to win stuff, that make a lot of players to abandon the game, the P2W grows more and more while you are growing in the game and if you dont pay to have some special things, you dont have chances against players that have buyed their equipments. The highest quality of the game is the connection with the anime, the characters, locations, fighting styles and their skills are consistent and this becomes a big plus for the game.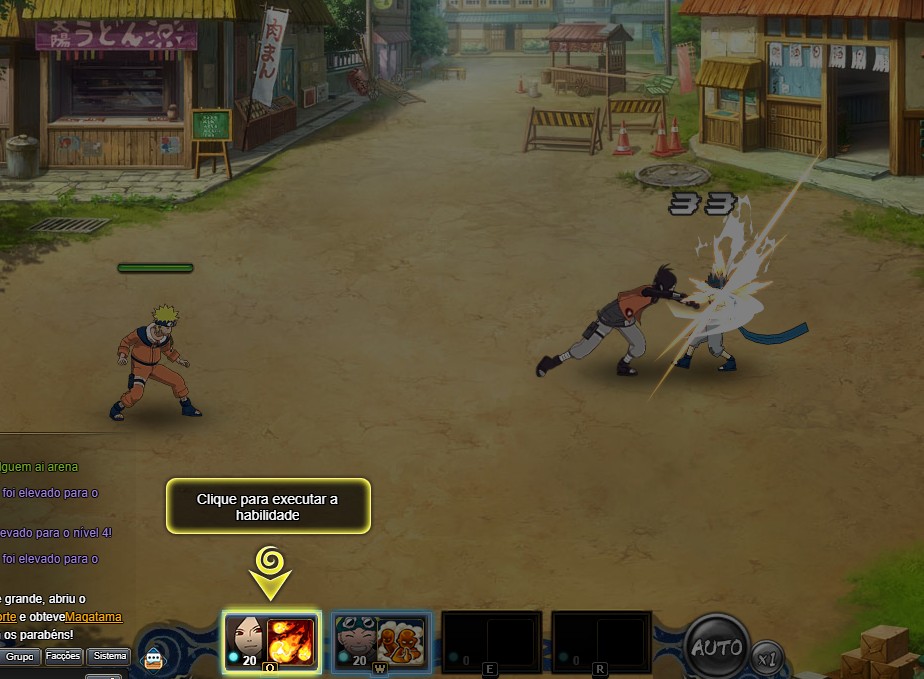 You can choose by fight automatically or by yourself, if you want to grow fast and do other things while in the game, you can do this. The battles are easy, and beacuse of that many will consider this game a cool little "distractor" but many others will find it boring, since you dont have to do nothing if you want to. And the quests are relatively easy too, you can only use the auto path and the battles, conversations and the walking stuffs will be made by themselves. But you have to pay attention on the map, sometimes you only walk by auto path and dont even see the gold or chests that have spawned by your side, then, because of all that will be lost from history and play, the best part of the game is to turn off the automatic and watch the mechanics, maps, characters and everything the anime could offer in a game.

Its easy to go to places, equip things, battle and to quests. This is awesome, but also are annoying for some people that dont play the game for distraction purposes, the automation of the game is, on the other hand, a reason for many to get tired of playing it.
Have a lot of lags even when the server dont have much players online, havent been optimized for a browser, I think this game would have less bugs and lags if it were downloadable.
And, well, I dont think the servers have an daily repair or look from the moderators, even because after many years the bugs are still the same, this is a huge problem because if even the owners dont care about the game, why would players care? Also, you dont seem to have some help of the moderators of the game, you should only play this game if you have a lot of pattience and the willing to be all by yourself in the servers.