06.10.2020
This game is hard in a fun way!
Rocket League is a game where you hit the ball towards the opponent or opponents goal. It's even more to the game than that but that's the basics. You can play with friends and alone. You can play up to four people per team. The game have tournaments you can participate in and the game also have a competitive mode where you can climb up ranks and more. You can also unlock new cars, trails, wheels and even spray paint for the car. But the best thing in this game is that the game is so hard. In the start you have problem with even hit the ball. But that's the charm with this game. You can get so good if you put the time and heart into the game. From the lowest rank to the highest it's the biggest gap of playing skills I have ever seen in a game . Even going up a few ranks you see a big different. The ranks are bronze, silver, gold, platinum, diamond, champion and grand champion. You can under stand which is the lowest and highest. I'm in gold and have played for one week. For just played one week that's quite good.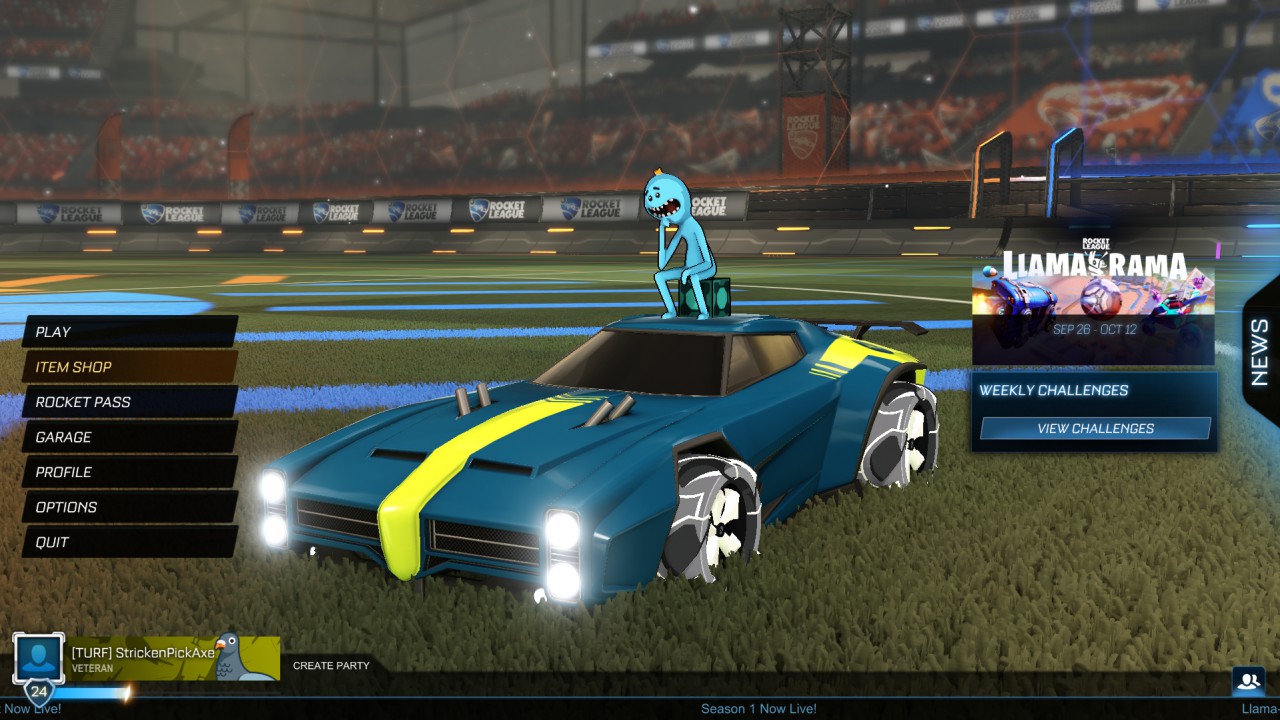 There is so many items to collect that even that is a part of the game. I've played the game for almost a week but me and my friend are already obsessed by it. We are even trying out for an e-sport team. The company hosts some events once in a while. The event going on now is the Llama Rama. In this event you can get a limited edition car. The community is also great. There's many good Rocket League youtubers, streamers and pros. E-sport in Rocket League is also a big thing so you can even get a living playing this game but they pros always get better but so are you. The community also hosts tournaments once in a while where for example a big youtuber have a 1v1 tournament. This game is so great and right now the 10/6/2020 it's also free on the Epic Games Launcher. Many e-sports team are playing against in the Rocket League World Championship for too be the number one team. The Rocket League youtube community is also a great place. Me and my friend always watch youtube videos about Rocket League in school.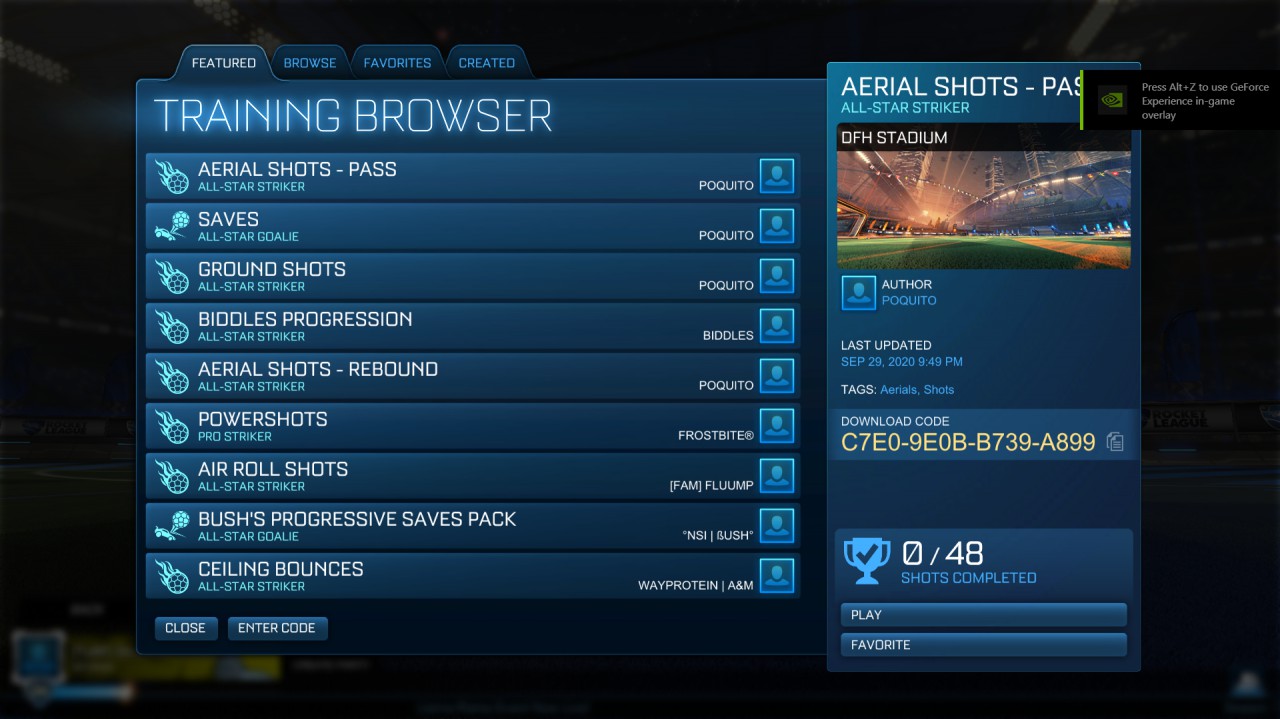 The game also have a lot of training courses to play and evolve in. I've played a lot of these showed on the image above and they helped me get better. So Rocket League is a hard game but also easy to pick up and see what's work and what don't. The community also comes up with new mechanics every year. You can find the Rocket League every where almost all of my friend knows this game. If you just started playing this game don't worry the game is five years old so many player have played from the start and have a very good game understanding. As I said the there is so many items in the game and a item collecting side of the community is also a big thing. Many players have collected items since the beginning and traded to get even more items. The arena is not a normal soccer field but almost. It's a closed filed so you can't hit the ball outside. You can also drive up the walls and make some epic plays. You can have your own play style and that's also one thing I like about the game. But one important factor if you play the game with friends is to know what they are good at and what there not so good at. This helps you make a good team.