16.03.2022
This is my first look at DarkMoon and so far it's kinda confusing
Hi there,
I'm new to this site but I'm already having some fun. I'm currently playing a game called Dark Moon Realm. I choose this game as it had quite an appealing name.
When i started the game, loads of instructions and guides popped up onto the screen. Also i never knew the character moved by it self so I spent 10 mins trying to think why lol. Anyways there was all sorts of information. Crafting, forging, equipment, battles. it all came at once
Even though the beginning was confusing, it is quite a fun game. There are different stages and different boss fights which makes the game even more interesting.
Every twenty levels, you get something they call a 'MEGA BOSS' which, at the beginning, isn't really meg :( It did drop some nice loot but... There is also something called a 'Personal Boss' and they drop really good loot
I think I would no longer play the game after the rewards but I'll see how it goes.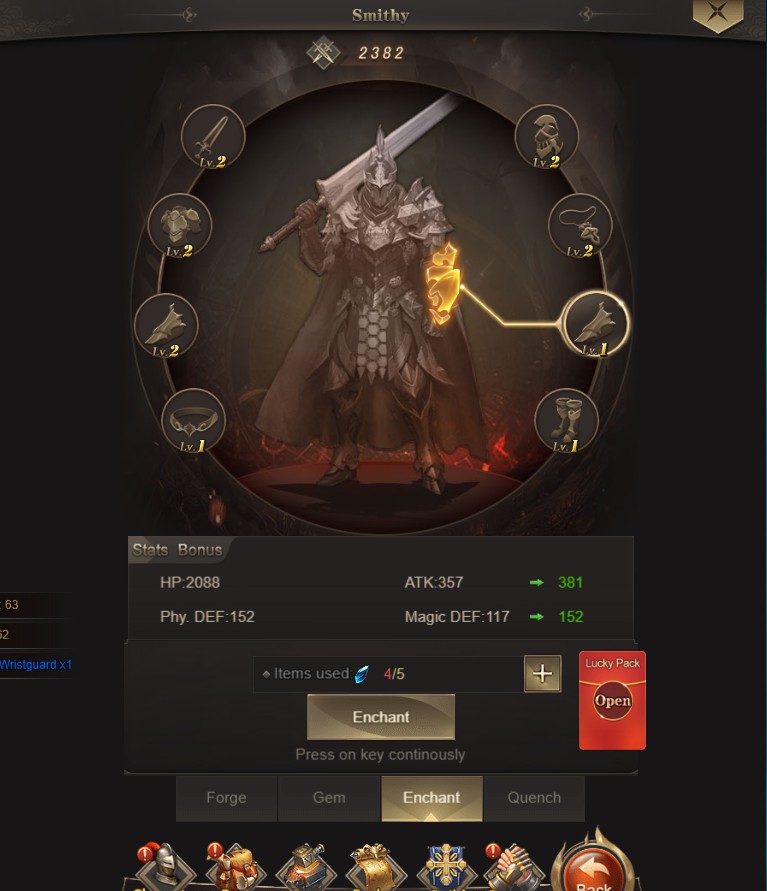 So just for context I finished writing the first paragraph and realised I had to do all three :( Anyways I played the game a little longer and found something called a lucky pack. It's pretty bad but it is what it is. Also another kind of problem, will I think it is, there is some server lag. Now it could be my internet but I'm pretty sure it isn't.
Also a piece of advice don't spend all of them enhance points straight away as it will be a little task at the bottom frequently. I also don't like the fact that there is so much on the screen. its even worse if you are in windowed mode. Pic above
They do give you quit a lot of gems which could give you a massive head start. I also suggest you try to make a lot of that orange armour as it helps a lot when you fight a boss
I kind of wish there was a help guide somewhere. There most likely is but I cant find it lol. To be honest there is not a lot of pop-ups about buying things so that's kind of nice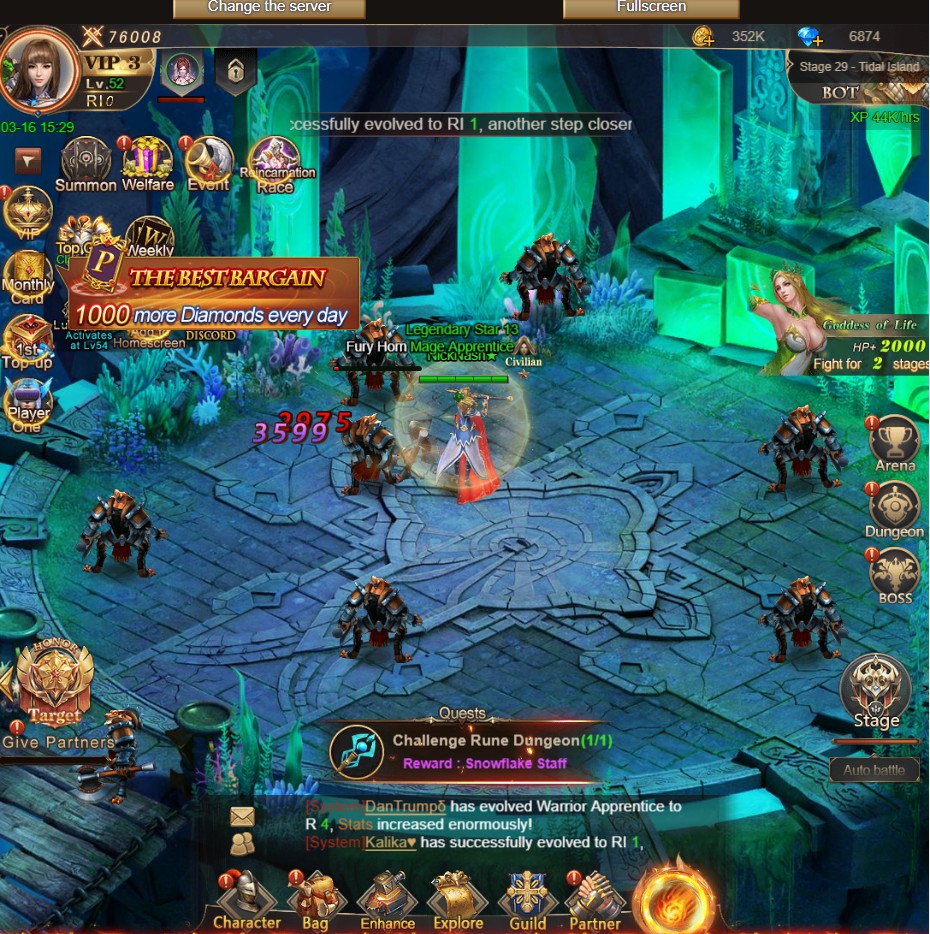 Finally the last section. I'm only level 47 but there is not a lot to do. It is all kind of automatic. The only thing you have to do is the crafting forging and equipping.
If you are still reading this, I would just like to take the time to thank you.
Now something has popped up called auto battle but it doesn't seem to work so it might be a bug or something. I presume you may have to pay something but I really don't know. Photo link above or below
Now it is the last 500 characters :0 I would rate this game about a 3.5/5 but I still think I wont return to the game after I collect all the rewards as I still find it kind of confusing
If anyone is wandering, I'm pretty sure there is no story line. I wouldn't expect it in a game like this but maybe like a little back story would have been nice.
Now you have come to the end of this review. I hope you enjoyed reading this. If there is anything that is wrong with this review, I apologise. PS. Have a great day :)