10.02.2018
Goodgame Empire is all for the money
Like the other games that I choose on this site, I chose GGE because it yielded a higher amount of bananas. I made an account and began the tutorial. It taught me how to maneuver the menus, how to attack (not really), and how to defend. After the tutorial, I was thrust into the actual game. I had quests to guide me, but I was given access to at least two events. I also got three deals on rubies (currency through micro-transactions). It overwhelmed me, an avid gamer who was used to the occasional notification or popup. But in GGE, every time you start the game, it gives you a flood of popups, telling about events you already know about, offering insane deals for rubies, and telling news that you already know. The game doesn't really care about the player base at all, and instead focuses on pressuring them into buying stuff.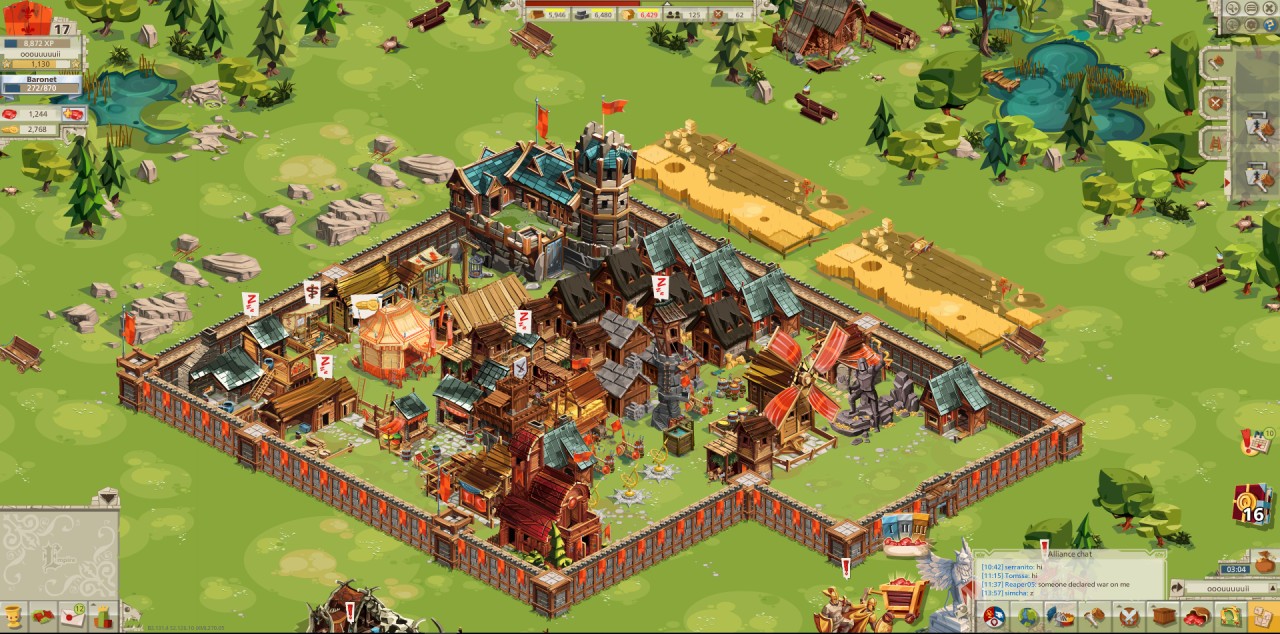 This brings me to my next point: Overall speed. The speed of this game is very slow without the use of rubies. At the time of writing this, I am working on the second quest, which requires level fourteen. I had been stuck on level 9 for weeks. This was before I learned that the only reliable way to get experience is to complete quests, which takes time. The time, of course, can be reduced for money. Speaking of money, the game itself seems very limited for players who don't constantly pay. For everything visible, there is an option to skip time, buy extra resources for rubies, or unlock a special mode for a certain amount of time. As a person with no motive to buy rubies, I am obviously very irritated by this game. Without money to spend, the game turns from a strategy game to a waiting game.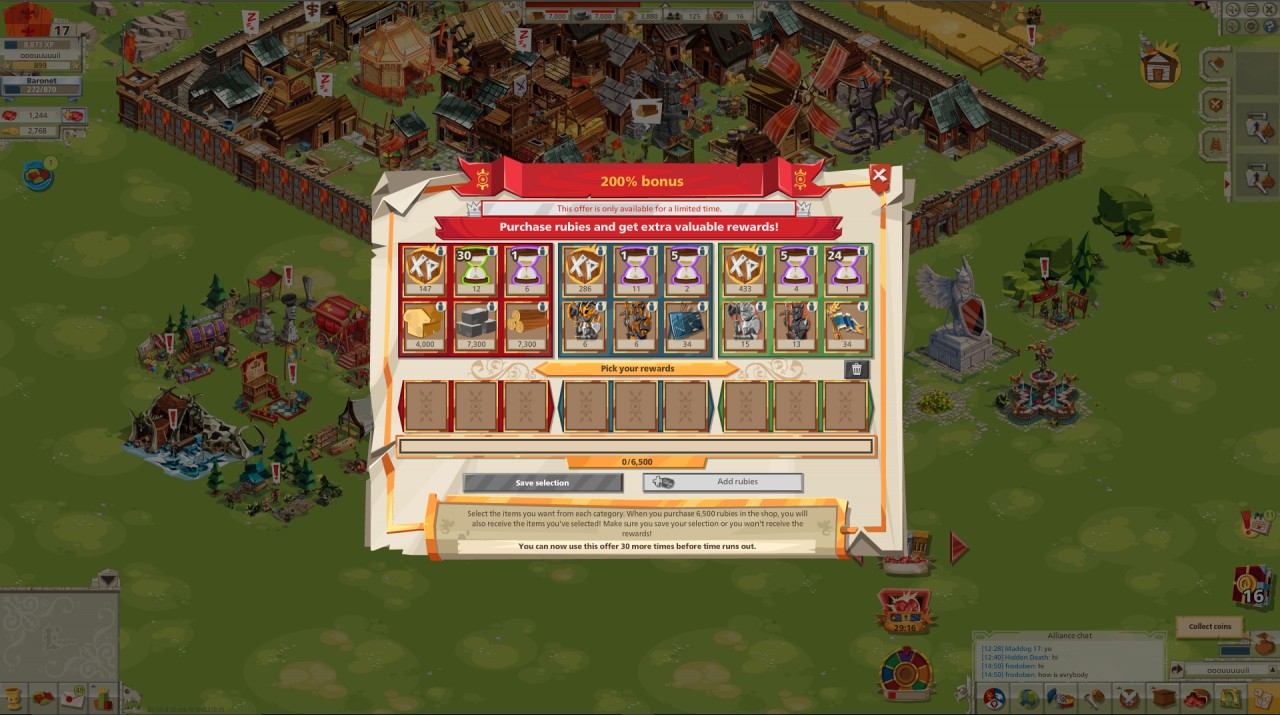 Waiting for this game is painfully boring, which is part of why I wrote this article: to pass time. The other part is bananas, but that's a bonus. This game really tests your patience and entices you into doing something else. For me, it was running in the background for most of the time I was playing. As a student, waiting for the game actually made me a little more productive, and the idle feel of the game is intrusive to daily life. GGE isn't entirely bad, but it also isn't entirely good for impatient people like me. Near the end, I gave up and used up the few time skips that the game gives you for free. Overall, unless you have a lot of money that you are willing to spend, I would not recommend this game to anybody. Alternatively, if you don't have a lot of money, it gives a good amount of bananas.