16.12.2017
Rail Nation: Part 3 of Dippy's Guide
This guide is not an exact way to play the game, but a collection of ideas and opinions from players who has played Train Nation. It might contain mistakes that can has a negative effect on your game. Under the different topics you will find references that take you back and fro through the guide on different criteria on a specific subject. The objective of this guide is to give you general ideas on how to improve your gaming skills. Rail Nation is an online strategy railway-game where gamers can start their own railway company. Rail Nation can be played free in all common browsers. Gamers compete in real time for 3 months through 6 different eras against other players all over the world to become the winner of the server. The sole player or group of players in an association with the most points win by investing in industries, upgrade station buildings and deliver needed goods to the city. Associations, friendly and rivals, have to work in harmony to deliver the goods in demand for their city to thrive and grow quick. At a small amount of cash, gamers can get a premium account to benefit from all sorts of different amenities. Rail Nation has many surprising aspects to determine which route your game will take you. This guide will give you advice on how avoid common mistakes, tips on how you to invest correctly and which engines to prefer.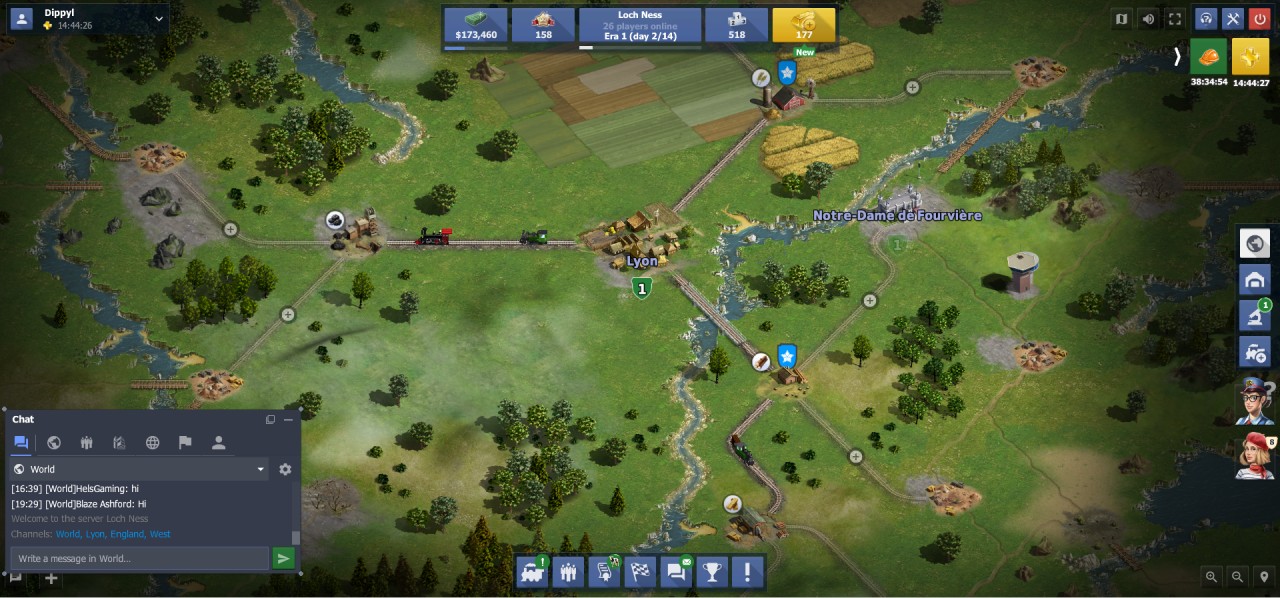 You can check for upcoming competitions at the Planning office. Plan ahead as each competition demands different goals. At the banner on top of the city's competition, look for the counter located at the top right . This indicates how many wagons needs to be off loaded in the remaining time to complete the competition succesful. The status bar have to be green to win the competition

NOTE: Your engines have to be already running on the right tracks. The system will not place your trains automatically in the competition, even if you had entered with gold. Its a common mistake to enter the competition without being on the actual route. You have to schedule your trains on that route to be succesful. You will get paid for each succesful delivery of goods from your train while participating. Use a direct route without stopping intervals to stay ahead. Make sure about the waiting-time delays at the industry of competition. Use the fastest route and schedule to compete succesfull. When you have finished the competition, make sure to return your trains to their usual daily schedules if necessary.

Competition in other cities You will need three tracks between that city and industries around it (e.g. Coal, Wood and Grain). After a while, the system link the new city to your account and generate competitions for that city as well that will shows automatically.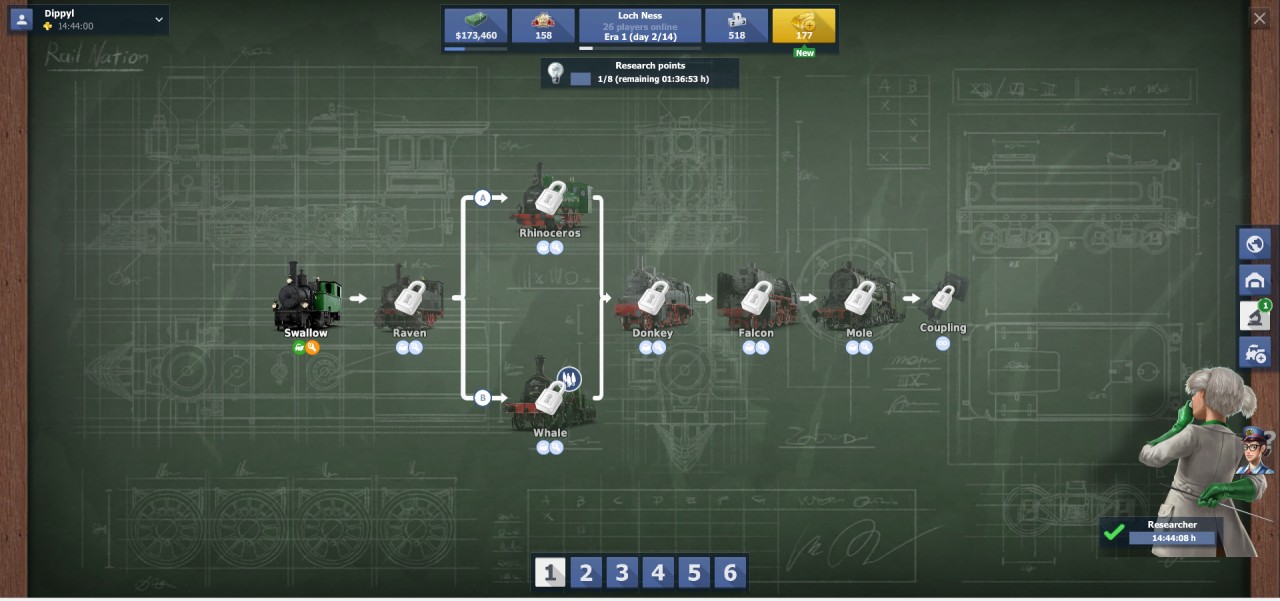 Warehouse is basically a new type of industry. There are only 11 (eleven) on the map. Every unlocked good on the map can be delivered to the warehouse or picked up at it but you cannot pick up a good and then deliver it back to the same warehouse, you can however pick up a good and deliver it to another warehouse. You can haul as many goods as you want to the warehouse, but you can pick up only one type of good. The good you are picking up has to be different than the one(s) you delivered. As warehouse is considered another type of industry you can invest into it, your investments will count for every good in the industry, you can also set up integration and profit from it the same you do in other industries. When you have the warehouse connected to your rail network, you can buy all wagons unlocked on the map even if the industry itself is not connected to your rail network.
Same as industries, warehouses have levels and the higher those levels are, the more capacity the warehouse will have. Generally, the profit from delivering goods to a warehouse are higher than delivering to cities or other industries.