10.02.2018
The best game for the little ones
Recently spent some time devoting a detailed gaming session to Animal Jam, a free WildWorks MMO browser for kids and created for educational purposes in collaboration with National Geographic. Do not forget to take a look at our first video of the game.

In this title users will interpret a cute and cuddly animal that will customize it according to their tastes and explore a vast world of adventures, minigames and more. We approached this title aware of its being aimed at a young audience and bearing in mind that its goal is to be suitable and interesting for children, regardless of whether we like it or not personally.

That said, I have to admit that I really enjoyed it.
Once my character was created, I dedicated myself to exploring the vast world of Jamma, divided into a variety of thematic areas / environments where players can venture, such as deep jungles, polar and even oceanic areas, and where they will find various types of animals from these habitats. The heart of the game revolves around socializing, creating new friends, customizing your characters and your home, as well as various mini-games; I tried everything but it did not seem appropriate to start trying to reunite the children to become friends, so we left to look for adventures. Speaking of this, I discovered that the adventures in the areas, the instantiated PvE dungeons in which the players can face the ghosts trying to ruin the animal kingdom, can complete the missions and make their way in various levels; these activities require logic and skill and can be played alone or in groups and despite being fairly easy, we imagine that they represent a good challenge for younger players.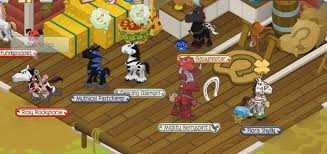 Most of the content consists of mini-games, animal-themed versions of various classics and popular games like Pac-Man, pinball, tower defense games and many more. Some games were decidedly simple, while others offered a certain degree of challenge. There was a lot of educational material scattered around the world, from random objects and animals on which you can click to get additional information at the cinema where you can watch videos and mini-documentaries held by biologists and specialists in various fields about animals, prints and much more other. From parents it was nice to notice the interesting method used to naturally integrate the educational content in the game, which also uses a positive reinforcement in the form of rewards such as gems and objects for children who decide to spend some time learning something new. The security measures used should also allow parents to sleep peacefully and leave the children without excessive supervision (although it might be good to talk to them when they have finished playing to know what combined year). In addition, beyond the limitations on character creation and chat about certain combinations of words we have already talked about, there is also a "quiz" to be used to check if the children know the basics of safety and that will teach them to manage players who ask for personal information and, in case, how to manage these "bad jammers" who violate the rules and behave badly (all handled gracefully so as not to scare or worry children).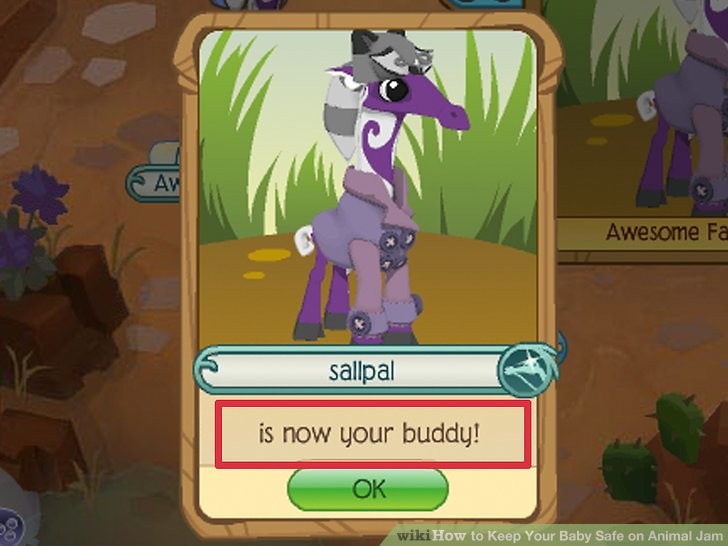 By doing virtually anything the players will be rewarded with Gems; the game currency used to buy customizable items of all kinds to dress up their characters, to use "ufo catcher" that will allow them to get stuffed animals and to buy furniture for their own lair. The den is the personal home of the players, accessible to all for free and where users can place various items that can be purchased such as stools, tables, letterboxes and even shelves on which to display trophies so that they are visible to all other players. visit. The main problem with the game is that many of these customizable items, from clothes to pet and furniture, are limited to members, with a very small choice available to non-paying players. Although the game is free and there are plenty of mini-games available (so we do not complain too much) we found ourselves having lots of buds to spend and very few items purchased without being members, which we think could be frustrating for a child who is a step away from being able to buy many items that are behind a pay wall that requires the intervention of parents and their money. Of course, it is something to be expected given the chosen business model and at least unlike many avoids relying too much on in-store purchases or premium currency, but still left us with the impression that there were few options available to i non-paying players.

Summing up, the game is well presented, more than suitable for children, with fun content and educational material presented in a safe way, which demonstrates the attention paid by the developers in directing the game to their audience. Although the limitations on members / non-members may sometimes appear excessive, there is still much to do for children whose parents decide not to spend money at stake.