29.06.2017
Big Farm: Average Farming Simulator
Firstly, this is not an original to it's kind. There have been many farming simulators before these and they all seem to be getting more alike by the game. This game, for example, is the same as many others but don't introduce animals. On this farm, all you can do is grow crops which I can imagine get monotonous after a while. Honestly, I don't understand why the game developers went down the path of no animals, having animals is more chance for gameplay. Without as much gameplay the game can become boring, I personally got uninterested in the first couple minutes of the game as I had already performed the tasks that I would perform for the rest of the game.

The tasks are simple as well, only take a couple seconds to complete. Grow crops, wait, harvest crops, sell them and repeat. Not very interesting.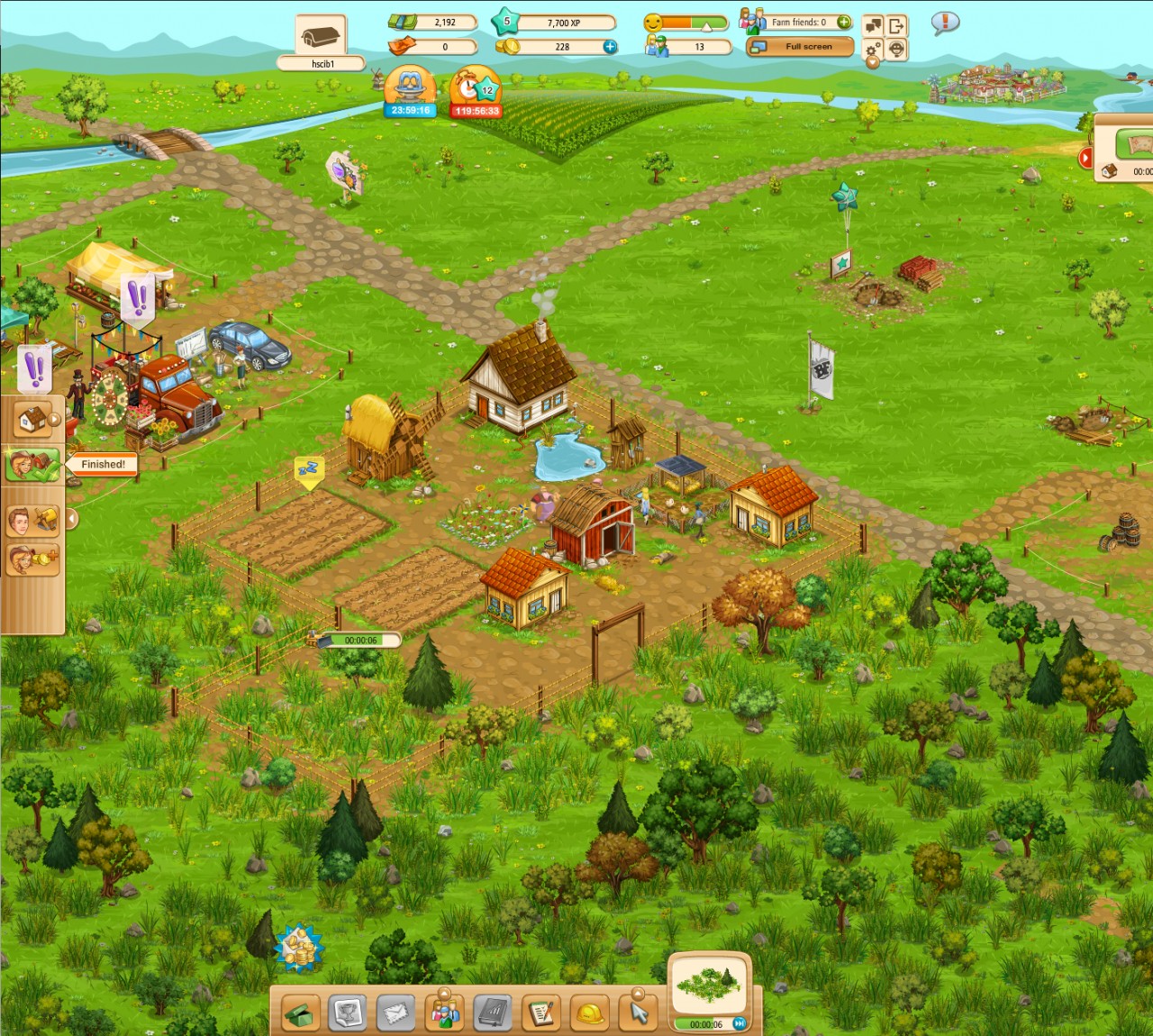 Something that does make the game slightly more enjoyable is the missions. These are very easy missions though and by a click of a button they are already done. Once these missions are done you have to wait for more missions to roll in. Which is boring. And these mission make the player buy houses and more farms which needs time to make so there are periods of time when the player is sitting there, waiting. Having more gameplay *Cough Cough Animals* Maybe it would become more enjoyable to play.

One thing that I got frustrated at was a mission that showed up and wouldn't go away because I was certainly not going to complete it. It asked for me to make in game purchases. Being a perfectionist you could probably understand why I got angry when it wouldn't disappear of the side because I was not going to spend real money.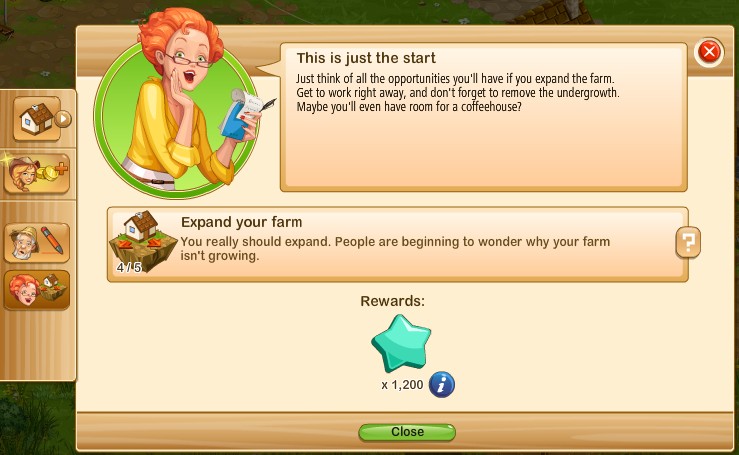 Overall, this game is not the best of its kind. There have been many better farming simulators before it. That being said, if you are a person who gets addicted to strategy farming games, I guess this is the right game for you.
It might also be a game you play when you;re bored at home having nothing else better to do. But trust me when I say, you can survive without it.

This game also reminds me of Hayday but worse. So maybe, just maybe, if you like Hayday you might like Big Farm. Just don't get your hopes up.

Maybe in future levels the gameplay becomes more interesting, so sorry in advance if that is the case. I only played for a few minutes and became too bored to play more, but you might be able to get through those first few minutes and find some decent gameplay that is worth your time.

Have fun playing.