28.08.2022
Build a Bearville Rewritten - Childhood Memories
Teddy bear lovers are sure familiar with Build-A-Bear. With being one of the very creative stores, BAB offers its customers a unique experience. For over 20 years now, customers have had the pleasure to create hands-on their very own toys. Picking the bear, stuffing it, and customizing it are some of the main elements that keep people returning.

Not only is it concerned with real-life toys, but BAB also had a Build-A-Bears Online MMO virtual world. Essentially, it ran very similarly to other MMO worlds, such as Disney's Club Penguin. Known as Build a Bearville, or Bearville for short, it lasted from 2007 to 2015.

The gameplay is very simple; walk around, meet others, play games, etc... The cool part was that the company combined both the virtual and real world through the purchases made. Thus, if you bought an actual bear in real life from BAB, you could enter the unique code in the game. This adds a furry friend to your avatar. Purchasing any furry friend gave access to more rooms and items.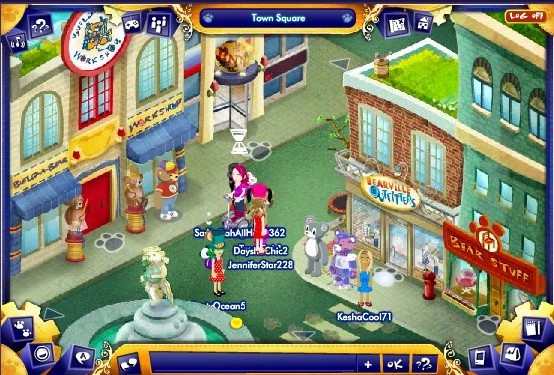 The mini-games in BABV were incredibly interesting. From racing, mountain climbing, and music chairs, to making burgers, fishing, and many more, this game kept users entertained for hours.

Perhaps the most famous and loved game was the coffee shop job users could get each few minutes. Essentially, you could go to the coffee shop, request to work, and serve the customers. What made this so unique was that you would take and prepare orders from others who were actually present in the coffee shop at the same time as you were.

Adding on, BABV also had secret rooms that you could only access by clicking on very specific places. Not that they had anything exclusive, but these rooms were often sought because not everyone knew how to get there.

The people behind the game put a lot of effort into the game, and it showed through the details they implemented throughout the time the game ran. Seasonal events (Christmas, Halloween, Camp Happy Heart, Carnivals...), creative games, and involving the players in decision-making are some of the many well-appreciated memories. They also had Bearville News Network, which was home to the Chloe Show that had actual interviews hosted by the famous fictional character ChloeRocks with some celebrities.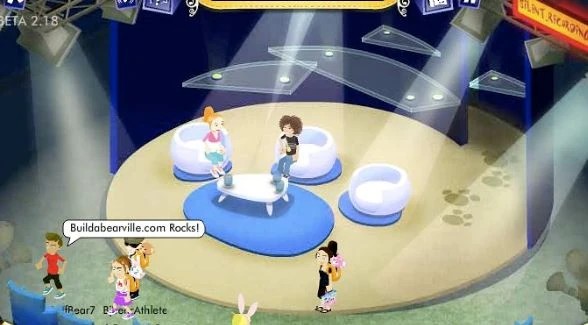 However, all that came to an end in March 2015. The game shut down, seemingly to make space for a new game that was never made. Petitions were made in an attempt to stop the closure but to no avail.

A tiny light of hope appeared though in 2020 in the form of Bearville Rewritten. A team of dedicated fans announced that they are working on reviving the game. They have so far released some of the old mini-games and made a few spots on the map available to visit.

It has been no easy journey for them with the multitude of resources being lost to time. Nevertheless, the team is very persistent and is trying all to make the revival happen. They started by asking the public to send in cached data from old computers that Bearville was played on, and are now making progress with getting the game up and running.

So, if you've made it this far, it means you're a childhood-games lover like me. And, if you love BABV and want to see the rewritten version happen, there's still hope. Here's to never losing memories and childhood!