01.06.2021
Super Mario 3D world review
Super Mario 3D world is a quite infamous game that was originally made for the Wii U but has more recently been imported onto the Nintendo switch. It one of many 3D modelled games in the Mario franchise and pays a slight homage to their previous game Super Mario 3D land for the 3ds respectively. As far as age range is concerned it is safe and fun for all ages to play; it is also very much fun for the whole family as you can have up to four players at once each using a different character with different characteristics. There is a huge diversity with levels and their design's and themes. Anything from a ghost mansion to a desert this game will have the level for you. It also has a wide variety of powerups and mechanics along with adding a few more that in my opinion work very well all things considered. As for the length of the gameplay it is the same as any other full fledged Mario game in the series however if you wish to do a completionism run it is most likely the longest in the series.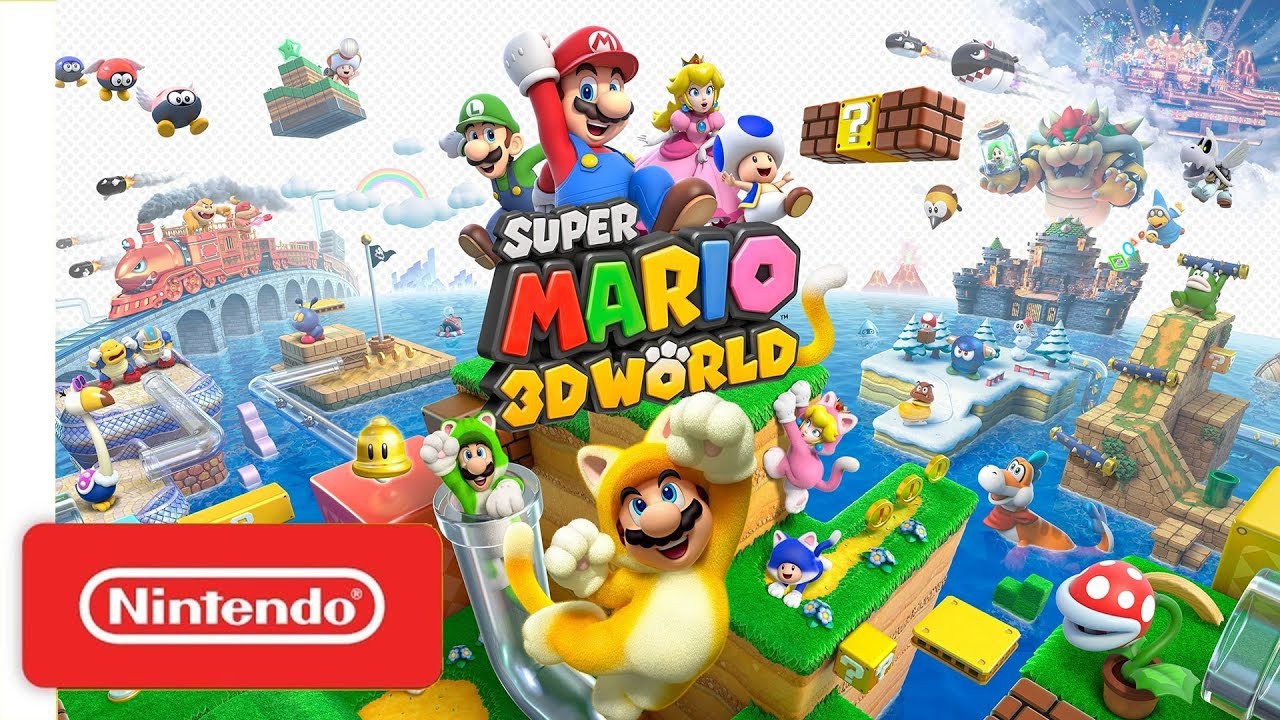 As for the previously mentioned new powerups added these come in the forms of the double cherry and the cat bell. Starting with the cat bell it transforms you into a cat, this allows you to swipe at things climb up walls for a limited period of time and even glide when jumping from a height. This powerup manages to be conventional yet cute and is used very well to add a new mechanic to the level. As for the double cherry it is quite self explanatory, the cherry divides you chosen character into two allowing you to control two characters at once, and if they have a secondary powerup have twice the power ups affects. This powerup has up and downs as it is very fun to use and a very unique and endearing idea that I must give credit for. On the flip side however it is at times almost impossible to keep more than two characters in control at once making these levels have a unique but frustrating challenge to them in particular. Besides this however both are functional as Nintendo has clearly learned from more gimmicky past power ups.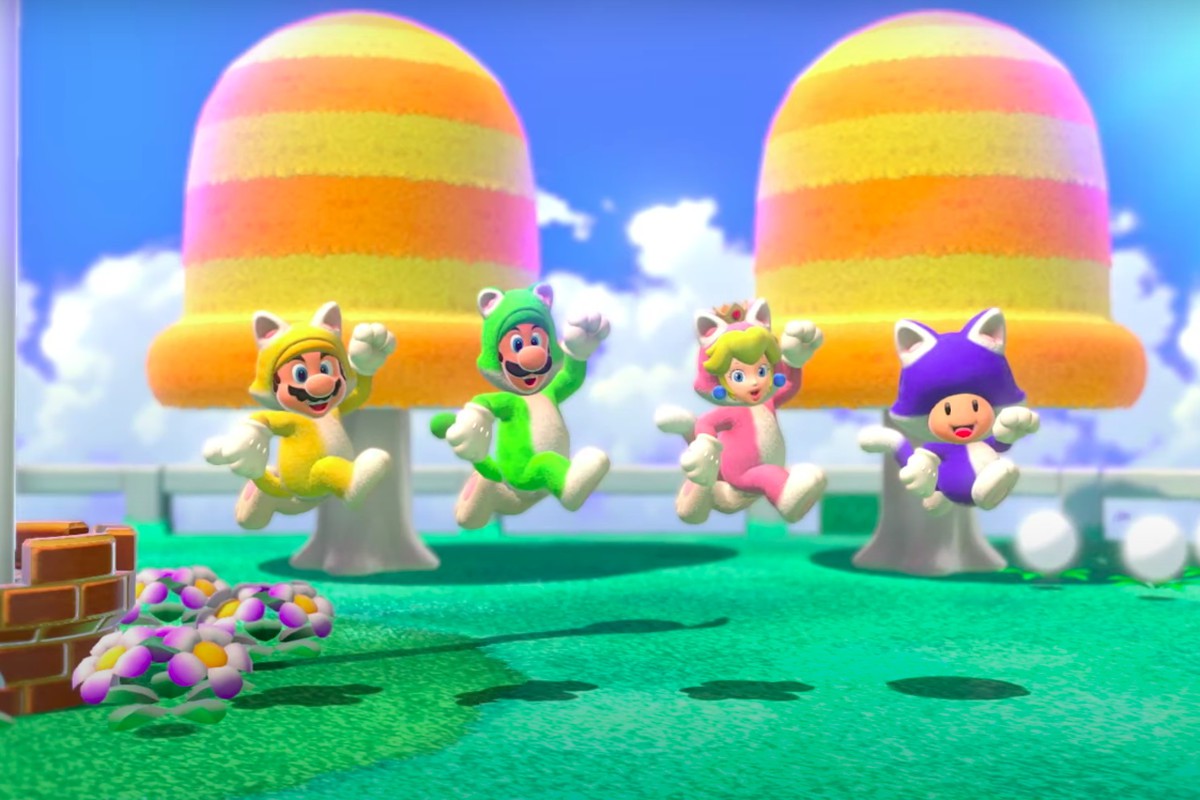 Another thing I was very delighted to see was the introduction of a post game. Most Mario games have little to no post game so this was very refreshing to see. It also added a big challenge to completionists as they have to complete all the previous levels with each character gaining their flag, this makes them replay each level at least 4 more times. It is also very fun to note that each character has unique quirks. Mario is the standard in true to form character, however his brother Luigi can jump higher at the cost of being a bit harder to control. Toad can run the fastest with a short skidding period to make him stop and peach can float in the air for a few seconds. It is also cool to note that when you complete the game you unlock a special character as a reward. Their ability is to perform a spin attack that also acts as a double jump. Overall it is clear this game has a lot of thought and time invested into it's creation and I must give my highest praises to it. For any platform lovers or mainstream Mario fans I must say this game is truly worth it's weight in gold.