06.06.2021
Big screen beta review, grab your popcorn!
Big screen is a beta game in the app lab that can be downloaded for Vr. Today I will be reviewing my experiences with it using the oculus quest 2. firstly it's main function allows you to use your pc set up in Vr, while other apps do this no app I've known offers this service for free. secondly it provides a unique experience when you can enjoy practically anything your heart desires in the comfort of a Vr home. You can make your own personal room and watch things in peace, invite people to spend time with you or simply just join a premade public room and see what's on the choice is yours. If you are not using your pc in conjunction however you have no control on what's actually on the channel at the time however so keep this fact in mind. Naturally since you are watching shows there is no soundtrack for this game however if you wish to just listen to some good tunes and relax there is a radio public room that is designed similarly to a stereotypical top floor of a penthouse/ balcony.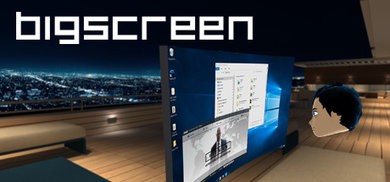 Continuing on the theme of graphic there is quite a lot of options to customize your avatar even to the point of having options for different weight amounts. As someone a bit heavy set this feature is appreciated. The actual style of graphics for the backgrounds is very well done and as for the avatars it is in a similar style to a popular Vr social app called altspace. They're is quite a lot of backgrounds in different areas which really encourages you to try and watch things you may not of considered before. As for the selection of shows it is separated into category's for easier selection which again is highly appreciated. There are a lot of rooms for everyone of all ages from childhood classics such as Nickelodeon from hells kitchen, crime shows or even a 24/7 anime server where even vague often unheard of amines are played with English subtitles or sometimes in their dubbed English. This means no matter what fandom ethnicity or community you are from or frequent there will be a space for you.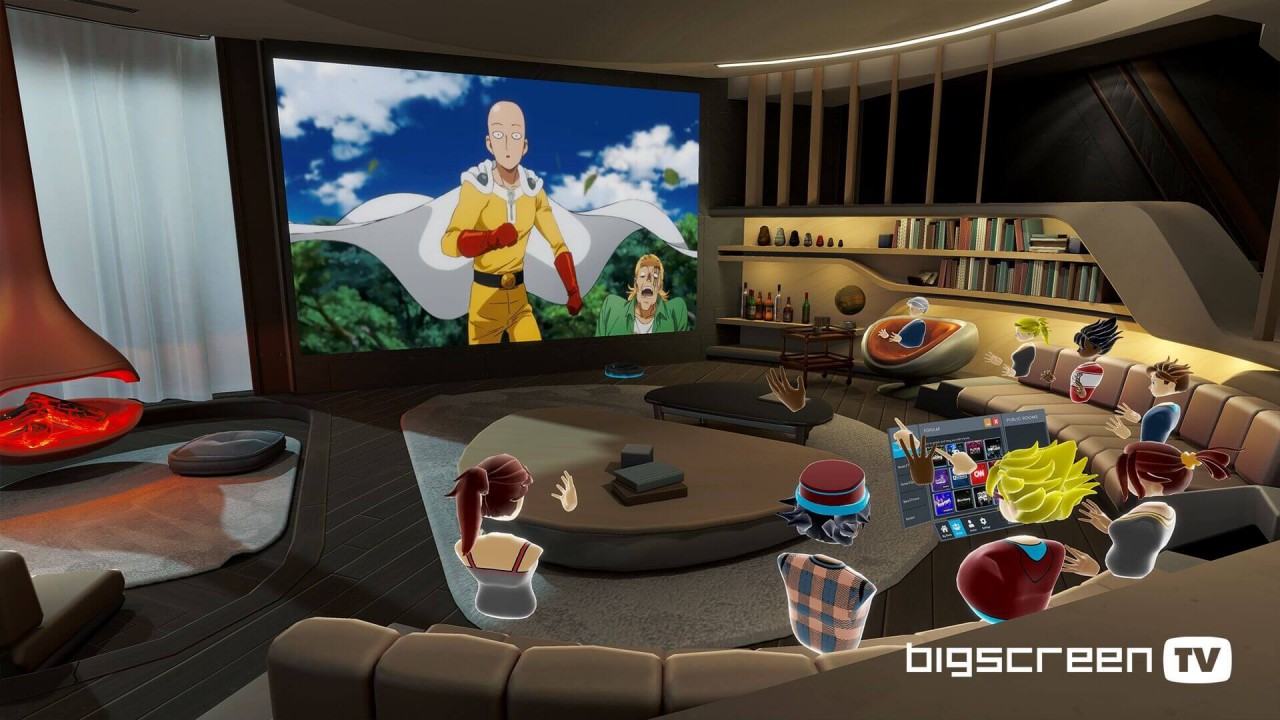 There are also many ways to interact with people in the room with you. In the menu you can grab a selfie stick to take pictures with your friends, you can also enjoy your typical movie snacks of popcorn and fizzy drinks with audible sounds to add to the immersive experience. You also can write to other players if you wish to stay muted with a pen that writes in the air. If you dislike the show or even another player you can also get tomatoes to throw that break on impact. Overall considering the game is free of charge it's quality is truly borderline unheard of for the majority of Vr games. This game allows you to not only enjoy a show but also enjoy some social interaction with current or new friends. There is so much to do and choose from that you will never simply get tired of the game. My only complaints is having to hold a button to speak and also the issue of some people being rude in rooms primarily for young teens however that is not the developers fault. Overall this is truly a golden game I highly recommend to any and all.