11.07.2017
You can also be a farmer with big farm
An incredible farm game, is based on the cultivation and production of food for society. Despite being a flash game presents excellent graphics and with a goal both educational and recreational, this game is very addictive for people who are interested in this lifestyle.
BIG FARM is becoming a more interesting game over time and the more advanced levels of unlocking more objects for your farm.
This excellent game is interesting because it is so educational that it teaches all the vegetables that can sow and produce all those sold in the public, this encourages the player of a productive being in life and that everything is achieved through an effort that is the job.
Once you make the sales everything you have reaped you can expand your farm so that you can grow and be a tycoon in the agricultural industry.
BIG FARM presents a large community of players with the same purpose, produce and grow your farm.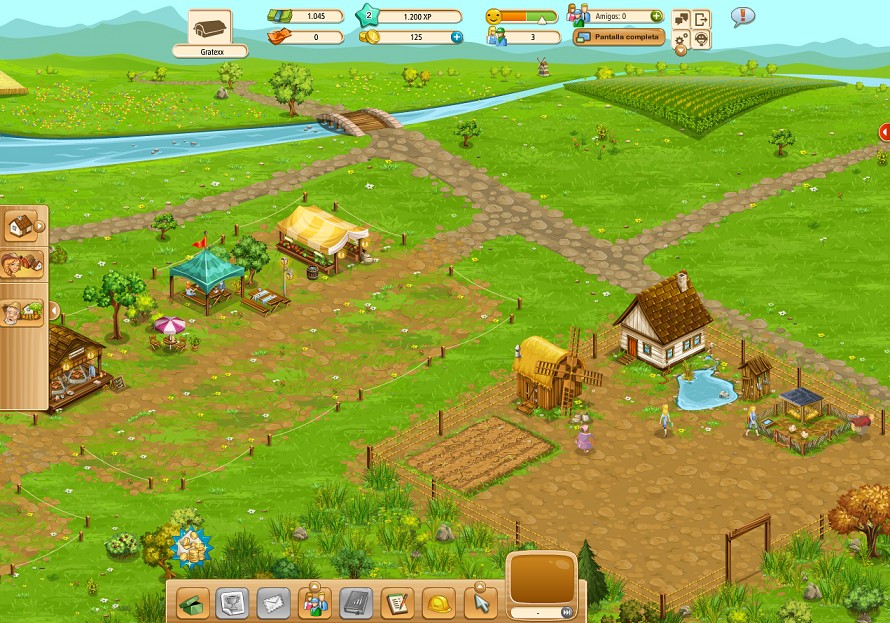 The game is in real time and that showing a timeout limit, after that limit ends can harvest the harvest and sell it as soon as possible in the market. The game has many options for fun.
When doing business, you have to go to buy more land to expand the farm, you also have to have alliances with other people to grow and be able to sell the vegetables. Remember that the goal of this game is a farmer with a vision of growth.

This excellent game has a large store for the purchase of low-cost currency in my opinion. I would not hesitate to invest my time and money in it as it is a very addictive game.

This game is online and you can exchange ideas with other more experienced players through private messages they have in the game mailbox.

If you want your vegetable production to be faster, you will have to pay with real money to invest your money in speeding up the process.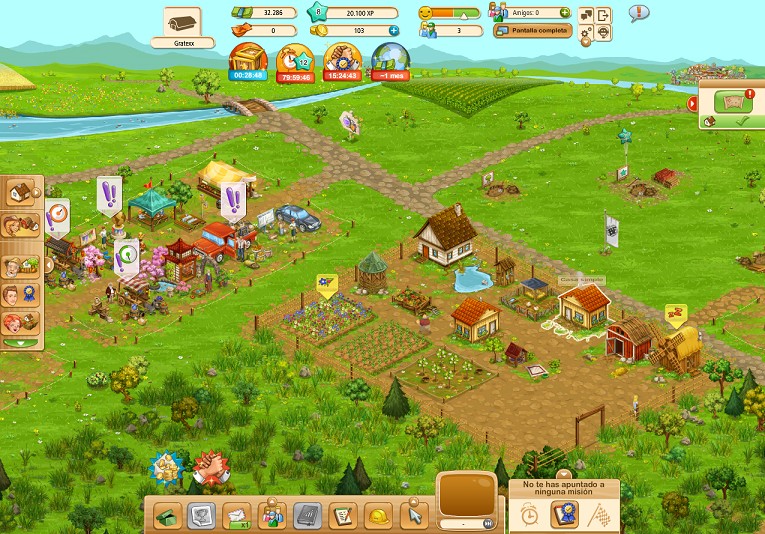 The farm has extensive missions to help you grow as a farmer. To have a fruitful harvest, you must follow certain parameters that will explain the missions. Remember to buy houses, or warehouses because without them you could not work on the farm, nor store the harvested products.
This game takes into account the criticism of the players. It presents a forum for suggestions and tricks to be able to grow faster. In turn, they present a channel for all groups that are interested in presenting to the cooperative. With the cooperative, you can carry out new projects with other people.

Tips: Always remember to do the tutorial will help you a lot. Once you complete the missions, if you do not know how to complete, you will be presented with a green arrow that will help you to solve the mission.

In short, it is an excellent game that seeks to unite people to give many values ​​of work and coexistence. And best of all it's totally free. So do not waste any more time and encourage yourself to play.