19.09.2017
Complete Guide to Level 13 on Gigantic (Quickest Way, about 5-10 hours, client based 5v5 hero team shooter game)
Hello there! I'm here with my very first non-browser game guide (one of these other ones actually worked!) for Gigantic, a Team Hero style game in the likes of Paladins or Overwatch but free to play and pretty great! If you happen to not have this game pop up in your quests on Bananatic, I didn't think it would either but it took 3 or so days for it to pop up out of nowhere (I even sent a ticket in) so be patient! All good things come to those who wait :) Now as for the game, Gigantic is set up in the typical tutorial then 5 people vs bots then 5 people vs 5 people game modes (and a practice + custom mode). Oh and you'll have to attack a giant enemy monster when it's weak (this will be explained in game). You'll have to advance to the 5v5 person matches but they are actually the best way of leveling quickly in the game and here's something important for later: Badges are only given in the 5v5 person matches! This is important if you want to level quickly.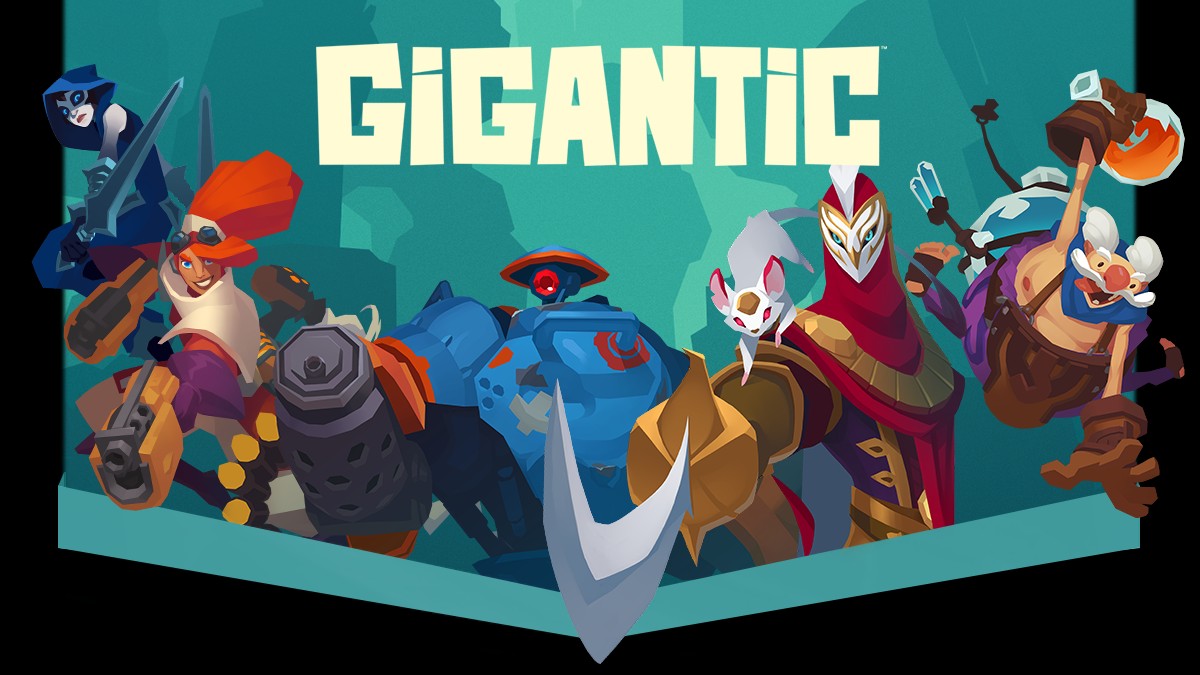 The reason you can level up quicker with Badges than without them is because you'll be given a few Fortune Cards along the way (you can also buy them for 10 rubies, you'll get 50 of these at level 5 and level 10), which give you random quests for a certain amount of Crowns (money to buy heroes and skins etc) and more importantly, Experience (the blue icon). Complete these random quests and you'll be level 13 in no time! The level/other requirements for Bananatic quests are are follows: Level 2, get 1,000 crowns, Level 4, and Level 13. If you get a Fortune Card that needs Badges, be sure to only play 5v5 person vs person matches until you finish them. I suggest doing the easiest Fortune Card quests (you'll get a choice of 3) or the Heroes you have (there's 5 time-locked Heroes you get to play for free each week). Some can be done in 5 person vs bots matches but they are mostly "Hero must wound enemy guardian" or "Hero must win 3 matches" or "Hero must do X amount of damage". Assists and kill cards are also okay in Bot matches.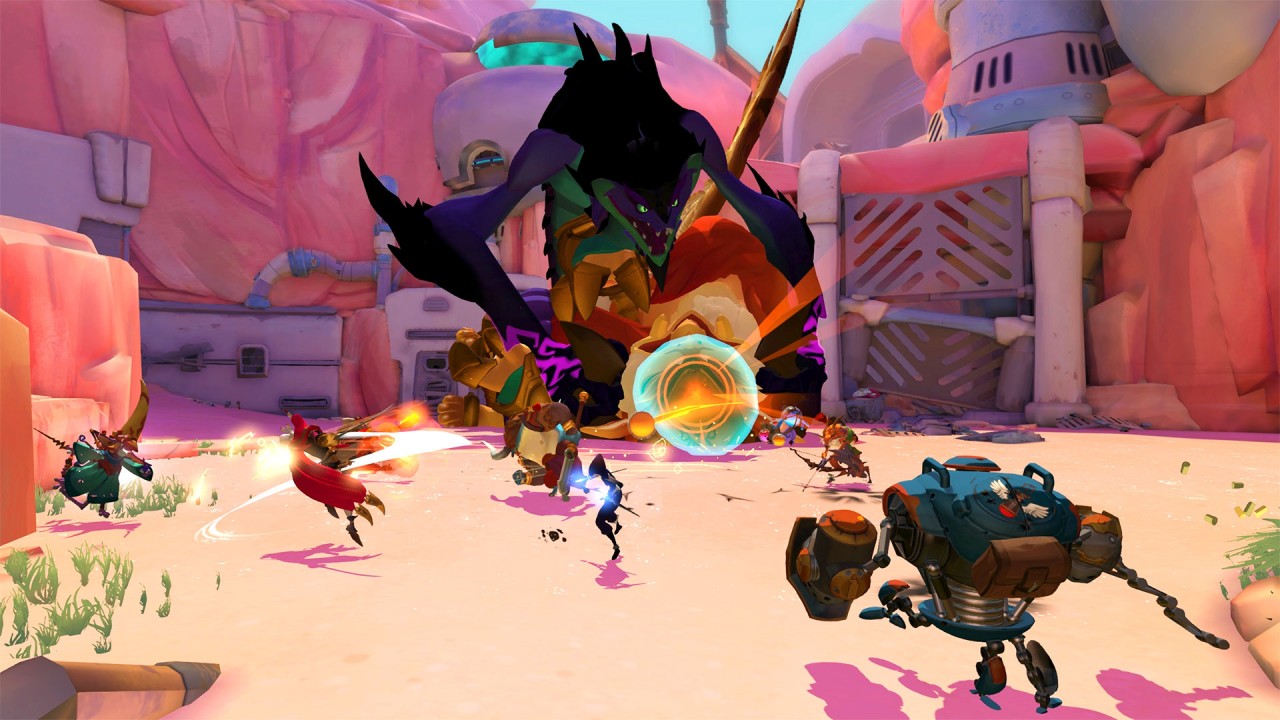 Now that you have all that down pat for leveling, there is one bad problem with Gigantic, bot matches will be much easier to find most of the time and 5v5 person vs person matches. You'll likely have a queue of 4-8 minutes for a 5 person vs 5 person match but between 0-3 minutes for a Bot match if you select 5 Heroes at the load screen. Also, pro tip: you can just choose 1 hero with a check mark and when you get into the match you'll always be that Hero although I think you also have to select it on the screen too before you enter the queue. As for your performance in the game, I can't guarantee that but be sure to summon lots of small guardians the the glowing blue points (blue empty circles on the map) and fight for grey empty circles to increase the amount of small guardians you can grow and help you win the battle. Those small guardians also produce 20 power every so often for your main guardians to go on a rampage so you can attack your enemy's guardian, along with 10 power you can gain per kill you or your team gains against the 5 other enemy heroes. Be sure to group together with your team and you'll likely be unstoppable! Unless they group you up and turn you all into snails :P Either way, I hope you enjoy Gigantic and hope this guide has been helpful to you!