10.09.2020
the Rating Of Asphalt 9: Legends Cars and their qualities
Since the day that it was born , this game has been always one of the best racing games in the gaming area , starting with old models mobiles until the computers versions.
the secret behind this success is the flexibilty , the simplicity and the content of this game.
1 / Starting with the car Models include in this game which a large list of real world cars ( old and new ones ), here is a list of the best and the worst cars in the asphalt 9: Legends By class :
Class D :
Best :
Ford Shelby GT350R ; Dodge Challenger 392 HS Pack ; Lotus Elise Sprint 220
Worst :
Mitshubishi Lancer EVO X ; Nissan 370Z NISMO ; Porsche 911 Targa 4S
Class C :
Best :
Acura NSX ; Pinninfarina H2 Speed ; Mercedes Benz AMG GT-S ; Lotus Evora Sport 440 ; Dodge Challenger SRT8
Worst :
Chevrolet Camaro ZL1 ( in the image bellow ) ; BMW 3.0 CSL Hommage ; Arrinera Hussarya 33
A list of cars you should unlock them:
Rezvani Beast X ; BMW M4 GTS ; Dodge Viper ACS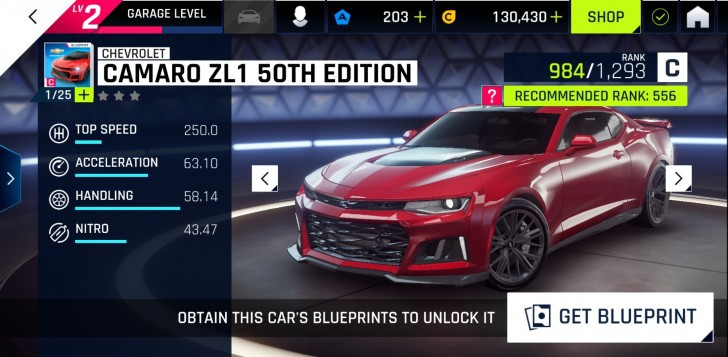 Moving Now to the high class cars , those who need a very good Playing and driving Skills from the Players because of their high speed level and their Explosive acceleration Also is the level which the cars cars prices became so much higher than the previous classes. Their Impressive qualities not always turn into advantages , it may cause problems and difficulties like loosing control in turns or over drugging.
Class B :
Best :
1/Ferrari F12tdf
2/Chevrolet Corvette GS
3/Lamborghini Asterion
4/SCG 003
5/Lamborghini Huracan EVO Spider
6/Porsche 911 GT3 RS
Worst : Jaguar F-Type SVR ; Porsche 911 GTS Coupe ; Aston Martin DB11
List of Cars you should unlock them : Exotic Cars W70 ; Ford GT
Class A:
Best:
1/Porsche 918 Spyder
2/Lamborghini Aventador SV
3/McLaren P1
4/Pagani Huayra
Worst:
Ferrari LaFerrari ; Nissan GTR NISMO
List of Cars you should unlock them : Aston Martin Vulcan ; Dodge Viper GTS ; VLF Force 1 V10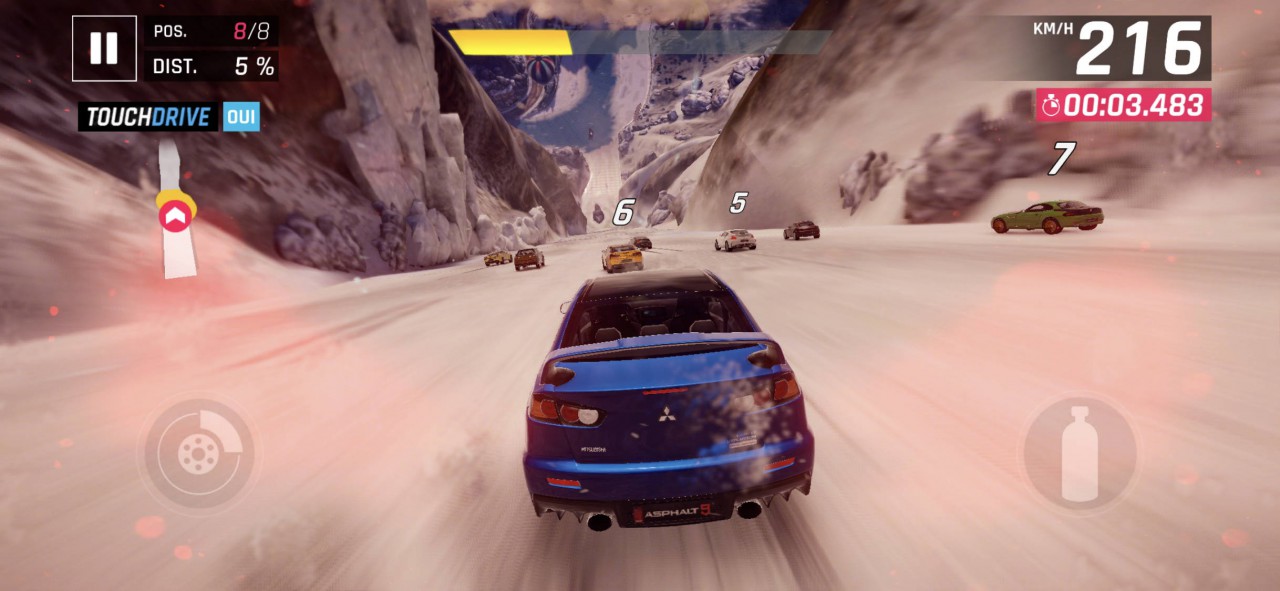 Ending Now this Selection with the legendary Class Cars ( Class S ) , those who combined the highest speed , the most explosive nitro's and surely the best design and look
Class S:
Best:
1/Fenyr Supersport
2/ Lykan Hypersport
3/ Icona Vulcano Titanium
Worst : Lamborghini Centenario
This large list of cars help the Players to disover the newest cars around the world and having the opportunity to try them and feel their power
the options produced to the players which is very simple and diversified ( solo racing mode , multiplayer modes , elimination mode , duel mode, ... ) also what makes this game more awesome is having a lot of choices in arenas menu ( which is also a real world streets and maps ) which make the game even more realistic.
The goal that has been set by Gameloft is to produce the most realistic racing game that's why this game has a very great quality graphics and motions to keep the player motivated for a better experience.