06.07.2017
My Experience With Roblox
When I first started playing Roblox I was just 9 years old. It's safe to say that over the course of 18 years the game is still just as good and fun as it was when I first began to play it. The game is catered to anyone, this is because there are lots of different game modes for you to choose from. You can start on a game where you have on objective and you have to shoot your way through to get the victory or you can chill by the pool with your friends and have a good conversation. You can even get an axe and chop down trees to make a living and then buy yourself a home and even build that home with any type of wood you like!

If that is not enough to satisfy you then why don't you go to the shop and buy some clothes. You can choose anything from a hat or mask to a pair of shoes or pet. You can also buy power-ups. Some of them will not be allowed in servers by some servers will have set power-ups that you can buy at a reasonable price. What you choose to do and how you choose to look is up to you. All you have to do is make a free account and begin your character in your own new world!

As for my favorite game mode, that would have to be lumber tycoon. There's nothing like being able to do whatever you want in a tycoon like that. Most of the tycoons available to you are just a matter of making money and buy and upgrade. This means that people can't be unique. But with lumber tycoon, you can be as unique as you want. This is because they offer multiple ways for you to make money but also allow you to build the home of your dreams. The fancyer the better as I have learned. This is because people like to help you out as they can see you have good money and also have a good home!

You can also help out others as well. You can do this by being whitelisted on their property. This gives you the freedom to access their home and also use any vehicles or blocks they have lying around. You can also carry trees for them which allows you to then carry them to their home and turn them into a block of wood to then be sold. This way is much more efficient but whoever touched the block last will be the one to make the money when it is sold so be careful what you touch!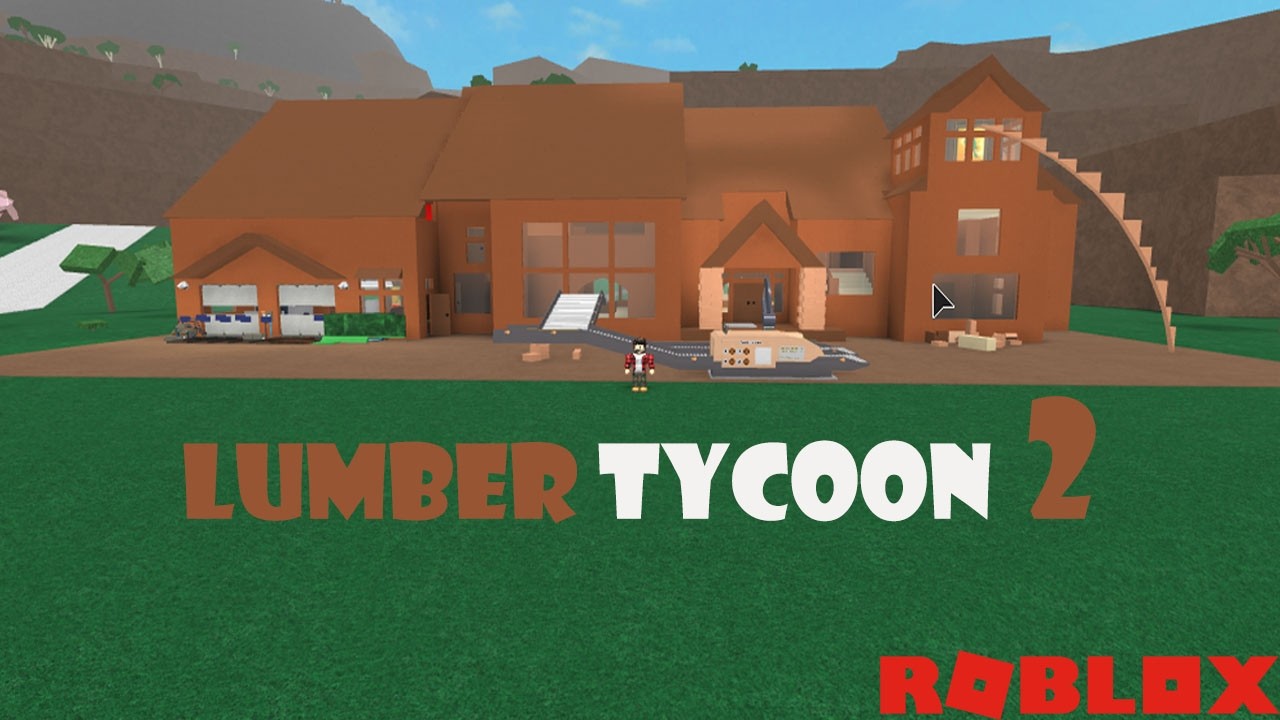 The best bit about this all is the friends you will be making along the way. Lots of people play Roblox all the time and this means you will meet new friends to play with! A lot of people will just want to play one game but best friends will come with you to any game. But friends are not the only social part of this game. You can also create a group. This is where people can join and socialize. These are cool too as they can bring people together. For instance, a group that is specific to a game will only have members that play that game. This can be very good to have as it will have active members that you can join in-game and they might even have some tips for you!

Lastly, people can follow you. This means that they will see when you are online and also see what games you are playing, This means that people who can't add you can still be a friend to you until they get on your friend's list. The only other thing you can do is make a game mode! If it takes off you can earn some Robux which can then be spent on expensive outfits. But building a game is not a very easy task and might take some time to get used to. But it's easy to learn so you will be building in no time!