11.03.2018
My Review of Roblox!
I have been playing Roblox for a while now and it is quite fun! It includes a lot of things for you to do, the main thing being games. Roblox offers a wide range of games created by different users and people. Some of these games can be found in the game section of Roblox and you will never get bored since there is ALOT of games for you to experience! Another great point for Roblox is its catalog. It has lots of different t-shirts, shirts, gear, and hats for you to experiment with. Roblox even has its own currency called Robux. This is a currency used to buy game passes, catalog items, and even special perks in games. I personally think Roblox is a game worth looking at since it has so much to offer and best of all its FREE! I recommend you try out Roblox!

GO DOWN BELOW TO SEE A MORE DETAILED LOOK ON SOME ASPECTS.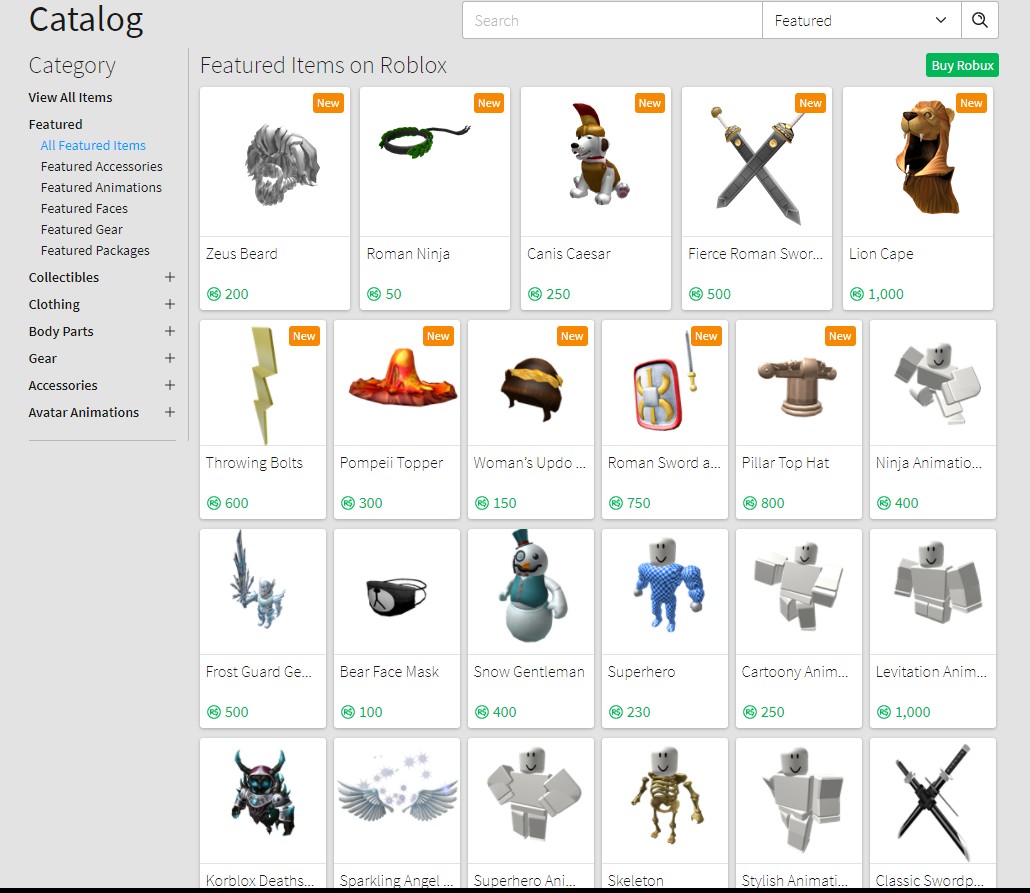 In this section of my review, I will be showing you the catalog in detail. The catalog is a function in Roblox that allows people and users to exchange Robux for some items to spice up their avatar! In the picture above this section, you will see the home page of the catalog. As you will be able to see, there is a wide range of things for you to buy. It can all range from free things to expensive things. Roblox has a function called builders club. There are exclusive items for members of Roblox for who have subscribed to builders club. As a member of builders club, you will find every day your Robux amount will increase by a short amount as a reward for being a member of builders club. I personally think you should make your character look better by using some of the items in the catalog as they can look awesome!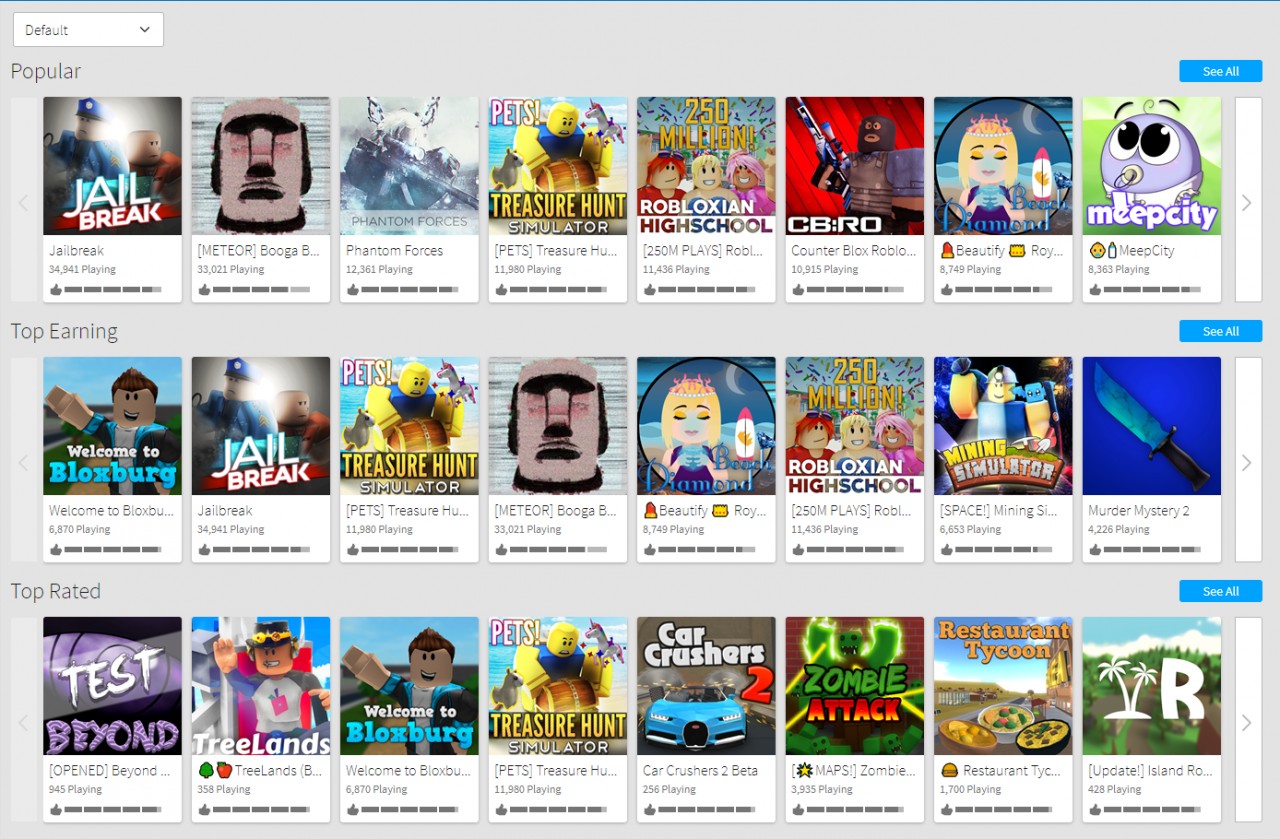 In the section above, you will see a good look at the game page. It is bursting with a wide range of games ranging from simulators to roleplay games. At the top, there is a trending page with the best games by the best developers. The most popular game at the minute is Jailbreak. It is a game about escaping prison and robbing banks or on the other hand you can enforce the law as a police officer. The description suggests that the choice is yours! There is another point of Roblox games that there is sponsored games and they are usually promoted at the front of the game selection page. As I mentioned in the catalog section of this review, there is game passes to different games provided by the developers to add another layer of fun to some of the games. These are paid using Robux. In some cases, they can be free.