16.06.2017
Free FPS game for everyone
If you have steam or had it, you defenitley heard about Team Fortress 2. There are some people that dislike the game, but it's only because it's free to play. The game now lookes more like CS:GO, and what I mean about it is that it has a competetive mode. The game has about 9 characters which are balanced, and it's up to you to master one of the characters or everysingle one. The game is always fun and there are sites where you can buy in-game weapons for scrap which you make when scrapping useless weapons or costume. The game isn't Pay-To-Win, however if you would like to make your character look unique with different cometics. I have spent about 500 hours on the game and it's really fun, expecially when you just downloaded steam and you aren't sure what to buy. As the game is free, it's avalible for everyone which is why there are always so many people playing this game. The game is created by Gaben Newell (the creator of Half-life, Counter Strike etc.) which you probably already know. The game is being sometimes updated, which is why it makes the Team Fortress community so active. There are many free games you could play on steam, but this game is especually unique and has a comic style and it's because it originally was as a comic, which is why you should decide to play that first.

As I said earlier the game has 9 characters and as you can see by looking at the photo above they are: Sniper, Pyro, Scout, Solider, Engineer, Medic, Heavy, Spy and Demoman. All of them you are able to customize and adapt different weapons to the so that you can choose the best wapeon that suits you and also you can feel fancy killing others. There are many skilled players and new players, bit even whwen starting the game, you have a big chance of winnig as the game adapts the players that play similar to you. There are also different modes where you can play with your friends against the monsters and it's the most fun gamemode if you have a lot of friends to play with and to communicate easily. I would definitley recommend you, to play this game, at least give it a try if you haven't played it before, and for those of you who play a lot of Team Fortress 2 and are tired of it and any information about it, you have still a lot of free games on steam or B2P games you can try out. It can acctually take some time to play the game to master it, but it's not that hard and even the best players can have some difficulties when their teams are unevenly given or when the opposite team is much better but that is really rare and VALVE are trying to prevent that from happening.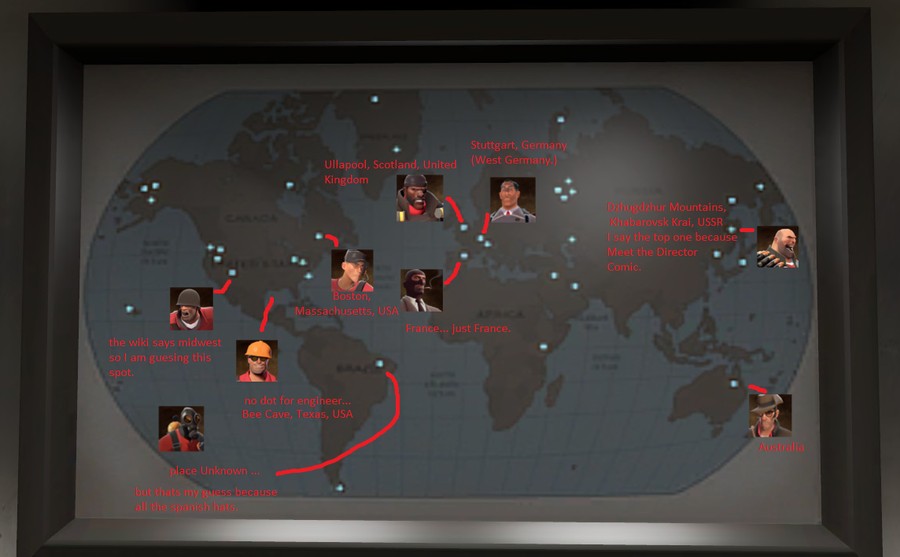 The game itself is really interesting and worth checkign yout. It consists of many different maps that sometimes link to each other and the detail putten into them is unbereable. If you like FPS games this game is definitley for you and it's for free and unlike some free games isn't P2W which is why it gives the opportunity for the players who cannot afford things on steam or aren't allowed to use money to wing the games easily. It always gives the excitement when being the first one in the lead which is really hard and doesn't happend very often even fo rthe best players. I hope you'll want to play this game or go back to it if you left. The game now consists of many different gamemode, comsetics and many other things. I have pllayed this game for a long time and couldn't stop playing it as it's very addictive and definitley fin.