22.03.2020
Travian excellent online strategy game!
Much like the Imperia Online, but newer Travian is an excellent online strategy game. It is slower than the Imperia Online, but it is a little bit more complex than the competition. Travian is started a way back in 2004. It Focuses on three factions, there are: Gals, Romans, and Teutonic. Each of these factions have advantages and disadvantages. The game strongly recommends Gals for the players who never played before, but u can decide for yourself what u like to play. On the registration the game will need from you to enter your email address and the nickname you are going to use in the game. It is also required from you to verify your account by entering activation code that arrives on your email exact moment when you click play now! So be careful that you enter the valid email because without that you would not be able to play. If you are not very good in English, don't worry! Travian is giving you the chance to play the game on your own language so you don't have to know other languages. It really cares about players.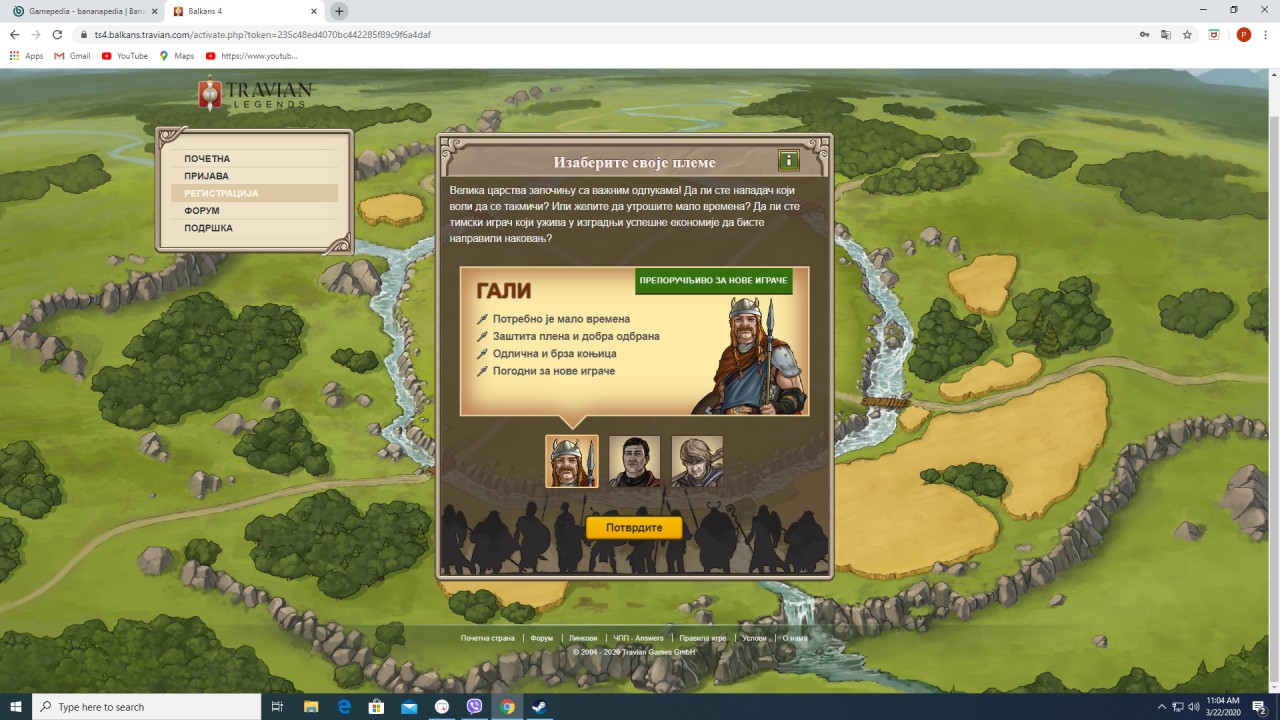 This is the moment when you choose who you are going to be, you can choose only at the registration, you cant change it later, so be careful what u choose. After deciding who you are going to be, you are finished with registration, and you can play the game. Game starts with the preview of your village and its environment. Internal look of the village and its buildings depends on what race you have chosen, and also what is much important is that your military is different based on what race you selected as yours. For the example Gals are great for the starters, and they have excellent and fast cavalry, Romans have great military but you will need more time to develop your village and your empire and also there are Teutonic for them you will need even more time than the other two factions, but they also have a great military and economy. As i sad earlier the game recommends Gals for the starters so consider choosing them instead the competition. You will also have 168 hours of beginner protection so you will have time to figure out important things, before you go to war!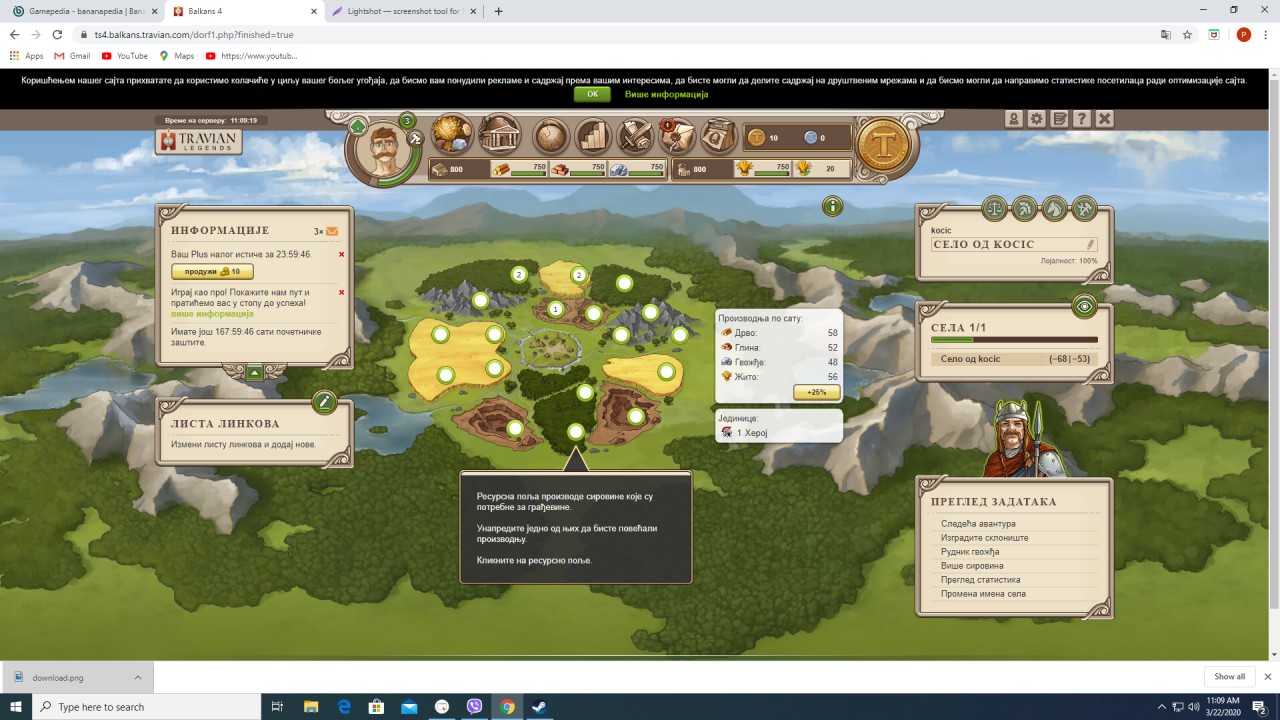 This is the external look of your village, in the center you have your village and near it you have plantations, forest, mountains etc. In the each section you can build something for your village, (on the plantations you build farms for food, in the forest you build sawmills for wood etc.) In the center is your village, in it you have space for building significant buildings, like military camps, like storages and the main governmental buildings. In the military camps you of course create your military units, and prepare for the fight! Of course when you decide to create military unit or to create a building, you can't create it without resources for that unit or building, so be careful what you create first economy or military! Creating buildings or military units sometime requires from you to upgrade your other buildings in case they are not on the required level, so you will first have to do that, with that said i think it is better for you to plan everything that you can so you can't be in the position that you need something and you can't get it because your buildings is not on the desired level. I think i helped you decide whether you want to play or skip! Good Luck and Have Fun!