05.06.2021
Wii party review, Worth it's salt!?
Wii party is one of the most iconic games for the Wii and is still played by some and generally well regarded by the community. While there have been many sequels of this game this was the original that started it. There are many main games to play from trotting across the globe to simply playing a round of bingo with a twist. There is a lot to unpack within this game so I will immediately dive into my personal views and pros and cons with the game. Firstly as far as graphics and soundtrack are concerned they are about average for the game and honestly while they are pleasant to the ear and nothing too memorable. However for it's underwhelming soundtrack it more than makes up for in it's sheer content. The variety of video games are so vast that it is near impossible to get tired of bored of the game. Even when you have played them before there are many levels of difficulty varying from beginner to medium then advanced then expert and finally the hardest being master difficulty computers.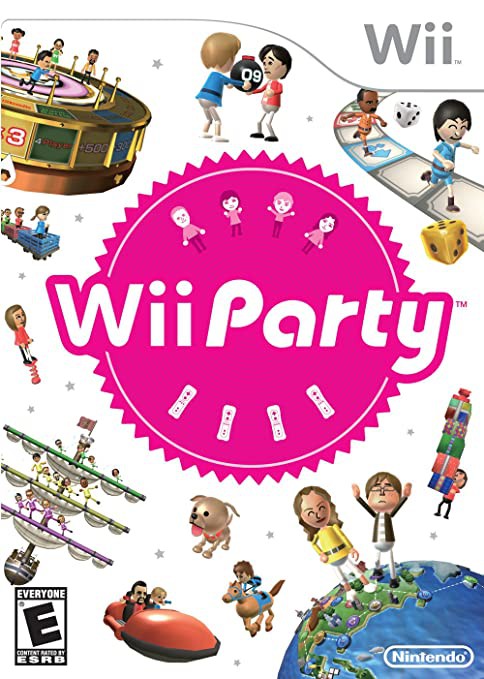 The fact there is also the computer option means you can play the wide majority of games by yourself. Also it is good to note the CPU's do not talk to take very long to perform their actions which is a relief. However there are a few games that you need at least one more player to partake in, This means that this game like designed is best to play with one or more family members however only a maximum of four people can play at once. The board games however all manage to be unique and fun in their own right while still adding some challenge to the game. Another nice add on to the game is the time average for each game posted below the name, this add on is very much missed in other board styled games as these allow gamers on a tight schedule to have fun care-free. My only slight complaint is related to the wii remotes and the requirement of a sensory bar above the tv. It is not the bar that irritates me yet how often the bar falls off said televisions leaving the wii remotes not working for that time.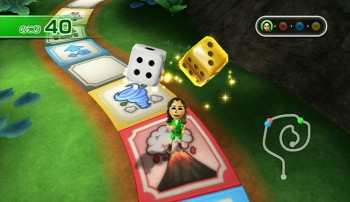 This game always manages to be quite exiting as often the game is just as luck based as it is skill. the minigames are all unique and very much fun to play. They are a incredibly made bow on the present that this game is. Depending on the game you play it can either make or break your friendships as all good board games should. The remakes also follow in this games footsteps, however in my opinion you are better of playing wii party on the wii U than actually buying wii party U as this game is more family friendly and even more fun in solo mode. Also one thing about this game I must recommend is having fun with it and trying all the different modes especially if you happen to have friends over as there is a lot of fun to be had. My example of this is word bomb which challenges you to come up with a word of a certain category in a short time limit. As for the original board games my personal game of choice is spin off as it is just the right length and very engaging. Overall this game is a highly coveted classic I fully recommend for all.