28.12.2021
Best Fun Game to get this Christmas… Hot Wheels Unleashed!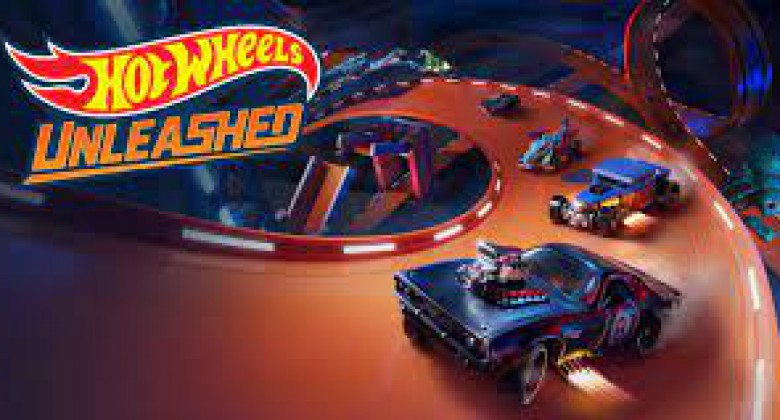 So… the famous, traditional toy car makers turn to video games to celebrate… everything about what they're all about. Turns out, it's a winning move by Mattel, and getting developer Milestone to do the business.

Every time you play a racing game, with a focus on fun, which isn't trying to be a racing simulation, you might wonder why there isn't an ultimate, all-round racing game; one which manages to combine all the elements into one, super-fun gaming package. Everybody loves a quick race, after all, since the experience comes without a need for patience, exploration, crafting or getting to grips with menus… Just pure, instant action and fun.
Well folks, it's getting closer… Hot Wheels Unleashed is one hell of a fun racing package built on top of the joy of miniature car collecting. It's not perfect, it's not ultimate, but… there is so much variety in the cars (from over 50 years of Hot Wheels), and well-made tracks, and there's just so many customisable aspects, that Hot Wheels Unleashed really fills a void for so many gamers wanting some escapist or family thrills. You'll feel spoiled, as you should at Christmas.
At heart, it's an arcade stunt racer, so don't go at it expecting precision racing… just go at it! All the modes are here: Career mode, Quick Race, Time Attack (a little extra imagination might have been nice though) and… online Multiplayer and 2-player split-screen local Multiplayer… And it happens to come with a powerful creative tool for creating customisable tracks, which can be bent and twisted all over the shop.
A lot of people might be in 'saving mode' in these difficult global times, trying to keep monthly subscriptions under control, so it's great to see a game which allows for multiplayer racing, without the need for an internet connection, via the Local mode.
Next, the level of detail brings tracks to highly believable detail, in turn bringing to life this miniature world of toy car racing with excellent force. Design of the campaign tracks has been expertly thought out and executed, to show off all the different aspects of the game.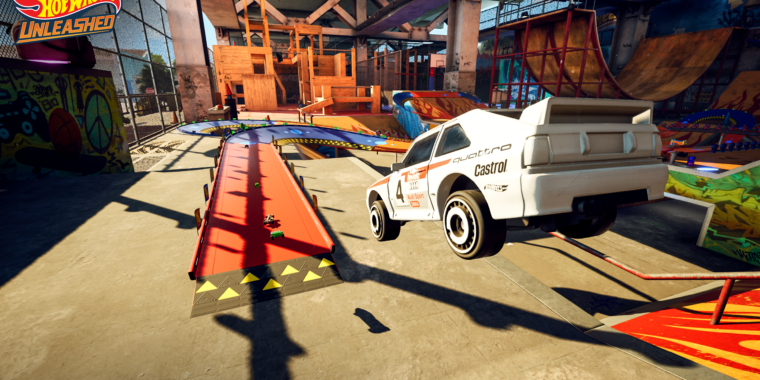 What about the handling of the game itself? The answer is… just fine. There's enough nuance required to reward more experienced players. The arcade brake-to-drift racing model is easy enough to learn - but there's hidden complexity in the air controls. Mastering them, opens up the advantages that come with being airborne. This is also where you'll need souped-up or special cars to unlock more experience required for harder difficulty. This AI setting comes with four levels and are set without any issue.
Kids are spoiled these days. But at least, now the kids who grew up collecting and racing these miniature cars on real-made tracks, can feel spoiled too, re-living and seeing treasured cars all over again, in stunning 1:1 virtual ratio.
So go on, treat yourself and take this game for a serious spin this Christmas. You might find the price has lowered, since it's proving such a hit. And it's sure to be around for a good while, with much DLC content to come in 2022.
Let's hope Milestone brings out even more updates, view modes and features over time. What they've produced here is a stunning racing game, and it's getting closer to what an ultimate racer, installed happily in your Library for permanent, easy access - should offer up. We here at Bananatic gives this game the thumbs up, especially as an unexpected family download in the days leading up to Christmas.