09.12.2021
Beyond Blue: The Watery Adventure (now on Switch too!)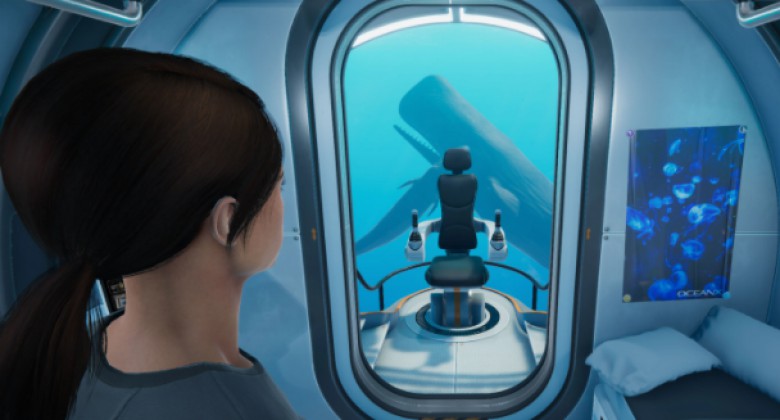 It might be time for you (and your kids) to get your virtual diving gear on and immerse yourself in Beyond Blue, available on Nintendo Switch (shop) at last. In fact it's great for kids, since it's been developed in association with the BBC. It might be a subtle way to keep family members safe and engrossed at home in a more worthwhile gaming experience this approaching holiday season.

What's worthy here is that it manages to take a simple idea - the attraction of swimming alongside ocean life - and make it an educational, also thrilling experience. You'll find no undersea combat, war or alien life here, but that doesn't mean it's boring. The fluid, intuitive nature of the game makes it a magical, engrossing game to literally dive into. Most of us aren't going to get anywhere as close as this to a humpback whale, so the game does a terrific job of making it awesome, and majestic.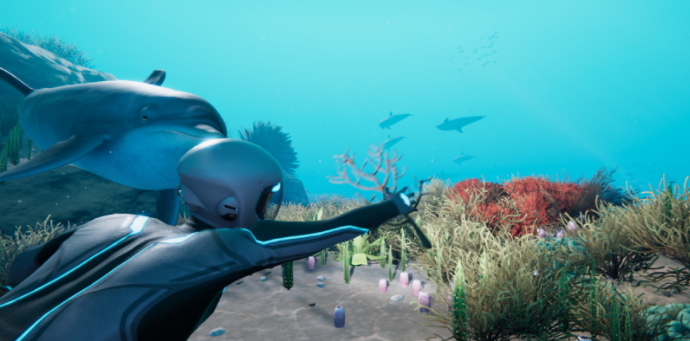 Set in the near-future, to allow for slightly better technology (of course), you've been sent to the Pacific Ocean to investigate its life. Your work entails travelling to locations via waypoints, communicating with your research team in order to scan creatures. Once vital info has been gathered, you can return to your safe-zone submarine to research things further. It's a good scientific skill to foster. Extra depth is given to the game thanks to some great voice acting and backstory featuring colleagues and family members. This gives a glimpse of your character Mirai's other life back at home. Your colleagues feel real and have lives beyond just their working or scientific ones.
It's a short game, and you'll have to accept the futuristic tech is a device to enable the act of learning about the real ocean life which features, to be faster and more accessible.
Such marine exploration is most likely a much better way than many passive documentaries, where here at least gamers get to feel some ownership about their own learning. Even after completion, you might find yourself dipping back into this game, just to enjoy the relaxing swimming, exploration and learning features. In fact, the game includes 16 separate mini-documentaries called Ocean Insights featuring original footage and interviews 'with science's leading ocean experts.'
Perhaps it's time we moved away from repetitive shooters, more Mario driving, jumping and blasting, and instead explore and celebrate something closer to home. Beyond Blue could be the perfect gift for a budding, climate or planet-aware person looking to expand their knowledge - and sheer awe for what's lurking out there, in the deep. It's available at a reasonable price too.