20.05.2020
Cosmic Shock League Hack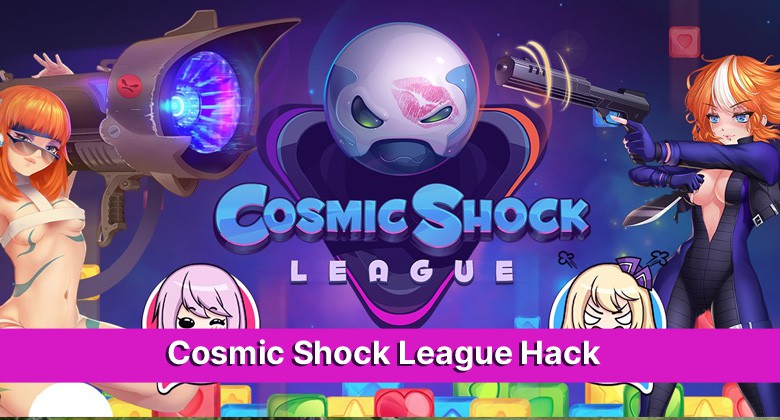 Nutaku are renowned for their adult-orientated games, many of which features anime/hentai girls that you have you undress. Cosmic Shock League is one such game. The match-3 title is a tactical and nuanced game with plenty of adult content. As you play through the game, you get too meet all kinds of beautiful girls who skills and risqué attire can help you win matches. It's a popular enough game, but it can be challenging in places. That's why people will often try and find a Cosmic Shock League hack or cheats. But are such a thinks genuine and should you use them? We take a closer look.

Cosmic Shock League Basics
To understand why someone would want to use a Cosmic Shock League hack, it's first important to understand the game itself and how it works. On the surface, it's a game where you match gems to earn points. These points then damage your opponent's health, allowing you to eventually win the match.
Winning the match gives you the opportunity to upgrade your girls and unlock new ones. The girls are an important part of the match. As you match colors, you'll power up their abilities. Once they're ready, you can unleash them for extra damage and other advantages in the match.
Once you've upgraded a girl far enough, you'll unlock a sexy scene with them. These are invariably graphic and detailed, and are what many players play the game for. Of course, the main gameplay mechanic also requires a fair amount of skill and strategy.
To upgrade your girls, you'll need a variety of coins, gems, and cards. These can be earned in various ways, and unlocked through in-game chests. These chests are given out free every few hours of gameplay, but can be unlocked by spending currency.
Why Do Players Want Cosmic Shock League Hacks?
So, with a fairly straightforward gameplay system, it can be puzzling as to why people may want Cosmic Shock Leagues hacks. However, after you've played the game for a while, you can start to see the appeal.
The introduction to the game passes fairly quickly. You learn the basics of the key mechanics, win a couple of games, and undress one of the girls in a raunchy sex scene. It seems like it's straightforward to keep progressing at that same rate.
However, once the introduction is over, the pace of the game slows down. It takes many more victories to unlock new content, and the opponents get harder. You'll spend a lot of time either grinding through games or waiting for free unlocks. The only way to speed thing up is to purchase premium currency.
Then there is the issue of PvP play. You can compete against opponents from around the world, testing your wits against the very best players. But some players are very good and have spent a lot of time in the game, making them nearly impossible to beat.
So, many gamers decide they want to get good at the game and unlock all the content without spending the time needed. They instead look for Cosmic Shock League hacks and cheats. They can, allegedly, grant extra currency, speed up your progress, and make it easier to win games.
Do Cosmic Shock League Hacks Exist?
If you take a quick Google search of Cosmic Shock League hacks, you'll see a wide variety of results. They promise everything from cheat codes, to trainers, to mods that can hack the game.
Many of these promise the same kinds of things:
Unlimited currency
Unlimited moves in a match
1-hit block
Unlock scenes
Obviously, these are the things that players want from hacks. However, many of these so-called hacks require you to download and run an executable files. Anyone who's familiar with IT security will tell you this is a bad idea.
Many hackers try and hide viruses and trojans in executable or .zip files. They rely on unsuspecting gamers looking for cheats to download these files and expose their data security. Not only do they risk your personal data, they can also damage your PC or mobile.
Should You Use Cosmic Shock League Hacks?
It's hard to say whether any of these hacks actually work. Despite their great promises, there's very little to suggest any great effectiveness. So, you should probably avoid anything that gets you to download a file or input your account data.
Another issue comes with PvP play. Nutaku, like any game developer, doesn't like cheaters. So, they will try and keep an eye on anything that exploits their game. If they find out that you're cheating in PvP, they will ban your account.
Ultimately, cheats and hacks are not recommended for Cosmic Shock League or any other game. It's bad for your devices, your account, and the game itself. Instead, enjoy the game for what it has to offer.