31.01.2022
Don't overlook 'The Climb 2' on Meta Quest 2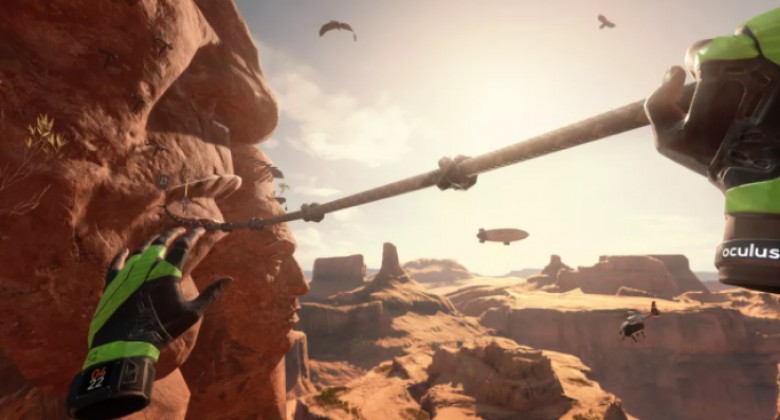 This is a sequel to a rock-climbing game that's been around for some time, but now it's making the most of the Meta Quest 2's hardware, and going all in on the experience. First off, it's got some stunning scenery which can be therapeutic and nicely escapist.

A sequel can be a damn fine thing. Developers get to look down at everything they learned in the climb of the first… and get everything done better on the second attempt.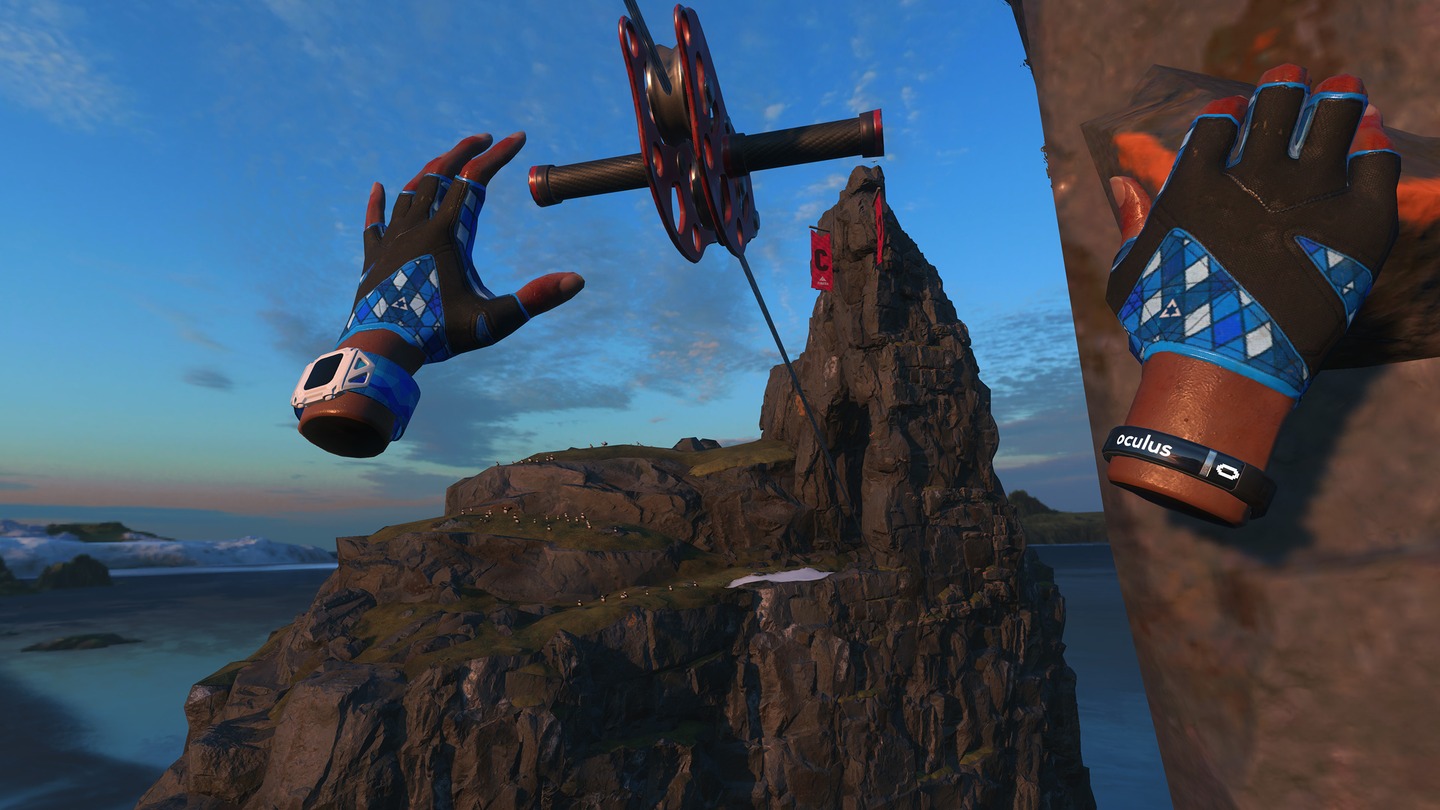 No, this is not a chill-out game, and perhaps it's not one for those without a head for heights. Even as someone used to VR, it succeeded in giving me the willies. On the other hand, perhaps it might help people to confront their fear of heights? These are bigger questions for this article!
But with this aside, although not 'exercise', this is a good workout for the arms, and it's a good workout for your money. With 15 maps to choose from, and challenges to improve upon, makes it good for replay value. It's a game about grabbing with the controller grips…jumping… reaching… holding. Shake the controllers to keep your hands chalked up for longer grip.
This sequel has more features: city maps to 'get to grips with', ledges, ziplines, ropes you'll be dangling on… you know, stuff like this. Stuff which makes you inwardly acknowledge the huge potential for VR, and the stark fact that you're there, dealing with it! So how do the levels work?
Each map you'll be given a number of checkpoints to head for. The trouble? You'll have to figure out the best way to reach them. But you'll get a strong Zen-ish kick when you do reach these checkpoints and get to look out across the land. That's for sure.
Make no bones about it: this game will force you to look after yourself. It will boggle your mind to think that people actually do this stuff for real, but it will also give you a sense of what it takes to be good at rock-climbing. You have to be decisive, rely on yourself, and find a rhythm where only you are in charge. It's this sense of 'escapism' via action, where everything else gets left behind, which this game manages to capture.
Note: Players can remove angst by playing on lowest difficulty or casual setting. This allows anyone to play as a tourist visitor across these beautiful heights.
You'll still be silenced by this stunning game which puts you 'up there' to a highly convincing degree. Your heart will also be tested, accelerated by its degree of challenge and immersion. Make some space around you for this one.