05.03.2019
Everything You Need to Know About Roblox Music Codes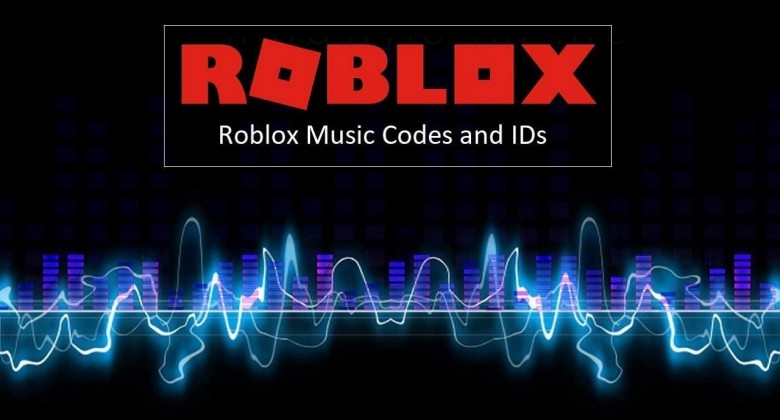 Everything You Need to Know About Roblox Music Codes

Welcome to your complete guide to Roblox music codes. We look at what this exciting game is, how it works, and how you can listen to music using Roblox song IDs. Once we're through, you'll have everything thing you need to know about the game and Roblox songs.
What is Roblox?
Roblox is a massively multiplayer online game and platform that gives players the chance to design and create a wide variety of content. It was originally launched back in 2005 by Developer Roblox Corporation, and has grown to almost cult-like status ever since.
The premise of the game is fairly simple; players can use Lego-like virtual blocks to assemble structures and more. However, there are several layers of complexity that make this a rewarding and engaging game for all ages.
The 3D environments of Roblox are varied and can be explored by various means. As you play through the game, you'll meet all kinds of other players who you can connect with and interact with. The social nature of the game makes it particularly popular.

Listening to Music in Roblox
When you start a new account in Roblox, players are given a virtual toolbox that is known as the Roblox Studio. From here, you can build new experiences and make innovative ways to play the game. This is one of the key components in being able to listen to music using Roblox IDs. As you explore the world of Roblox, you can complete adventures and quests, all while listening to your favourite tracks. To do so, there are a few things you need:
You need to have a Roblox account. This means you have to go to the website and sign up using your email address.
Ensure that you download the latest version of Roblox. Older versions may not be supported and will likely be outdated.
Play the game on one of the platforms that support music codes for Roblox. The supported platforms include: PC, Mac OS, iPhone, iPad, and Xbox One.
Log into your account and launch the game.
Once you have completed all of these steps, you'll be ready to start playing your favourite songs in the game. We look at the next steps to the process below:
Guide to Using Roblox Music Codes
With the pre-perquisites in place, you can start playing songs. The process for doing this is quite straightforward:
First, you'll need to have an important in-game item. The Boombox is what you need, and there are various versions of this item that you can purchase from the Roblox catalogue. Currently, the Beat Up Super Jank Boombox is R$250, while the Golden Super Fly Boombox is R$500. A middle version exists; the Boombox Gear 3.0 for R$350. Each of these items allows you to play songs and sounds using Roblox song IDs. In some cases, you'll be able to join a world where the items are available for free.
Once you have the boombox, you can start playing songs using music codes. Entering the code means that the music will start playing for other players to hear and rock out to. It's a fun way to create some atmosphere in the game, and enjoy some of your favourite tunes. But how do you find Roblox music codes?
Finding Roblox Song IDs
There are various ways that you can find music codes for Roblox. These strings of numbers are entered into a field on the boombox item and then output audio. There are literally hundreds of thousands of these codes so you can find just about any song that you like to play in the game. There are also many different ways you can find them:
Using Roblox
The official Roblox website is a great source of audio to use in the game. We've outlined the method you have to use below:
- Visit www.roblox.com and use the search function to look for the song you want to play.
- Navigate to the audio column to show results that are related to music and songs.
- Alternatively, do a blank search and navigate to the audio tab.
- You'll see a list of many different songs and a search function to help you narrow down your selection. Select the one you want from the page.
- In the URL, you can find the Roblox song ID. Between the library and song name, you will see a numerical code. This is what you want to use.
Using YouTube
Youtube can be a really useful resource for finding all kinds of Roblox song codes. The process for finding them is simple:
Visit www.youtube.com. In the search bar, type the song or genre you want to find codes for, followed by 'Roblox ID'. For example: 'Roblox music codes rap'. This will show many different results.
Select the video you want the ID for and copy down the code. You can then use this in the game.
It's worth noting that there are quite a lot of old videos on YouTube. You may find that some of the codes in these videos are outdated and will not work in the game.
Using Websites
Because Roblox is so popular, there are many different websites that are dedicated to Roblox song IDs. By searching on a search engine, you'll be able to find a list of different songs depending on what you want. For example, searching for the term 'Roblox music codes full songs' will come up with a host of different results. You'll want to double check some of the IDs because not all of the websites you find are legitimate. Some will yield Roblox loud music codes, which can be fun or annoying depending on your point of view!
How to Use Roblox Music Codes
Whichever method you use to get your Roblox songs, you'll have a numerical code that you then need to input into the game. Here's how to do it while you're playing:
Launch the game and wait for it to load. Once you're in a game world, you can access your Boombox item by clicking on it (if you're using PC or Mac OS) or tapping on it (if you're using iOS or Android).
Type in the music code that you've got for the song you want to play. Make sure that you get an exact match for all the numbers in the sequence.
Your music will automatically start playing once the code has been entered. Don't forget, it will play out loud so other players will be able to hear what's on your boombox.
It's as simple as that! This fun feature means that your friends and other players can experience their favourite music while you're adventuring your way through the game.

Final Thoughts
Roblox is a fun and engaging game that has many features to offer. Part of the joy is that you get to join a thriving community of players and that you can explore the game with friends. You'll often find that other gamers are willing to share their Roblox music codes, whether it's on their own websites, forums, or in the game itself. Although you should be careful when using these codes (particularly if you don't know the source), it's always good to give feedback on the many websites that offer these IDs.
If you find that a particular Roblox song ID isn't working properly or is marked as something else, you should either flag it as inappropriate (if it's on YouTube), leave a comment (if it's on a forum) or leave feedback (if it's on a website).
Once you have your own list of songs for Roblox, you can easily share them with other players however you want. It's a good way to connect with others who have similar tastes in music to you and meet new friends.
Have fun finding all of your favourite songs and rocking out to them in the exciting and interesting world of Roblox!