06.03.2019
Facebook Gameroom Guide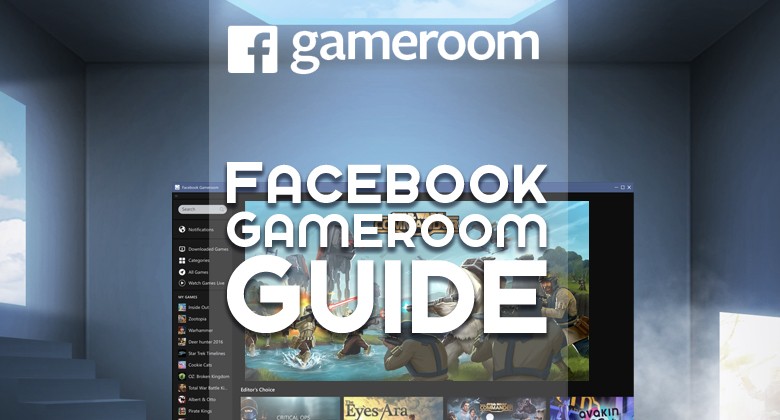 Online gaming is becoming an essential part of the video games industry. Most AAA games launched these days have some sort of online element, and many titles also use the internet to update them with patches and fixes. There are a wide variety of different platforms available for you to play your games on. Perhaps the most famous is Steam, but there are also launchers specific to video games companies such as EA's Origin, Epic Game, and Ubisoft's Uplay. Each of these has their own variation of stores, libraries, and social platforms. There's now also a client for your social and mobile games; Facebook's Gameroom.

What is Gameroom?
Facebook boast that their Gameroom platform is 'a new place to play, watch, and share.' It gives users of the social media platform the chance to play all kinds of games, 'from shooters to strategy, builders to bingo.' It's designed to give players a clutter-free Facebook feed by consolidating all of the games that you play through the social media site in one place. This includes a mix of web-first games, as well as games designed for the platform and mobile ports.
The software is available for Windows desktop and can be installed by anyone with a Facebook account running Windows 7 and above. It's similar to Facebook's original Games bookmark and has all of the games that you could previously find through the social network. Depending on the game, how big it is, how much system resource it uses, and how much save data it uses, Gameroom will download some games and store them on your computer.
The platform is made in partnership with tech company Unity Technologies. Unity has worked closely with Facebook since 2013, and the Gameroom platform could well be a way of expanding Facebook's VR reach.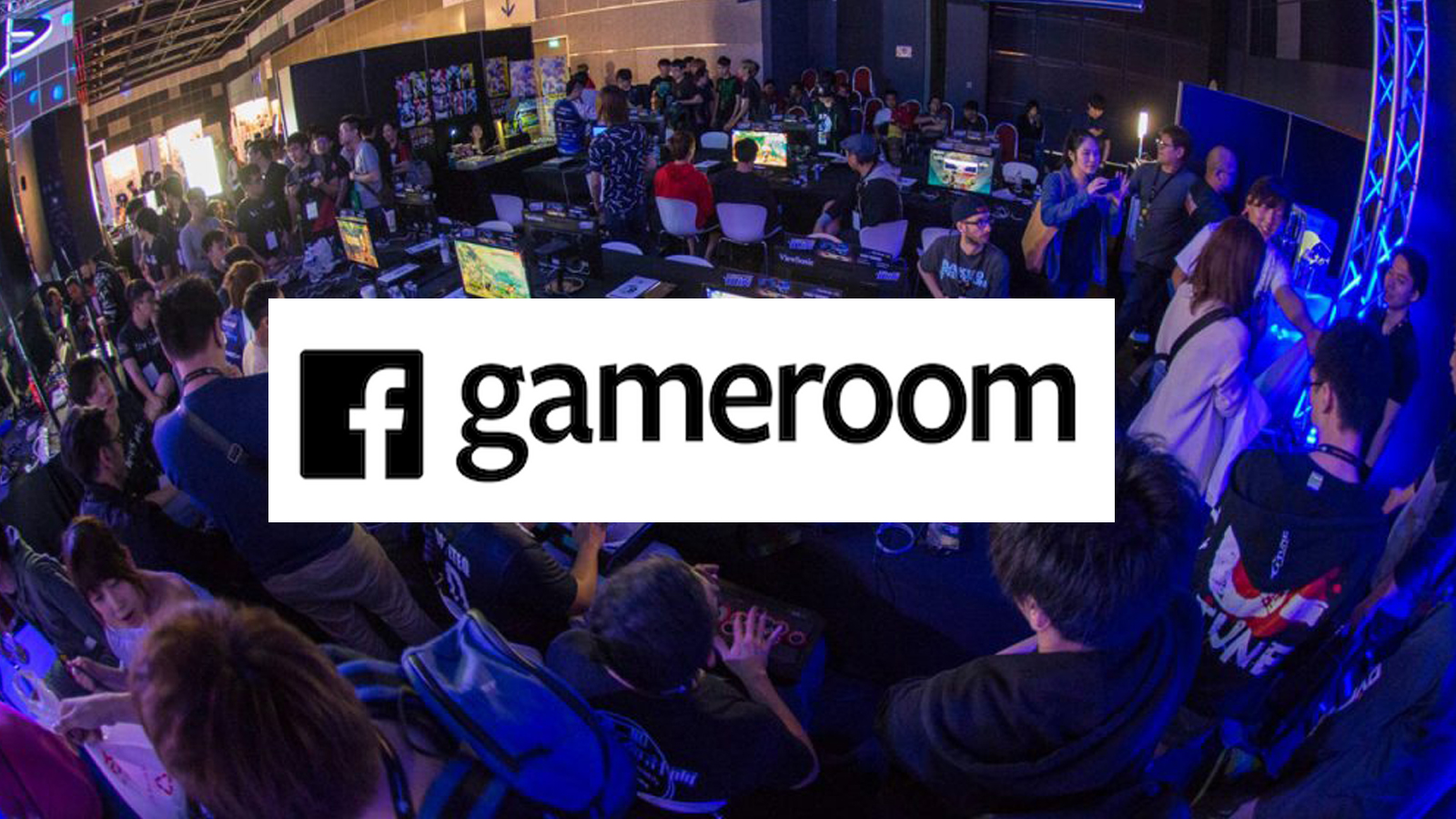 How does Gameroom Work?
Gameroom allows users to play a variety of games from one dedicated PC app. It was originally known as Facebook Game Arcade when it launched in a global open beta, but was later renamed. With the official launch comes all kinds of titles specifically for the platform, as well as other web- and mobile-based games.
For developers, Gameroom allows you to streamline your workflow. You can develop games and export them directly to the Gameroom PC app, as well as Facebook's website. You can choose to launch it as either a native Windows app or a WebGL game. This is thanks to Unity 5.6. No matter what kind of game you design and create, there is a place for it on the Gameroom platform. Once your title is launched, you can reach a potentially huge audience. Users can see titles by logging onto Facebook, exploring their newsfeed, and using Messenger. You can increase your chance of converting new players with this extensive reach.
There will also be the potential for developers to sponsor and promote their games on the social media platform, increasing the scope of their audience. This will drive sales, a percentage of which will go to Facebook, and give a larger customer base for companies. It also means that players can share their gaming experiences on the social media platform.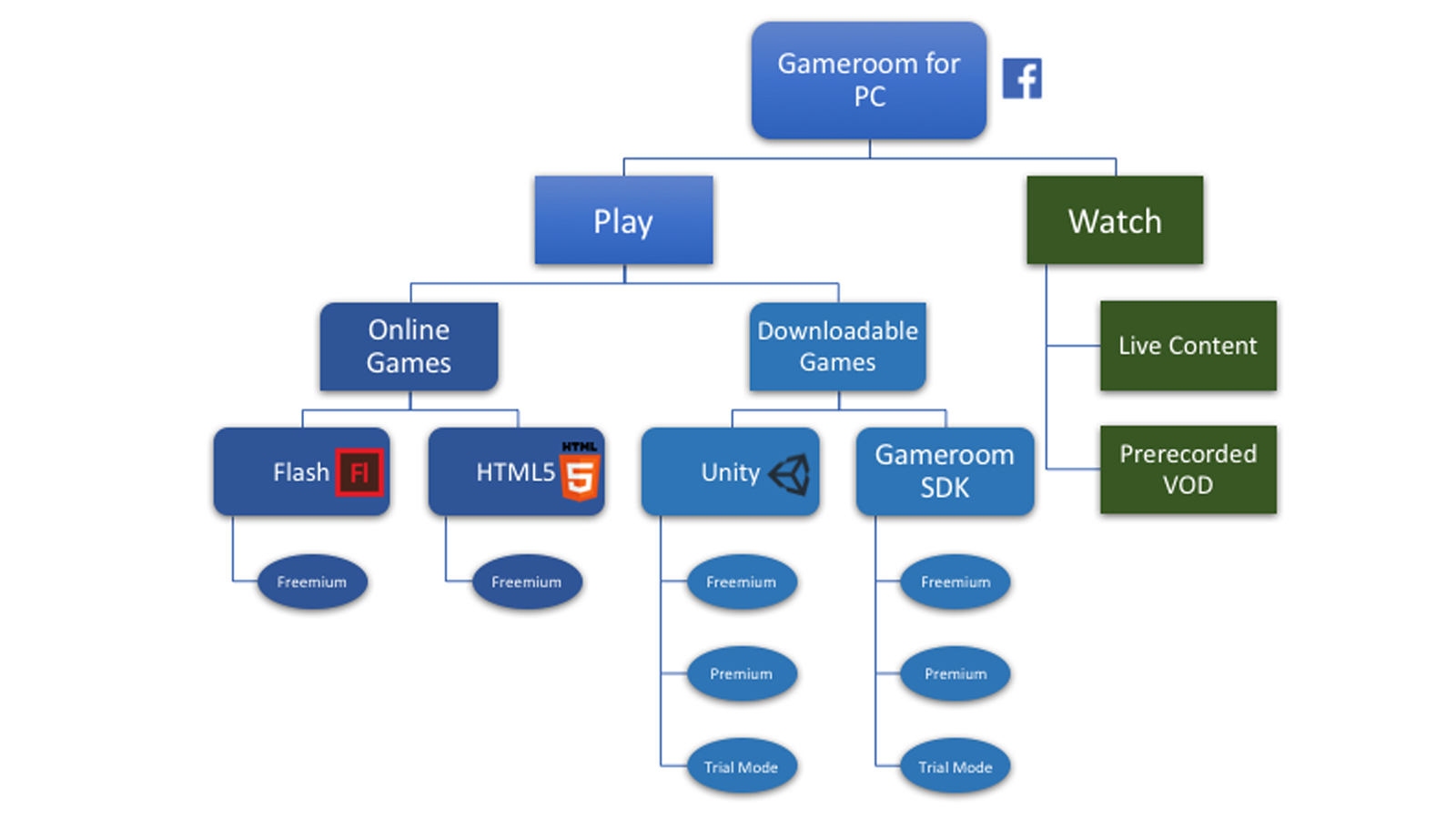 What Games Can I Play on Gameroom?
The Gameroom platform will feature all kinds of games to meet the needs of the broad range of players it provides a service to. Some examples of the games already on Gameroom include:
Pirate Kings. By Jelly Button.

Star Trek Timelines. By Disruptor Beam.

Warhammer 40,000: Freeblade. By Pixel Toys.

Under Control. By RJ Games.

Cooking Adventure. By Grampus.

Critical Ops. By Critical Force.

Empires & Allies. By Zynga.

Oz: Broken Kingdom. By This Game Studio.
This represents a broad range of titles that covers many different genres. Of course, there is also the potential for Facebook to expand their virtual reality game offering. The social media giants own VR company Oculus, who have their own VR platform. With headsets such as the Oculus Go and Samsung Gear VR, causal VR gaming is on the rise. Facebook have always intended to push the link between social media and VR, and the Gameroom platform could be the ideal way of doing so.
As the platform grows and attracts more users, we'll hopefully see other developers jumping at the chance to share their games here. This will give players a greater range of games and offers more of an incentive for studios to produce content for Gameroom.
How Do I Play Games Through Gameroom?
It's quite simple to get started playing games using Facebook's Gameroom. Below, we've outlined the steps you'll need to take in order to start playing:
Visit Facebook's Gameroom site. From here, you'll have to log in or create a Facebook account to get started.

Make sure you have the right system requirements. Basically, if you have a PC running at least Windows 7, you should be fine.

Click on the Free Install button to download the platform's installer.

Follow your browser's instructions to download Gameroom.

Once it's installed, open the Gameroom software.

Sign into your Facebook account when prompted.

Start searching for games you want to play, or browse the catalogue.

Click 'Play Now' on a title you want to start playing.
It's really simple to get started with Gameroom, and the platform is built around making it easy for players to easily find the games they're looking for. Games are separated into different categories so that you can browse by type, and you can also see titles that you've previously played using the Facebook platform.
Does Mobile and PC Game Progress Sync?
One of the most useful aspects of Gameroom is that you can sync your progress across different platforms. So, if you're a gamer who likes to play on your mobile phone, tablet, PC, and more, you'll be able to pick up and play your favourite games no matter where you are. Provided you signed into Facebook when using the software and allowed it to save your progress, you can then use Gameroom to launch the game from where you left off.
Some of these features are dependent on the game that you're playing, so it's worthwhile checking that your progress has synced before you delete the app off your phone, for example. You can always visit the game developer's website to check these details further, as they'll usually give more information.
It's worth noting that, although Gameroom downloads some files and games locally, you'll need to be connected to the internet and signed into Facebook to play. This means that you can't play your games while you're offline. Finally, you'll also need to allow each app to access your Facebook profile, so make sure you check what information you're sharing.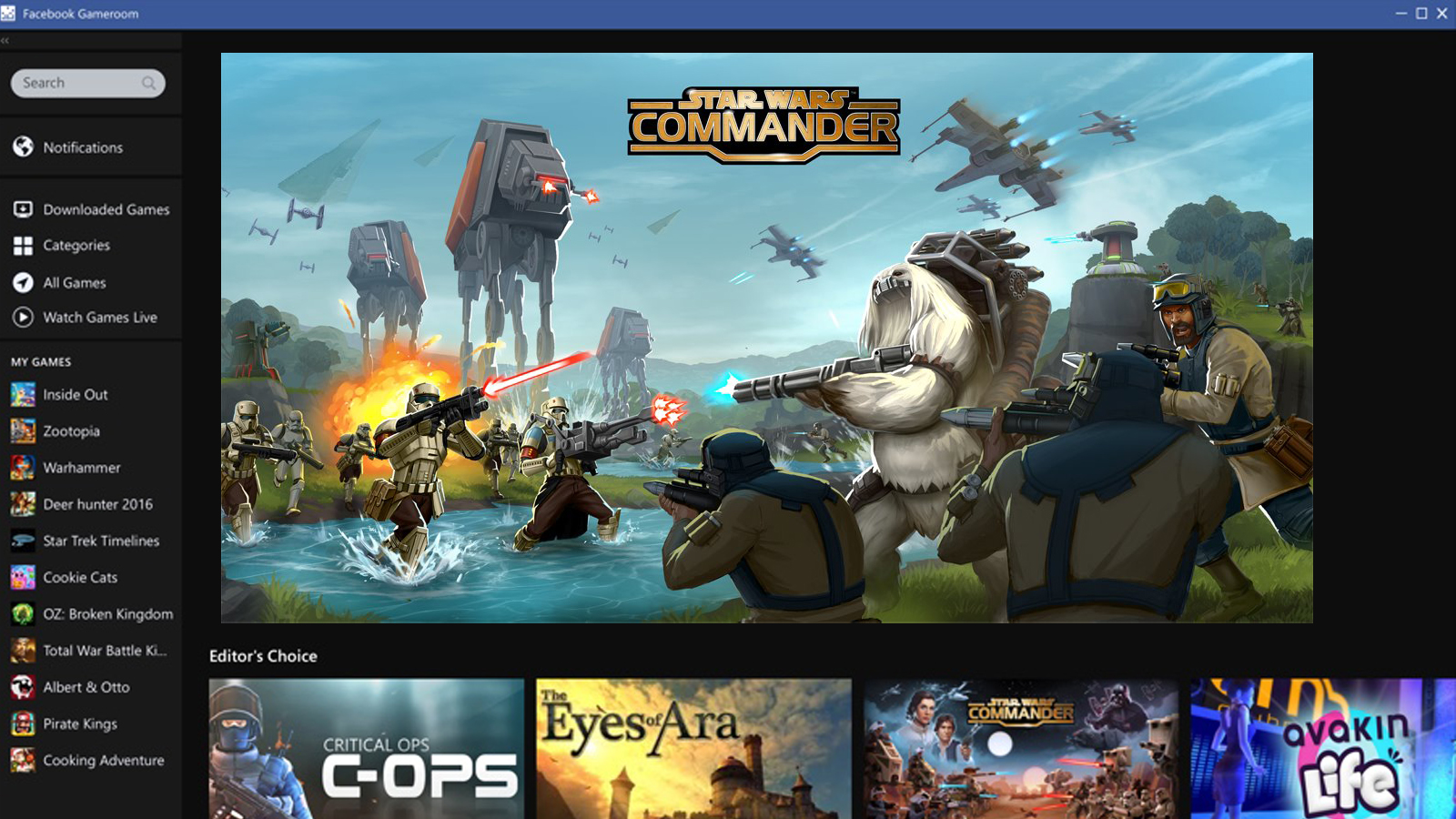 How to Solve Gameroom Technical Issues
There haven't been too many reports of technical issues with Gameroom so far. However, as the application is created and supported by Facebook, you're always best using their official site in order to troubleshoot any problems you have.
If you do experience any problems while you're playing titles through Gameroom, Facebook's help centre has some useful resources to help you figure things out.
Final Thoughts
The Gameroom platform is an interesting one. Although there are plenty of other providers out there, such as Valve and EA, there aren't that many that cater specifically to the casual/social gamer. Facebook's huge user base will be an attractive prospect to many small developers, and players will find the tidy UI a benefit. However, it remains to be seen whether the platform will really take off.
If Facebook can integrate their VR aspirations into Gameroom, it has every chance of succeeding long-term. However, the market for casual VR gamers is still quite small. Even the basic devices are quite expensive, and content creators focus on the premium headsets more than ever.
If you regularly play games through Facebook, Gameroom could be just the thing you're looking for. Head over to the official site and try it out today.