31.01.2022
Review of Lost Recipes on Meta Quest 2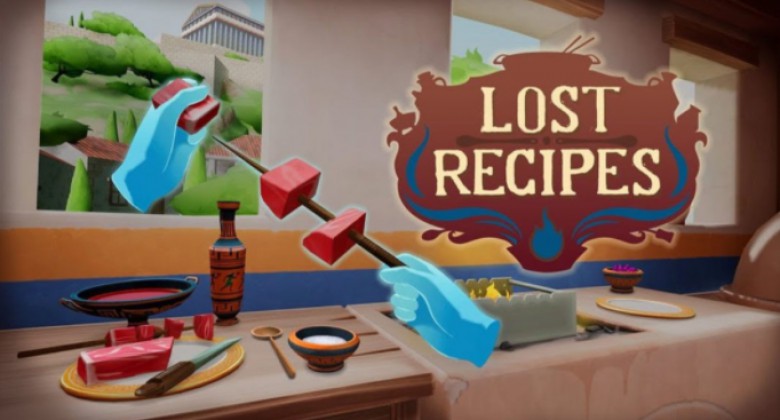 Can VR make you cook? The answer is yes, a little. But what Lost Recipes manages to do as well is offer up a fun and educational experience in itself. But if you do love culinary activity, history or you're actually a budding chef then this is even better!

First off, the experience is comfortable. You can do the recipes seated or at roomscale. Teleporting or moving around the kitchen also works fine, and there's no artificial movement to overcome or get used to.
The next thing to point out is that Lost Recipes is nothing frenetic or crazy. The fun isn't focused around timing or working under pressure to serve up orders. In fact it manages to flip this over and let the fun arrive from taking things easy, and in using VR to show off a brand new type of cooking education. The concept of cooking from ancient 'lost' recipes adds to this dimension, making us feel like we're involved in something a bit mystical and magical, which is precisely what cooking can be. There's an authentic feel here, with experts having been involved in the development. There are 9 recipes overall, and they take about 10-15 minutes to do. These originate from a range of 3 cultures, requiring a unique kitchen and food style. This serves to break things up a bit and ensure the game doesn't overstay its welcome. The voiceover guides for the different cultures represented are great, and obviously add to the ambience.
The guides are encouraging, and with an accent on accuracy rather than rushing to beat a timer or something. This, again, is the strong aspect of Lost Recipes, in that it's not a 1:1 attempt to replicate cooking, but a more simplified version. But it's also one that manages to capture the essence or fundamentals of the recipe, at the same time staying true to the process, without any interfering pressures.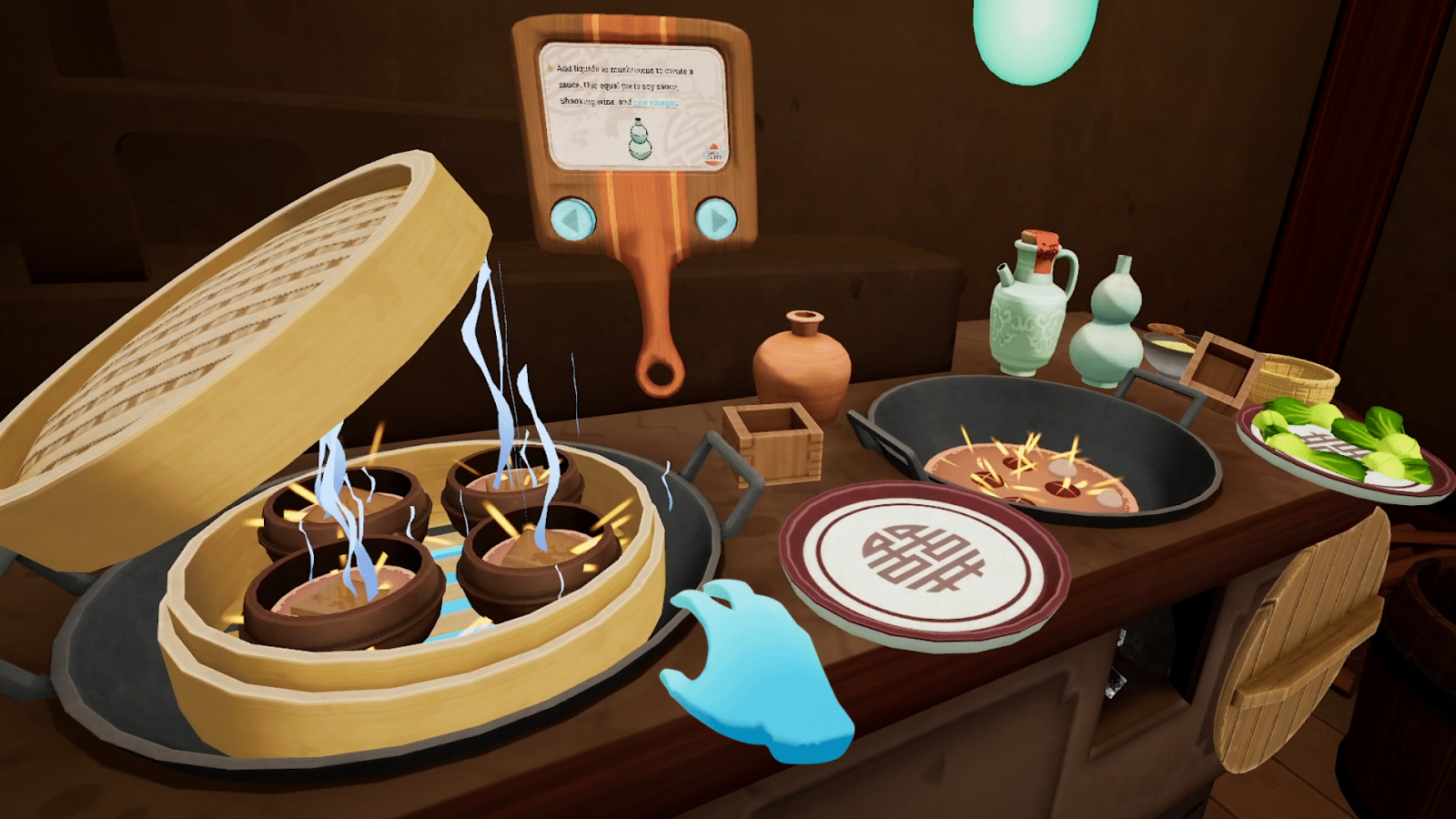 Another strong point: there's no emphasis on correct measurements or being non-flexible in your approach to a recipe. There's room to do things your own way, and still meet the non-restrictive objectives of completing one (you do get a rating though, and feedback).
The experience of Lost Recipes is a little short, but let's just hope there's more DLC or updates to come, because this title proves the huge potential here. A little improvement with the mechanics to iron out occasional frustrations wouldn't go amiss. That leaves only one other drawback to the whole affair: you can't taste the food as you go! This will just have to wait - or even motivate you - to transfer your experiences into reality, to whatever degree.
Lost Recipes promotes a new, entertaining way to engage with food, and food culture. There are approaches, methods and even details you can transfer to your kitchen too, even if some are out of the distant past. This is really welcome, 'hands-on' or experiential learning, certainly at its most accessible.