14.05.2020
Star Stable Horses Breeds – A Quick Guide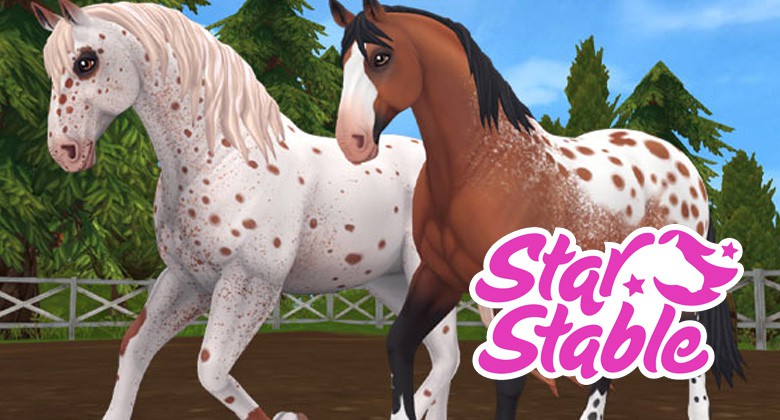 Star Stable is a 2008 game from developer Stabenfeldt. Despite being released some years ago, the title remains popular, mainly as it serves as a base for Star Stable Online, an online multiplayer game released in 2011. Since the games launched, they've grown in scope and complexity, adding new elements and horses regularly. So, what about Star Stable horse breeds and locations? We take a look at some of the Start Stable horses in 2020 and what you need to know about then.

Star Stable Horse Breeds – The Basics
Because the game has been around for so long, it's understandably changed considerably since its launch. As well as adding in a host of new content, the game has also received a graphical overhaul. As such, you'll notice that there are distinct generations of Star Stable horses in 2020.
There are currently over 35 different breeds of horse in the game, giving players the chance to interact with some of the most beautiful and majestic creatures in the world. Players start off as inexperienced riders and progress through the game to take part in high-prestige competitions.
As you start the game, you'll be given the choice of Jorvik Warmblood horses as your very first horse. This is the first of your Star Stable horses for free. As well as choosing the horse's body color, you also get to select its mane type. It was one of the first horses in the game, making it a fan favorite. However, it's the only breed that the player must own, as you can't sell your first one. Over the years, it's received several graphical overhauls.
When you first start out, you'll also begin at a stable where you'll learn how to ride and care for your new horse. From here, you can start exploring the world of Jorvik and all it has to offer.
Star Stable Horse Breeds – Are They Real?
With the exception of the Jorvik Warmbloods, the Jorvik Wild Horses and the Jorvik Ponies, all of the other horses in the game are breeds you'll find in real life. This means that they match the same color variations that you'd see in the world.
So, if you're a horse-lover, you'll no doubt see some of your favorite breeds across Jorvik. Thankfully, you can own as many of them as you like. From small beginnings, you can have stables across the game world.
Star Stable Horse Breeds and Locations
You may be wondering where you can find Star Stable horses in 2020. Well, part of the joy of this game is that most of them can be found around stables all over the world of Jorvik. As such, you'll be able to explore and discover new breeds fairly regularly.
However, some of the older generation horses can also be found at Ferdinand's Horse Market. This traveling market appears at four different locations in the game every fortnight. If you're having trouble finding them, you can check out the Star Stable news.
Star Stable Horse Breed Generations
There are technically four different generations of horse breeds in the game, each having updated visuals over the last. Although this may not seem important, some of the design changes mean that certain newer models of equipment don't work with older horses.
When looking back at the design and graphical changes over the generations, you'll see a marked improvement over time. The horses have come to look more realistic, and more like their real-life counter parts.
So, which horses can you do what with? Here's a quick breakdown:
Generation 1 Breeds
These are the original horses in the game, making them the oldest and most trustworthy of steeds. However, because of their age in terms of the game, certain newer styles of tack won't work on them. The list of breeds includes:
Andalusian
Arabian
Chincoteague Pony
Fjord Horse
Friesian Horse
Friesian Sport Horse
Irish Cob
North Swedish Horse
Generation 1.5 Breeds
Many of these horses were based on the generation one Star Stable horses breeds. As such, they suffer the same fate as those horses. You can't use newer tack designs with them. They've either had updated versions, or will receive updates in future. Some of the horses include:
American Paint Horse
Dutch Warmblood
English Thoroughbred
Morab
Oldenburg
Westphalian
Generation 2 Breeds
Although many of these horses are quite new to the game, they're still a little too old to use the absolute newest tack. However, they can use the updated show jumping saddle. The list for these breeds is long, but we've included a few notable ones here:
American Quarter Horse
American Paint Horse
Appaloosa
English Thoroughbred
Haflinger
Hanoverian
Icelandic Horse
Jorvik Wild Horse
Lipizzaner
Mustang
Shire
Spirit
Generation 3 Breeds
As these are the newest horses to the game, there are no technical restrictions on these breeds. This means they can wear all the tack added to the game. Again, a small selection includes:
Akhal-Teke (Updated)
Brinicle
Clydesdale
Fawncy
Fjord Horse (Updated)
Jorvik Warmblood
Knabstrupper
Lusitano
Trakehner
Woodear & Pepita
Zony & Vega