13.06.2019
The Best Bike Games of All Time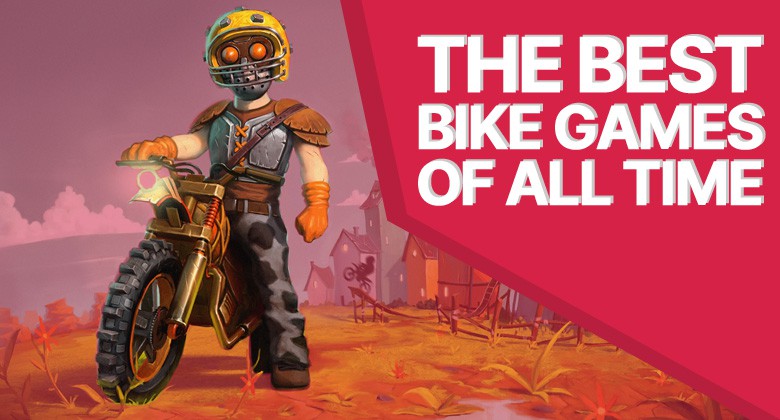 Many gamers have a fascination with bikes, dirt bikes and motorcycles. It's part of the reason why there's so many free bike games online. They're fun, action-packed, and often show off some of the best mechanics and graphics of the current generation. There's also a lot of them, making choosing the best bike games of all time a difficult task.

We've picked out some of our all-time favourites of the genre. They show off a range of eras, types of game, and games systems.
Road Rash
One of the original bike games was Road Rash, released on the Sega Genesis in 1991. The game is as much about beating your opponents senseless as it is about bike racing. Players take part in illegal street races against other bikers, kicking, pushing, and generally fighting their way to the finish line. The action was like nothing the gaming world had ever seen before, and it remains strong in the memory of many gamers to this day. It eventually went on to be ported to a variety of other platforms and spawned a number of sequels.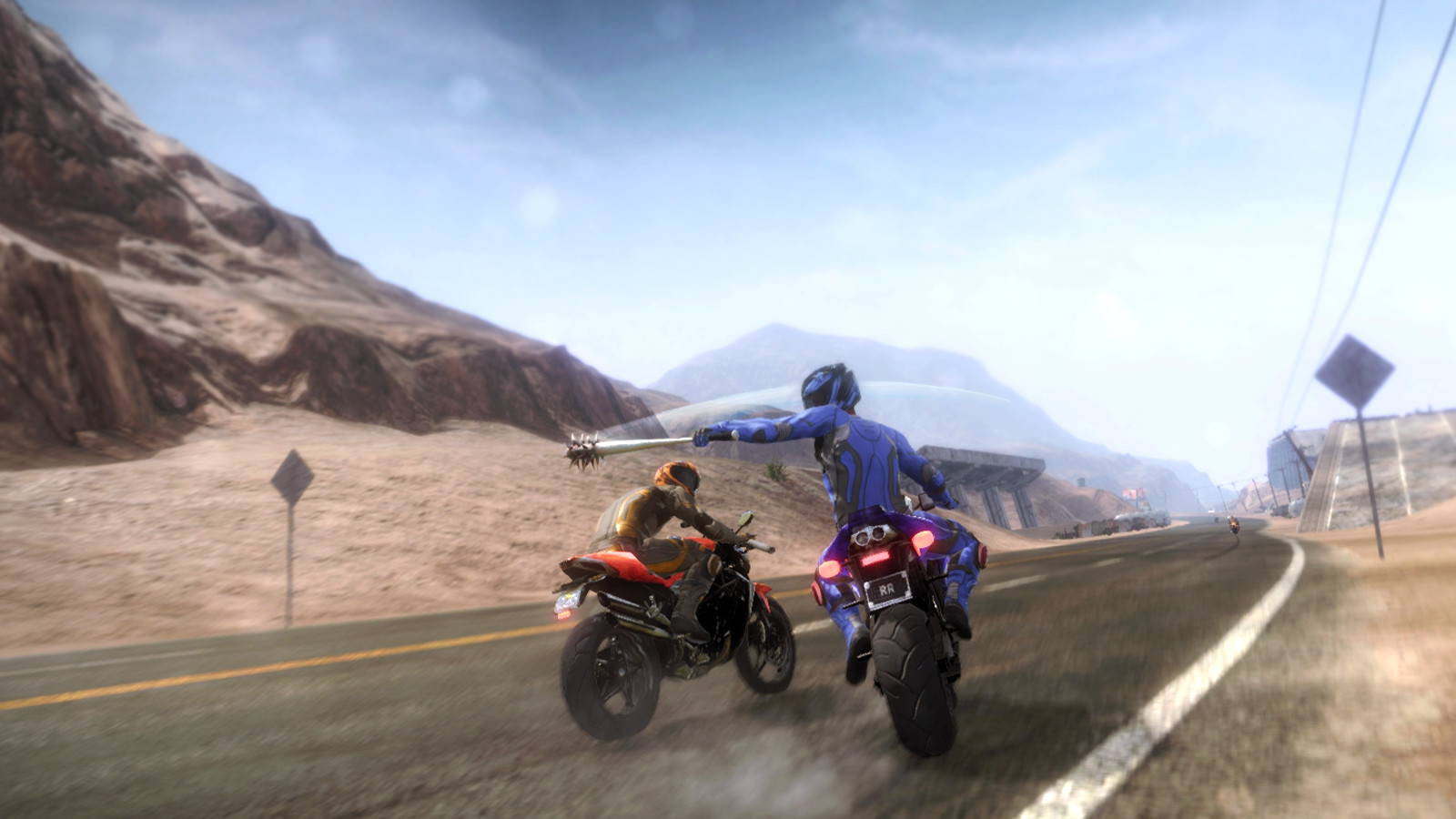 Ride 2
Fans of racing simulators absolutely adore Ride 2. There's just so much content and playability, with over 200 bikes, 30 tracks, and 12 different game modes. Players can also add a variety of downloadable content giving even more depth. There's a strong focus on realism, with some of the best graphics in a bike game ever seen. The cockpit view in particular gives a level of immersion that's rare in any game. Of course, the gameplay is also top-notch, with the physics and customisation being particularly impressive. One for the hard-core bikers out there.
Excitebike
Many of the games on this list owe their heritage to Excitebike, a 1985 title that launched back on the original NES. It's a motocross racing game that sees players take on huge jumps, take out other players as they race, and get speed boosts to the finish line. Although the basics of the game are fairly simple, it's actually a title that has a surprising amount of depth and skill involved. Players would have to spend quite a bit of time with Excitebike to master the various mechanics and get an advantage against their opponents.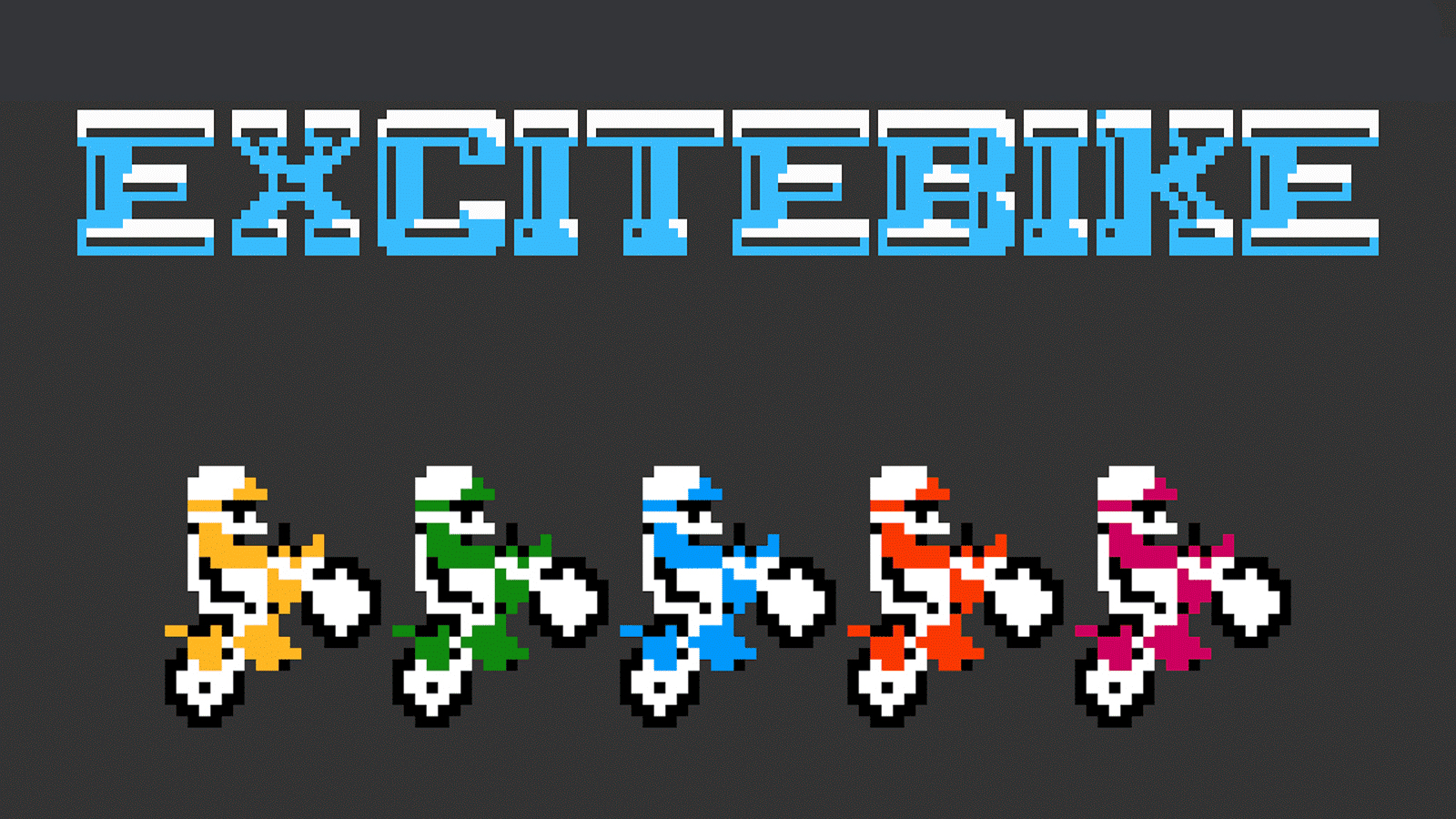 Project Gotham Racing
Project Gotham Racing was one of the flagship titles of the original Xbox and Xbox 360. It brought with it never before seen graphics and gameplay, revolutionising the racing sim genre. Originally, there were only cars in the game. However, after many years of fresh content, the developers finally added bikes to the game, and it was worth the wait. There's so much joy to be had racing around the intricately designed streets of Project Gotham, particularly on motorbikes. Developers Bizarre Creations added a good number to the game's roster, making it one of the best bike games at the time.
Joe Danger
This title is perhaps one of the most unique ones on this list and is certainly different from all of the rest. Rather than a typical racing sim, Joe Danger is a side-scrolling platform game featuring a motorbike daredevil (the eponymous Joe Danger). Players must do insane stunts and take on time trials in order to score points and complete each level. There was also a sandbox editor, allowing players to come up with their own level creations. It's a game that's endlessly fun to play, and accessible to gamers of all levels. Bikers and non-bikers alike will find plenty to enjoy with this title.
MotorStorm: Apocalypse
The chaos of MotorStorm: Apocalypse is one of the top features of this game. Players can choose from a wide variety of off-road vehicles, including dirt bikes, to take on a wide array of levels and terrains. As you take on the hills, slopes, and obstacles, absolute carnage takes place all around you. There are over 40 tracks to choose from, and each can be impacted by tornadoes, earthquakes, and more as you ride. The bikes in particular are enjoyable in MotorStorm: Apocalypse, giving it a place on our list. Even today, this is a game that's worth checking out.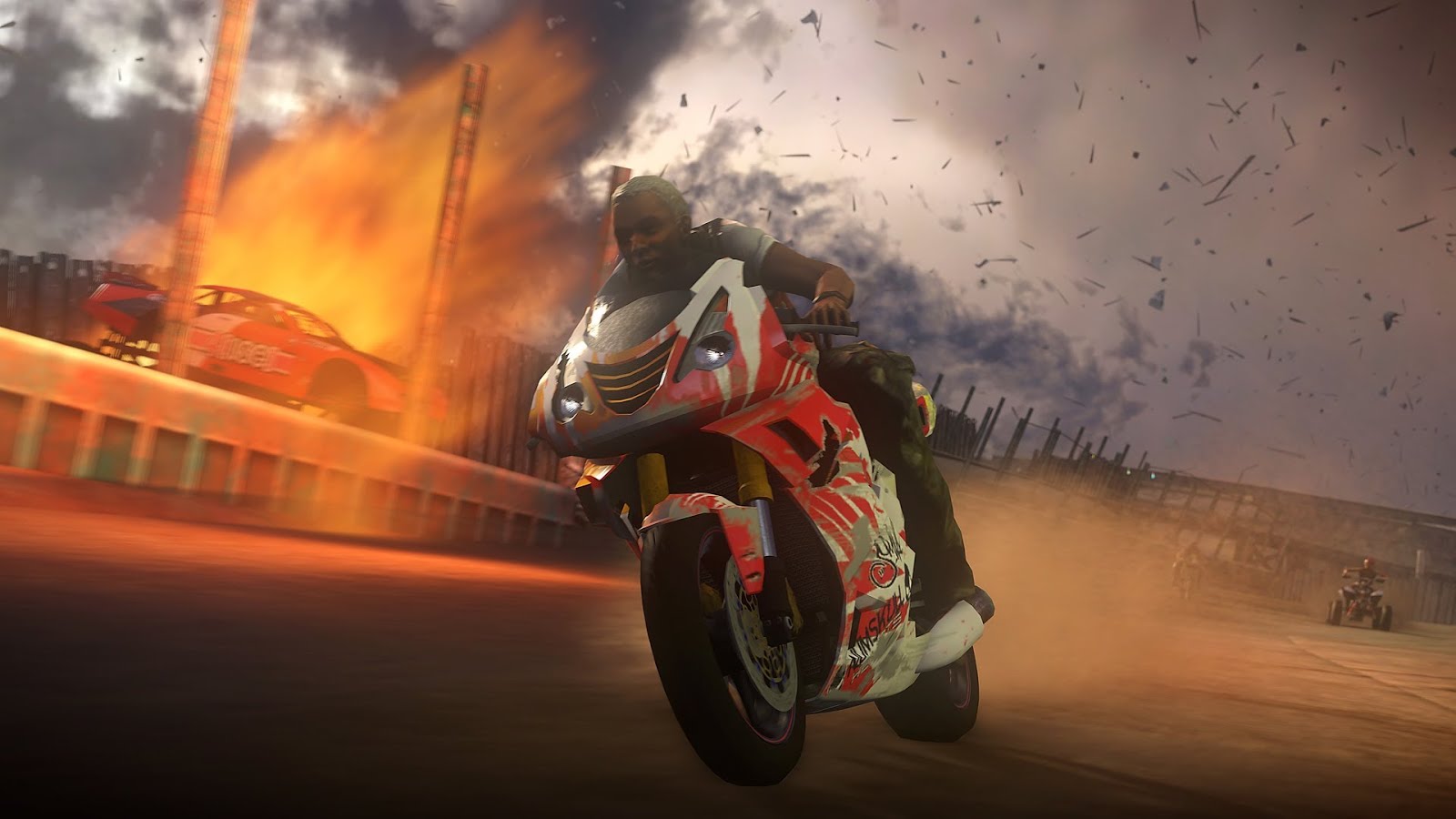 Trials Evolution
The Trials games have long been popular, but it was 2012's Trials Evolution that stands out amongst the bunch. Players are given the chance to take on a variety of challenging obstacle courses, having to rely on precision driving to be successful. The four-way multiplayer is also immensely fun, giving even more depth to a game that has tons of content.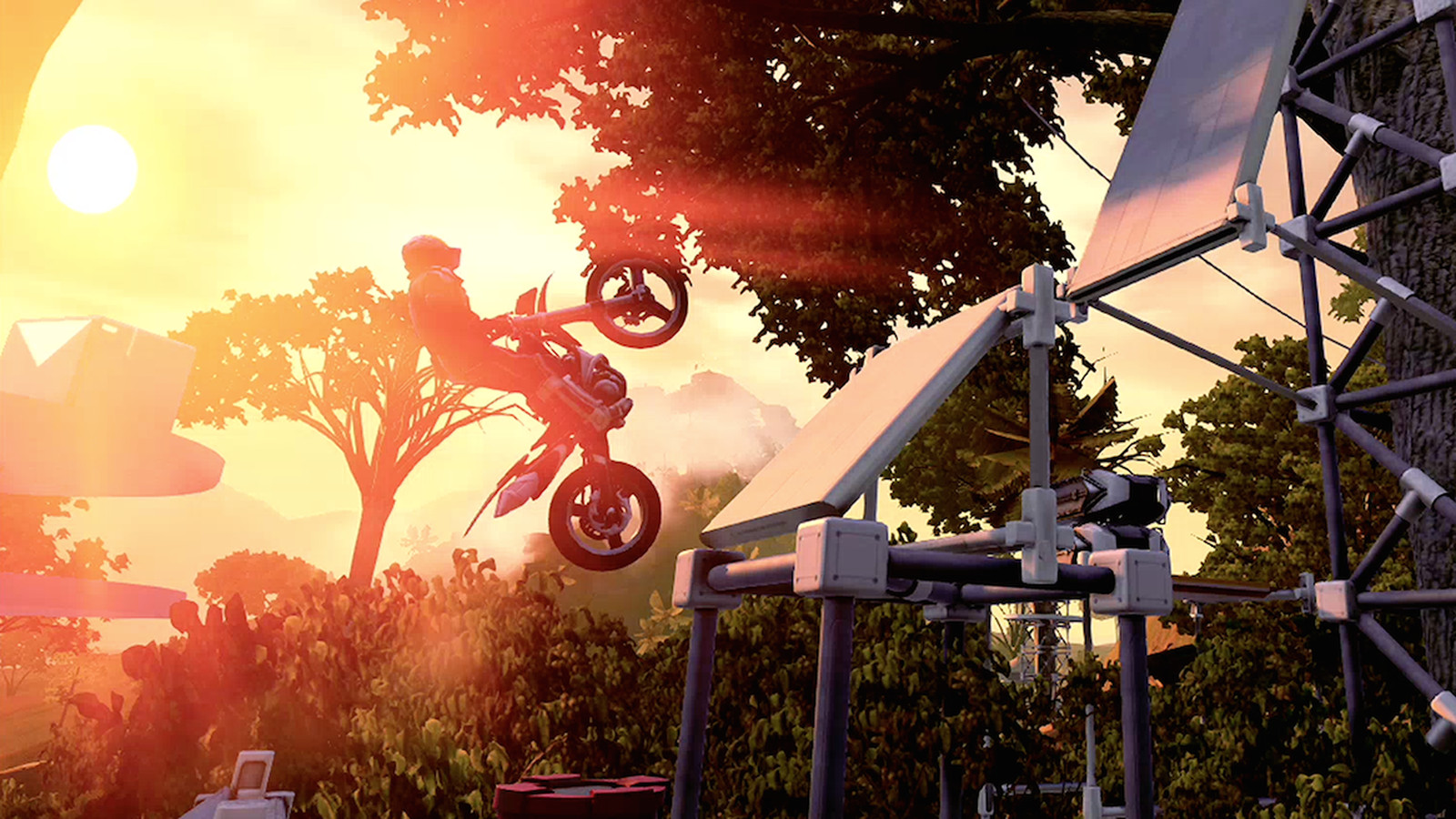 MotoGP 17
Fans of MotoGP will find a lot to enjoy from this series of games. Their attention to detail and faithfulness to the sport makes it a big hit among fans and gamers. The game features all of the main racers and bikes, as well as break-neck racing and realistic physics. The career mode in MotoGP 17 is particularly rewarding, as is the Team Manager mode.
SBK-X: Superbike World Championship
SBK-X: Superbike World Championship is a bike game that has just about everything, no matter what level of gamer you are. There are three main game modes to choose from, each giving a different experience. Arcade is for casual gamers looking for the thrill of the ride without having complex controls to worry about. Simulation mode gives a more hands-on and involved look at how competitive bike racing works. Finally, multiplayer gives you the chance to play with your friends on a level playing field.
Hang On
Last on our list is a truly unique game. Hang On is an arcade racer that grew to popularity in the 80s and 90s. Players would sit astride a replica bike and feel every twist and turn of the track. They'd have to accelerate, brake, lean, and turn their way through each race, giving a level of immersion that was rare at the time. It's an all-time classic from arcade video game history and is more than worthy of a place in this list.