07.03.2019
The Best Online Game Websites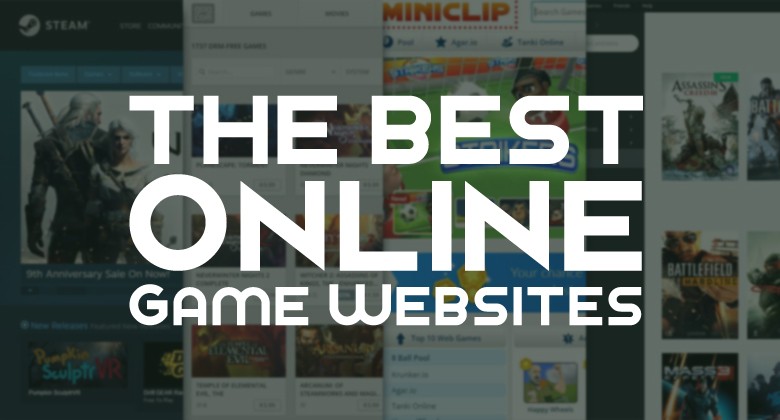 Thanks to high-speed internet connections, more interconnected devices, and an increase in processing power, online games are becoming increasingly popular. The video games industry continues to grow from strength to strength in just about every sector, as eSports, virtual reality, and free-to-play games make headlines.

With such a wide and varied field, it can sometimes be hard to find the games that match your tastes, budget, and free time. Many AAA games take dozens of hours to complete and involve lots of paid DLC. The rise of indie and mobile games has seen microtransactions come to the forefront, not without controversy. So, with such competition and variation, it can sometimes be hard to find the best online game websites. Thankfully, we've compiled a comprehensive list of the best offerings out there to get you started.
The Best Online Game Websites: Storefronts
This is one of the most notable areas in which online gaming have expanded in the last ten years. From humble beginnings, game company stores have gained popularity in recent years, and for good reason. They often give the most comprehensive way to play games online. You can have your entire digital games library at your fingertips, giving you access to your favourite titles, social connections, and more.
These types of online storefronts offer just about everything you need when it comes to playing games: access to free titles, recommendations, reviews, and friends. Below, we've outlined some of the best online game stores available at the moment:
Steam
Steam is considered the original games distribution platform and remains the most popular one at the moment. It initially launched back in 2003 from Valve Corporation in support of the game Half Life 2. It now offers the most comprehensive games service available. You can purchase games, get demos and access games 'in development', connect and match-make with your friends and other gamers, and manage your digital library.
You can find nearly every game imaginable on the Steam Store. Literally hundreds of different publishers, from giant studios to small independent developers, have their content available here. It also features a variety of game streaming and in-home entertainment functions.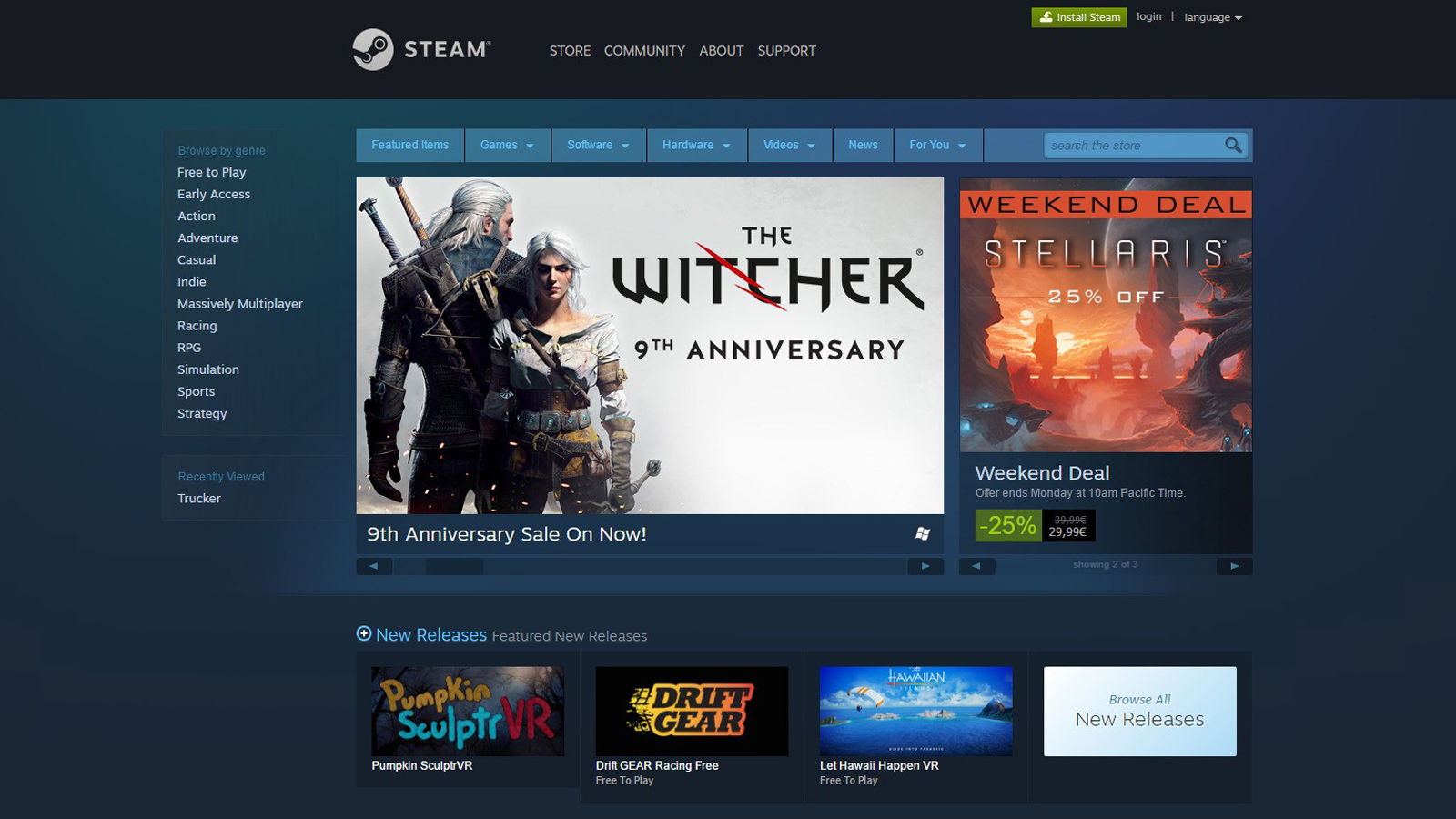 GoG.com
GoG is another name that's been in the games industry for a long time. GoG was originally known as 'good old games' and initially specialised in selling retro games and classics. You could find titles from long-forgotten publishers and install them with no DRM. As the platform has grown in popularity, so has their games offering. You can now find contemporary and classic video games on the GoG store.
GoG.com has a lot to offer gamers. Not only do they occasionally give away free games, but they're also committed to their no-DRM policy. This means that you'll be able to play and access your games no matter what; you won't need a connectivity-based certification.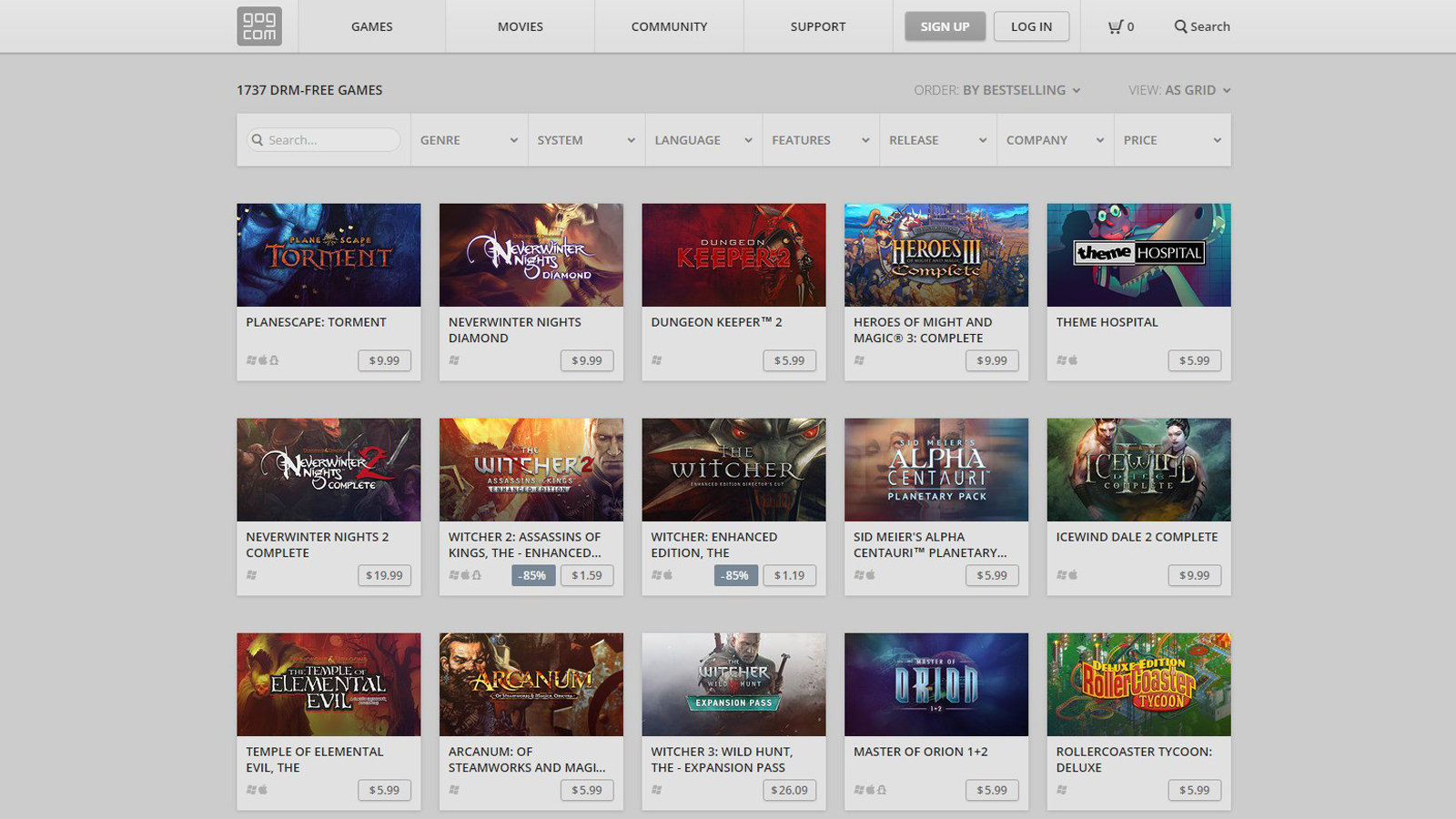 Origin
Origin is the storefront of the often-maligned EA Games. This once plucky games studio is now a commercial behemoth in the gaming world. Their Origin store is an attempt to rival Steam's dominance. They have a premium membership that gives access to free games and lengthy trials (up to 10 hours) of the most popular titles of the moment.
Much like Steam, with EA Origin, you can connect with friends, manage your game library, explore new titles, and read reviews. The platform has come a long way in recent years, though it may not have quite the appeal of Steam or GoG.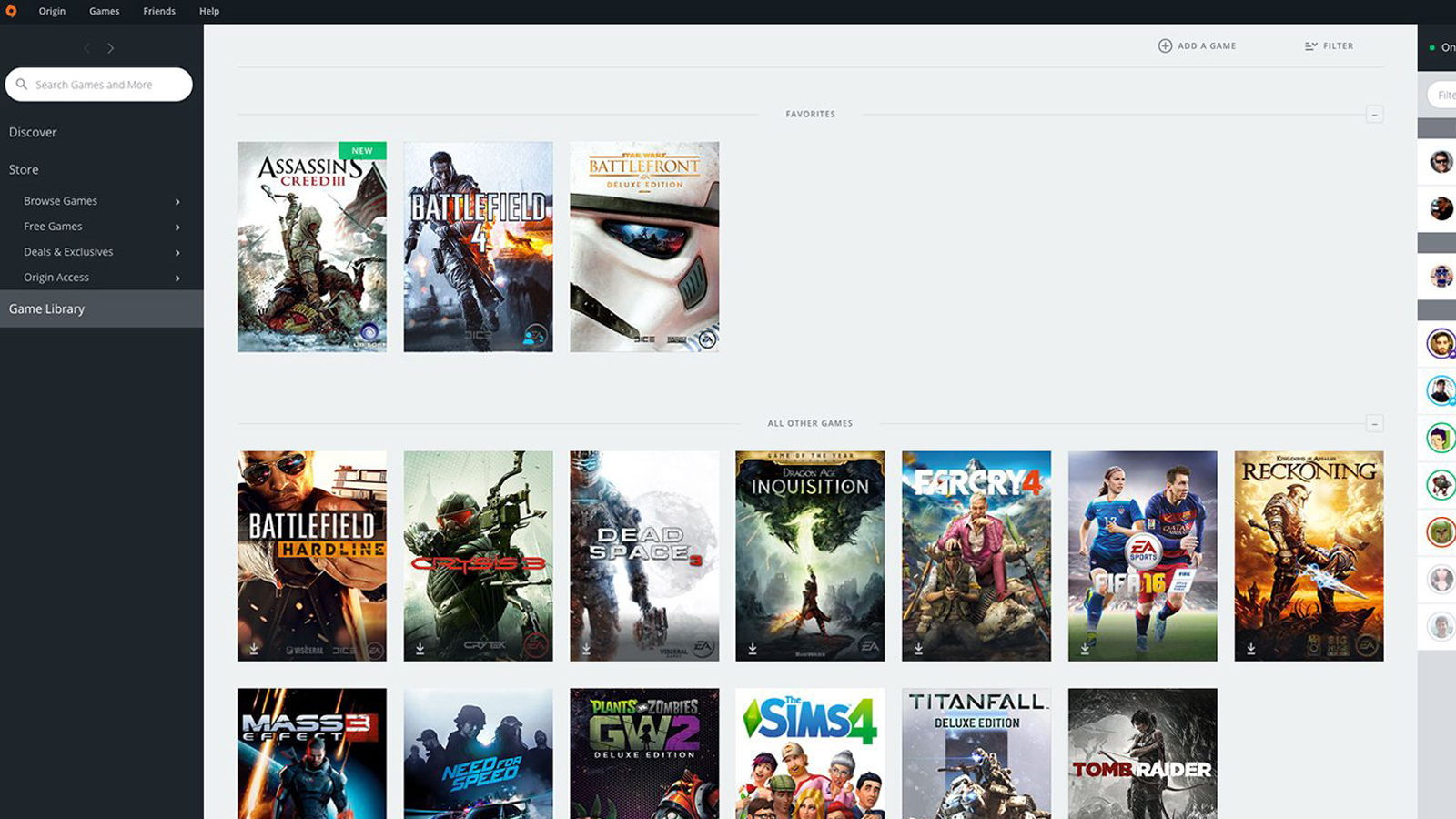 Epic Games
One of the newcomers to the storefront world is Epic Games. They have both an online games website, as well as their launcher. Both allow players to play online games with friends and offer the incentive of free games every so often.
Epic wanted to build on the popularity of their Fortnite game. The title has been a sensation, sweeping the world with its cartoonish charm, exciting gameplay, and array of dance moves. However, the storefront has been criticised for its lack of support and intrusive nature.
Uplay
If you're a fan of Ubisoft games, then the Uplay store is an essential install. Again, it follows the standard formula of other storefronts, giving you access to your games library, the store, and your friends.
Uplay are trying to expand their reach by giving away free beta access to upcoming games, as well as trials and free weekends.
The Best Online Game Websites: Play Online Games
Although the popularity of storefronts is increasing all the time, they often cater only to the most serious of gamers. The chances are you'll have to drop a lot of time and money in order to get the most out of them. If you're more of a casual gamer looking to play online games without the commitment, there are plenty of other sites you can use:
Kongregate
The Kongregate site launched all the way back in 2006 and has grown to host over 110,000 online games, as well as a host of different mobile titles. It's been so successful that in 2010 it was purchased by Gamestop Corporation, and eventually Modern Times Group in 2017. The website is free for everyone and also offers a paid membership option.
You can earn achievements and unlock badges as you play through games on Kongregate, as well as play with other gamers. There are more than eight different categories that you can choose from, including shooting games, racing games, and action games.
Pogo
Another of the internet's 'old guard' of free online game websites is Pogo.com. This service is owned by Electronic Arts and launched in 1999. Although it doesn't have as many games on offer as Kongregate, those they do offer are of a high quality.
There is a free version of the site where players can play a variety of games for free. However, to get the full benefits of everything Pogo offers, you'll want to sign up for a premium membership. Either way, you'll still find popular games such as Clue, Scrabble, Monopoly, and Mahjong on this website.
Miniclip
Those who remember the early days of online game websites will know the name Miniclip. They launched their service in 2001 and have continued to grow their catalogue ever since. They are now the world's largest privately owned online gaming website.
The website has changed significantly over the years and is now a well-oiled machine. You can sign up for an account to win exclusive prizes, or simply enjoy some of the new and classic games that are available.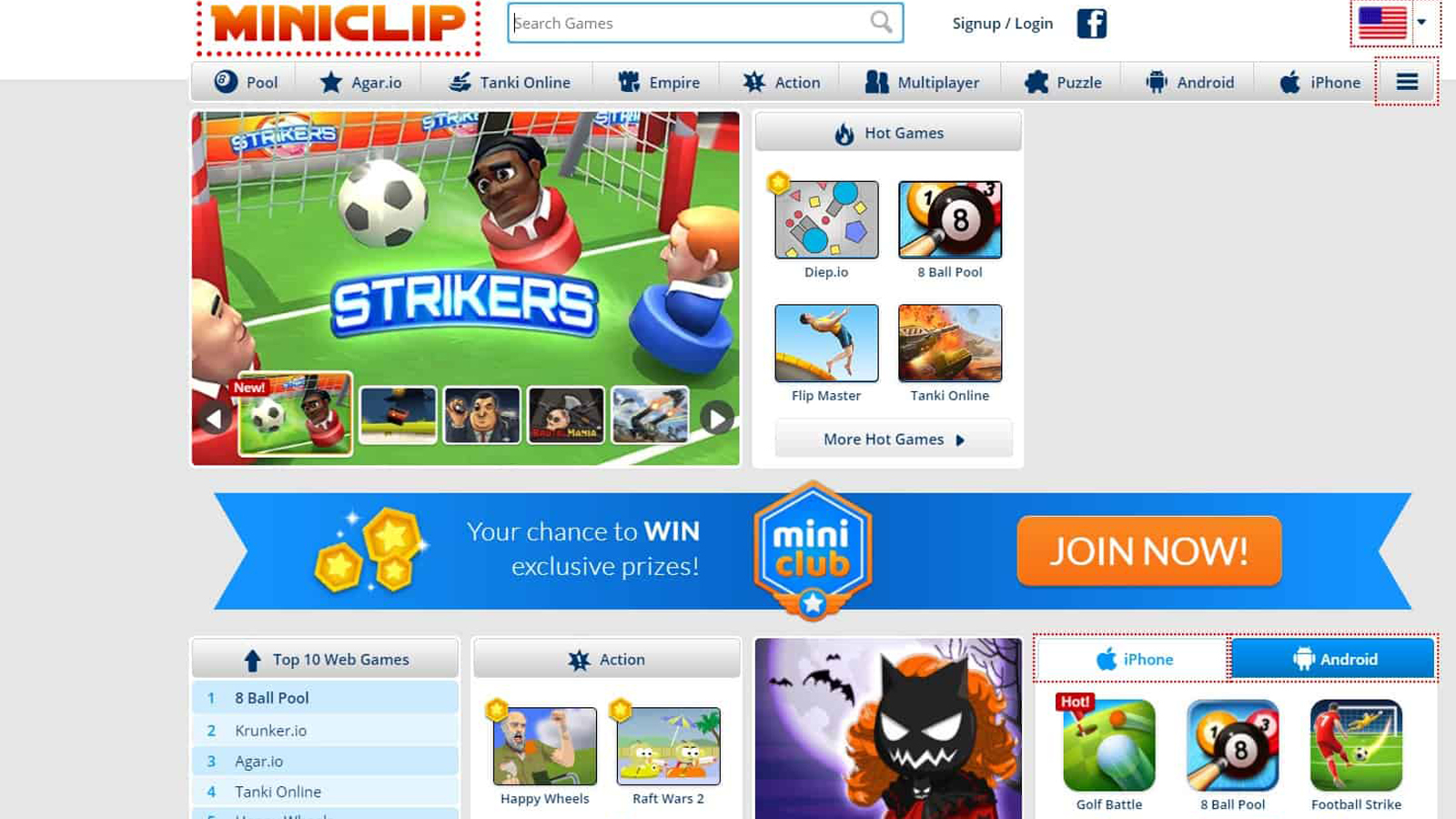 FOG
FOG (Free Online Games) is one of the most popular online game websites available today. It provides some of the highest quality games for free. There are literally thousands of titles on offer, across many different genres. If you like to play online games, this is one of the best options out there right now.
Whether you're looking for games for kids or for a more mature audience, there are lots on offer at FOG. You can also sign up for an account to save all your favourite titles.
The Best Online Game Websites: Other Resources
In this final section, we look at some of the other popular websites you can check to play online games:
The Humble Store
If you like indie games and giving to charity, this is a website worth checking out. You can often pay very little for a bundle of excellent games, and the proceeds go towards charitable foundations. There's a subscription service, as well as plenty of standalone bundles.
Desura
This community-driven site specialises in providing mods and add-ons for games. It's a really useful way to find additional content to games you already own. You can see how other players have rated the titles and contribute your own opinion.
Final Thoughts
In this post, we've looked at a broad variety of resources for finding great online game websites. From big-name storefronts to smaller, independent websites, there are many ways that you can play online games. Explore some of the ones that appeal most to you today, and don't forget to leave some feedback.