13.11.2020
The Lowdown on MovieStarPlanet VIP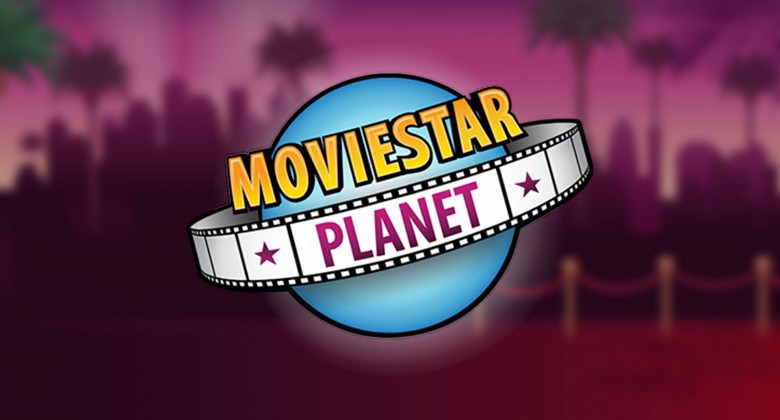 MovieStarPlanet is an online game combining elements of social media, creativity, and competition in the sphere of the world of movies. Fame, fortune, and friends are the name of this game, and you can create movies, design clothes, look after pets, and a whole lot more besides. Life is never boring on MovieStarPlanet – it's all about playing, being social and developing, and showing off your creative skills. While you are able to enjoy the game for free, there are also options to become a VIP. We give you the lowdown on MovieStarPlanet VIP.

MovieStarPlanet VIP
A VIP membership in MovieStarPlanet has lots of different benefits. There isn't just one type of VIP membership, however! You can choose between Normal VIP, Elite VIP, or Star VIP, and you can also choose your package for each of these. This dictates how long your membership will be active. You have a choice between 1 week, 1 month, 3 months, or a year. So, lots of different variations to choose from! You are able to upgrade to any VIP tier at any time – you just need to pay the difference.
VIP benefits
Is MovieStarPlanet VIP for you? Let's go through some of the benefits that you can access with a VIP ticket. Remember – each different tier offers up a different set of benefits. The higher the tier, the more benefits you get!
Main benefits
You have the ability to purchase top-up packs if your VIP membership has eight or more days before expiration
You can access the VIP piggy bank
The VIP wheel of fortune can be spun daily
Eight movie stars can be added to a movie
Nine photos can be submitted a day
Your pet can go to the pet hotel for four weeks
Fifty copies of your design can be sold at any one time
You can add thirty movie stars to an Artbook
The text you use in messages, posts, and comments can be colored
You have access to VIP-only smilies
You can create a club (which you can still own even after your VIP membership expires
Exclusive items, like accessories, shoes, furniture, hairstyles, tops (for males) or dresses (for females), along with a Boonie or Bonster, come with each tier of VIP membership
All VIP items in the clothing shop, item shop, animations shop, backgrounds shop, music shop, pets shop, and beauty clinic are available to purchase
The VIP club chat room and forum category can be accessed
VIP patterns and designs are unlocked in the design studio
All the shapes and stickers used in artbooks, bio pages, and clubs
All games in the arcade can be played
If you are level 6 or below, you will have the ability to gift, trade, and post in the forums
With every Award you claim, you will get a sticker
You will no longer see adverts before movies
What does it all mean?
So as you can see, there are quite a few different benefits to becoming a VIP member in MovieStarPlanet! There are different ways you can obtain VIP status. Direct purchase and VIP gift certificate are two of the most common. But you can also enter into the weekly competition or other competitions hosted by MovieStarPlanet. One other way of getting VIP membership is by gaining a VIP ticket from a VIP user. So how do you get a VIP ticket on MovieStarPlanet?
VIP Ticket on MovieStarPlanet
Getting VIP membership on MovieStarPlanet has its benefits for sure, but some people may not want to spend too much money on a VIP membership. So how to get a VIP ticket on MovieStarPlanet? First of all, a VIP ticket on MovieStarPlanet is only obtainable if someone purchases a year-long Star VIP. The movie star who purchases the year-long Star VIP is given a Normal VIP ticket for a week, which they can then give to another player as a gift, giving them a free, one week VIP membership.
A word of warning, though – be careful about who might be offering you a VIP ticket on MovieStarPlanet. There have been a few stories about people who have been scammed by players offering a VIP ticket. If you are contacted by someone offering you a VIP ticket on MovieStarPlanet, don't give them your username or personal details – they don't need these to gift you the VIP ticket; they just need to be friends with you in the game!
Final thoughts
So that's the lowdown on MovieStarPlanet VIP. There are absolutely loads of benefits to signing up for VIP membership, and you can even save some money by getting a friend to give you a VIP ticket on MovieStarPlanet. As we said earlier, it's possible to play MovieStarPlanet without a VIP membership, but there are all sorts of great benefits available to you if you do decide to go VIP.