06.11.2020
What is MovieStarPlanet?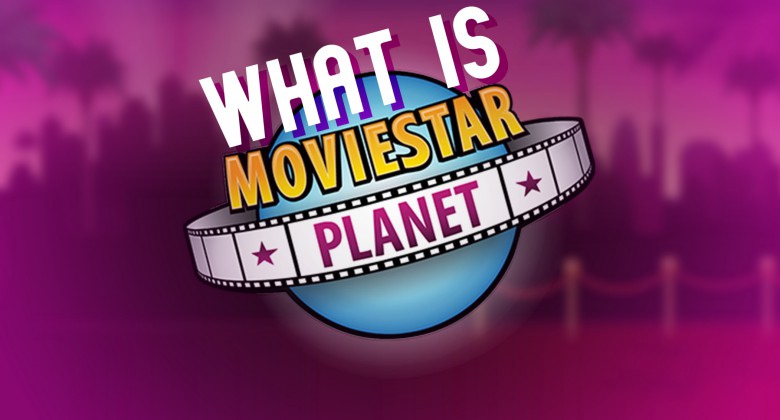 All of us look for fame, fortune, and friends, right? Well, maybe not all of us. Still, though, if you wanted to have some level of fame, a virtual fortune, and connect with real friends, then look no further than MovieStarPlanet. MovieStarPlanet is a safe, creative, and social online 'playground,' set in the wonderful world of movies and Hollywood. A combination of a social network and a game, MovieStarPlanet is an app that uses an online platform set in the wonderful world of movies. You create a Movie Star, and go through the game by making your own movies, creating ArtBooks, taking photos, designing clothes, and all sorts of other creative and exciting activities. You can share all these creations with your friends, or make new ones along the way. With innovative chatrooms, a YouTube link-up that means you can watch and share videos, and all sorts of different games you can play, MovieStarPlanet has it all.

An Introduction to MovieStarPlanet
When you sign up to MovieStarPlanet, you have to create your own Movie Star. As you continue through the game and get to grips with everything, you can even start to design new clothes for your avatar to show off your creativity to your friends. You then go on to design and decorate your own bedroom. Then, what you wish to do is up to you! You can head out to some chatrooms to connect with other players and friends – the chatrooms are really carefully designed and fun to chat in too. You can then go off with your new friends to play games on the app, competing with each other, or working together. There's a score table to get to the top of, so you can achieve fame by hitting the big time there if you like. But the biggest part of MovieStarPlanet is, of course, the movies.
Fame
Fame is one of the key elements of MovieStarPlanet. It's how you level up effectively. When you first start in the game, you are at level 0, and then try and work your way up the ranks to level 100. For every level you move up, you get a different title too. There are lots of different ways you can earn fame and level up. You can create movies (more on that later), decorate your room, take care of your pet, give and receive autographs or get 'Love Its' on your looks and photos. Make sure you go and play the game in different areas to see what brings you the most fame!
Fortune
No movie is complete without its audience, and to see your movies, the audience has to pay. StarCoins are the currency people use, and whenever another user watches your movie, you earn StarCoins – just like the real movies really! StarCoins can be used to buy all sorts of things – costumes and backdrops for your next movie, animations, and lots more. The more StarCoins you earn, the more things you can get for your next movie, the better your movie will be, the more people will watch, the more StarCoins you earn – it's a bit of a cycle! The classic cycle of fame, fortune, and friends, just like in Hollywood for real.
Friends
MovieStarPlanet is the most fun when enjoyed with friends. Connecting with your friends, or even making new ones, can make your MovieStarPlanet experience so much fun. In the game, you can not only be friends with someone, but you can make them your Best Friend – and, if there are sparks flying between you, you can even take it to the next level and ask them to be your boyfriend or girlfriend. Maybe as a couple, you could be the next MovieStarPlanet power couple, making films together?
Movies
The biggest and best part of MovieStarPlanet, and undoubtedly the way to achieve fame, fortune, and friends, is through creating your own movies. If you create some really popular movies starring your avatar, and maybe even showcasing some of your clothing designs, then you can earn the all-important StarCoins. You also earn more Fame too, and the more Fame you have, the more users might watch your films, the more StarCoins you will earn. Again, a bit like the actual movie world!
Pets
Another great part of the game is the pets. You can choose and look after pets, or 'Boonies' and 'Bonsters' as they are known in the game, which require a fair bit of looking after (again, just like an actual pet!), but are really fun to take care of – and super cute too! Perhaps your pet will even become a superstar like you, starring in your films and being the envy of all your friends?
Final thoughts
That's an introduction to what MovieStarPlanet is. At the end of the day, it is a bit like the actual movie industry – full of fame, fortune, and friends. Of course, the best way to see what MovieStarPlanet is like is to log on and give it a go – so what are you waiting for?!