02.01.2018
10 Days Under the Sea
Introduction
"10 Days Under the Sea" is another hidden object game on the Bigfish catalog. You are playing as Diana in a quest to release your sister's (Cassie) spirit locked in a magical compass by an evil magician. Now you need to find its pieces to restore your sister to her original state. From the name of the protagonist and the similar interface style as "10 Days to Save the World" I presume both games are made by the same developers. I found this one more interesting, even if it's a little older. There are even collectibles which give me a plus reason to play the game. I'm the colectioner gamer type and love to 100% games that are worth to. Again, we play as the female version of Indiana Jones, but this time she isn't accompanied by anyone. The other had much more interesting mini-games and all things you were collecting were used in some way.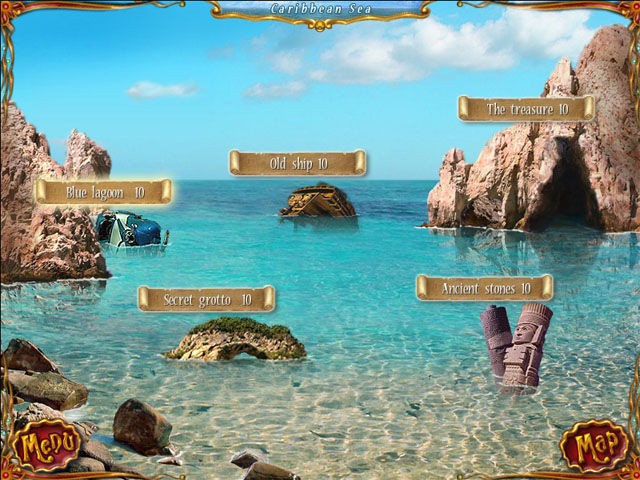 PROs
- Nice-looking dialogue screens artwork; looks like a nice colored pencil style.
- Possibility of replaying dialogues scenes and the whole story.
- There are hidden treasures in every level. That gives you a bonus to make the search for objects easier.
- You can't click as much as you want without being penalized. You have a limited time for every level and at too many wrong clicks it decreases.
- Interesting decision making system. In each location you get more sub-locations that you can choose from in any order. You have also a counter for each of them to see how many objects you still have to find.
- You get dynamic hints: now and then a fish passes by and you can click on him for a free hint.
- You can collect fish photos in an album.
CONs
- Stretched text font that is hard to read.
- No resolution option.
- The idea of the fish hint is good but they also added.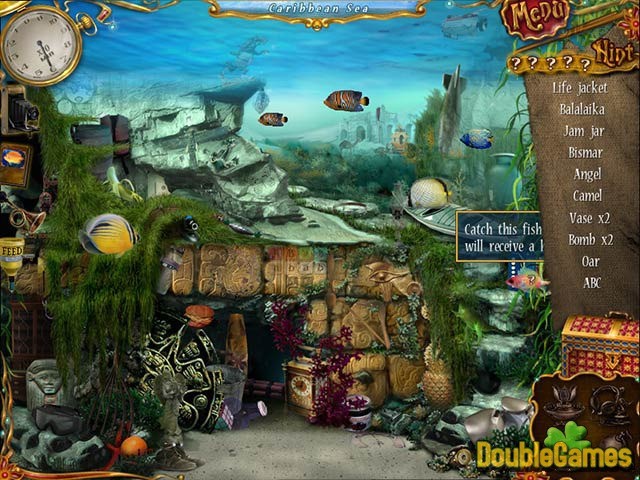 Opinions
I love the way this game saves your progress. You don't need to play the level over again because it saves your found objects. There was also a timer but it's more for don't be AFK and don't miss instead of hurrying you up. I really find this game challenging and some things are too hidden. At some points I'll just spam 2-3 clicks and then wait 2 seconds and repeat. Also, those items were totally random and you had no reason to pick them up. I appreciated those puzzle mini-games at the end of the locations. Per total this game was better designed than "10 Days to Save the World" but it the second one was much more interesting. I really wanted some cooler soundtracks and mostly some voice acting. I think they added the fish and the photo album just to make you forget about the randomness of the objects you needed to collect. I'm still searching for that game that will make my brain work harder and not just the visual part.