06.07.2017
One of the best games I have ever encountered
Firstly I'd like to introduce myself, Hello to whomever is reading this. I am a PC enthusiast and well experienced gamer and have played games on a variety of platforms ever since I was but a boy. I have always had a passion for gaming and it has helped me through some very hard times in my life.

Over the countless years and endless hours I have played games, very few stand out from the hundreds that I have played and leave the player feeling as if they have just undergone a narrative and have evolved as a person. This game is among those few.

ARK:Survival evolved is an early access action/adventure/survival game currently available on steam
Do not be mislead by the title "early access" this is a complete game but is constantly being refined and updated much alike Minecraft but has not been officially released. The game is currently rated 6/10 on steam but deserves much higher however the rating is likely to increase when the game is actually released (8th August 2017).

This game is considered high end but can be played on most reasonable computers, I personally play it on Ultra on my triple monitor self built gaming pc and it runs exquisitely.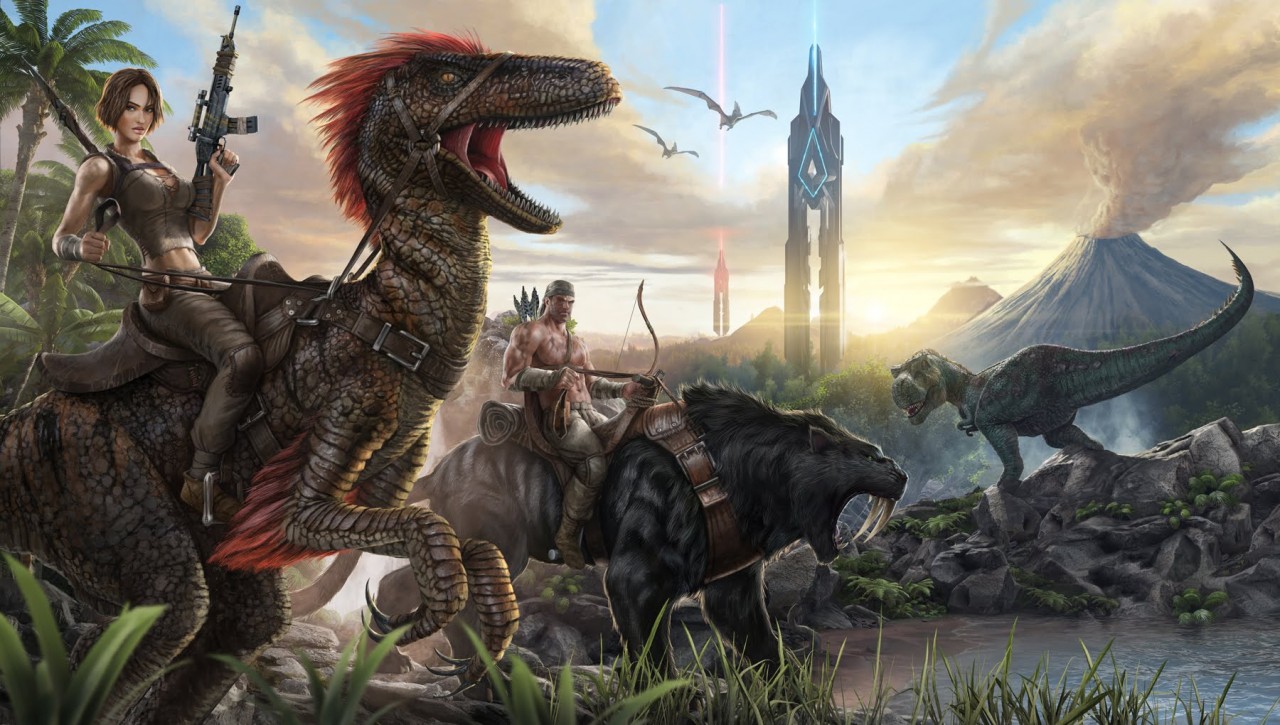 The game was made largely popular on youtube by PewDiePie and will hopefully continue to grow in popularity. Whether you love dinosaurs, survival games or just want to feel like you're experiencing Jurassic Park as a game then this game will fulfil all of your
dinosaur-survival game related fantasies. The game has stunning graphics and an amazing community behind it.

The game is currently in development by Studio Wildcard in collaboration with Instinct Games, Efecto Studios, and Virtual Basement. As far as I know Studio Wildcard doesn't have any other games under their belt but that is no reason to turn away from this incredible game. The game also runs on Unreal engine 4 which is a proven and acclaimed game engine.

When you first begin you will have a choice of a spawn area each with separate difficulties which you are able to access regardless of your decision. You will spawn without clothes and without resources and will have to obtain each of these by harvesting and mining. As you're level increases you will be able to do alot more e.g taming dino's and buidling better equipment. Though they may seem confronting at first the in game mechanics and game knowledge will come very quickly and you will become a better player, even good enough to play competitively on the ARK: Survival of the fittest servers which are basically servers which host online play of ARK against others in a Hunger Games style of battle.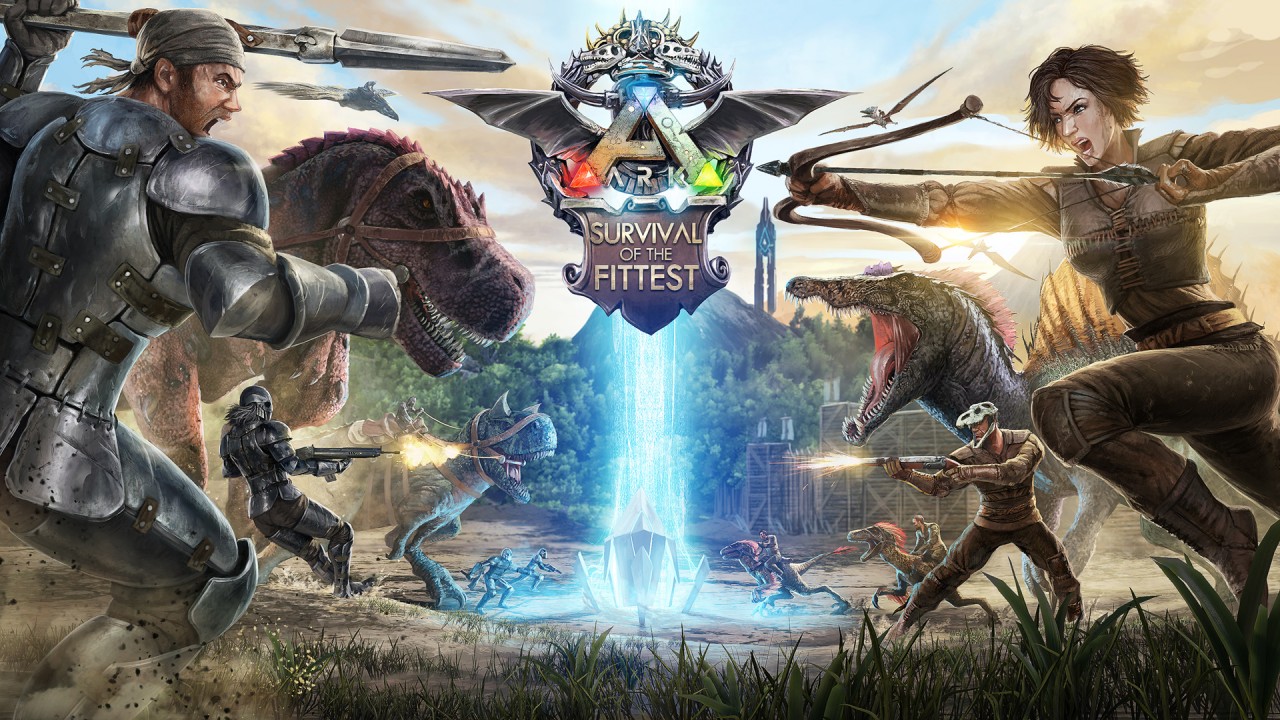 Overall the game is a unique experience worth experiencing and can never be replaced. The game is on the forefront of technology and is leading the way toward a higher level of gaming with a more immersive feel and a stronger connection to our characters.

Running on Unreal engine 4 the game is set to be VR compatible but may not be rereleased for VR playability. The stunning visuals in combination with the insatiable desire to progress as a character creates a game which defies expectations and is on its way up and still rising.
I hate to end on a bad note but sometimes the game can be minutely buggy hence why it is still early access, these bugs are quickly acted upon and are mostly unnoticeable and will never interfere with the gameplay.

Verdict: 8.5/10 (Personal opinion)
Sentence - "Dr Grant, I think you should take a look at this"