07.06.2021
Around the world with hello kitty and friends 3ds review
Hello is a very recognisable and beloved brand especially for young girls. Their mascot being a cat/human hybrid with a gang of anthropomorphic friends all cutely designed and having a simple but sweet and soft design. This brand is especially loved in areas where they have whole establishments dedicated to the brand and it's mascot. Thank to their popularity they also produce a large amount of merchandise. Anything from yearly annuals to cosmetic and clothing it will have this cats face or her friends face on it. This has also lead the brand to secure many brand deals with other cooperation's from skincare brand the crème shop to bigger brands such as Zumba. Back to the game at hand it is a game centred around travelling the world. The game is in traditional hello kitty style very saturated especially in the colour pink and also very easy to use. It is able to be complicated enough to engage a child but not to the point of requiring help from adults to figure the game out.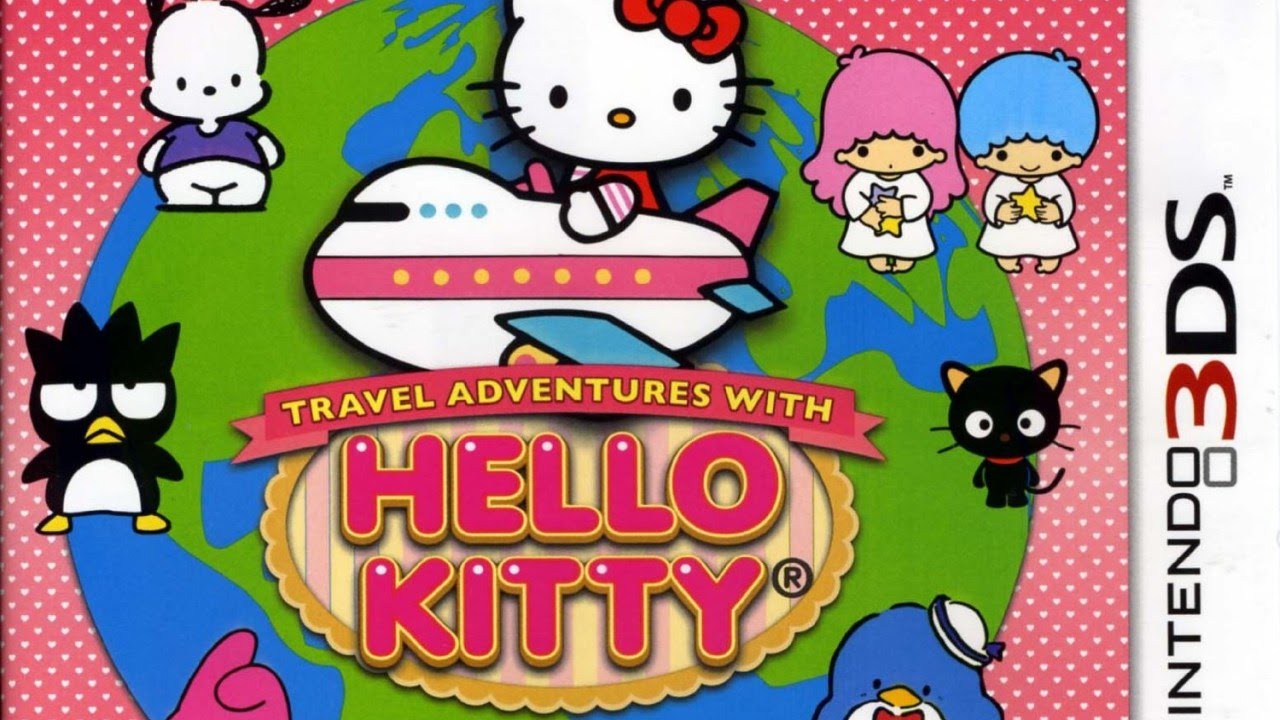 The game also focuses on the cultures and their customs even if it is stereotypical somewhat. One other thing to note about the game is it is available in 5 languages so many around the globe can play. The counties you are able to visit is: England, Kenya, America, Japan, Brazil and France, however you can learn more about other nations and their customs in the shopping area and complete puzzles of the country's shape. As for the games there are 4 in each main country adding to a total of 24 main minigames each having a easy and hard setting. In japan they show their festivals with minigames centred around candyfloss, ring toss and ball scooping. For America they feature a dinner with minigames such as making mashed potatoes, brining food to the table and placing food on a plate. For Brittan they have minigames based around a tea party with minigames such as sharing the tea and cakes, making tea and baking. France is of course based around a fashion boutique, brazil is based on samba and finally Kenya on the wilderness.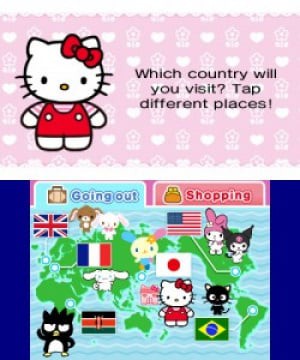 Overall while on the stereotypical side it is a effective and interactive way to get a child to learn without realising they are learning. If you cannot afford a holiday to travel to these nations this is a good way to get the child to learn about a culture that is foreign to them and maybe even earn a appreciation for it. They also have different outfits based on what would be traditionally worn in that nations respectively. This again really allows for culture appreciation. In a age where so many races and nations of people are divided this game allows for childhood innocence to just view all the cultures in a positive light and discover what is commonplace for that nation. Overall the game is very cute and soft on the senses in a way that would make any child feel relaxed yet ready to play the game. If you are a adult looking for a game that mixes both education and fun in a way a child would be invested in this game would be a very ideal gift for them as it is enjoyable and I would highly recommend for any younger children who have a thirst for knowledge, a curious mind or just enjoy cute cats.