31.08.2020
How to get 300.000+ GTAV$ in 90 minutes or more!
In this guide I will explain how to get 300.000 GTAV$ in just 90 minutes or more, well let's begin! You will need to do all three steps to get 300.000 GTAV$, let's begin with step number one:
1. Step: Time Trials - You have two time trials in Los Santos and Blaine County every week, time trials reset every week on Thursday. There are two types of time trials, there is a time trial for RC cars (RC Bandito costs about 1.5 million GTAV$, or you can get it for a lot cheaper if you wait for sales.) and there is a time trial for your vehicles. By doing this easy time trials you will be able to get 100.000 GTAV$ from the RC time trial and 100.000 GTAV$ from the regular vehicle time trial. So you will be able to get 200.000 GTAV$ in just 5 minutes! But it's not always that easy to complete time trials even with the fastest car, so sometimes you will need to find the best shortcut to use in the race to get the money and complete the time trial. Or sometimes you won't be able to get those 100.000 GTAV$ because the time trial is too hard or even impossible. So in this step, you will need a decent car, if you bought GTA V premium edition you can use your Grotti Turismo R. But if you don't have any kind of expensive vehicle that has good speed and cornering abilities I can recommend you few cheap cars (under 500.000 GTAV$) but great for these kinds of races. So the first vehicle is Pegassi Bati 801RR 18.000.00 GTAV$, Batti is a motorcycle that has decent speed and decent cornering abilities, it's also great for climbing the mountains easily and it doesn't need much money for upgrades like engine turbo and transmission, etc... Batti is good if you hold your LCTRL button and get the bike to do the wheelie because it increases speed by 10 mph. The second vehicle is Pegassi Toros, it's an amazing and the fastest SUV 500.000 GTAV$ and it costs a bit more but it's worth it, believe me! Peggasi Toros has excellent top speed and acceleration. But after completing two time trials you will earn 200.000 GTAV$ easily!

Now let's go to the second step!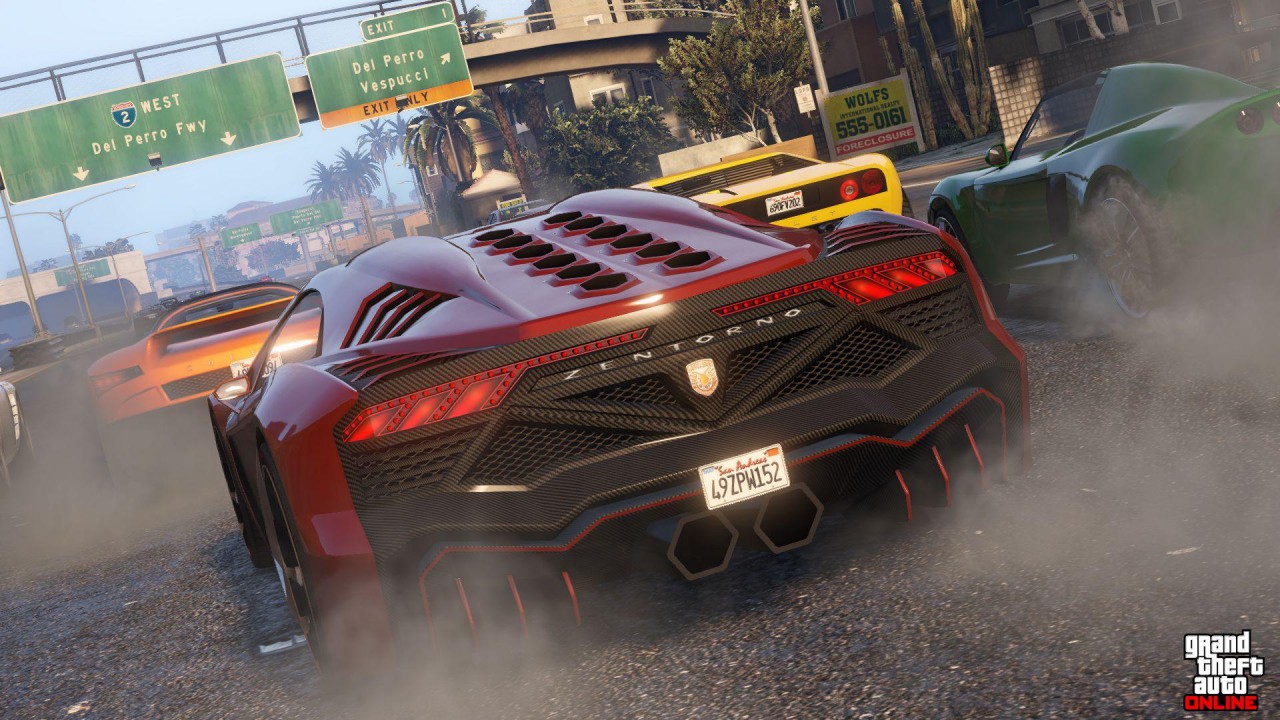 2. Step: Double GTAV$ and RP on special missions - Now this method of earning money fast is a little bit different from the first one, but don't worry it's not as hard. So every week (on Thursday), some missions or races will reward you double money or even triple! Races are very hard to beat sometimes due to the players trying to hit you with their car and take your lead but the other missions are quite amazing for grinding some GTAV money. In this step I will list races and missions in two different steps:
- Races: Races are an amazing way of earning money and spending your free time! If you finish first in a race that can race 16 people and in your session, all 16 people are playing you could get 89.000 GTAV$ if you win first. But if you finish second, then you will get about 40.000 GTAV$ and if you finish third you will get like 9.000 GTAV$ and if you finish the top 13 you will get nothing but like 3.000 or 2.000 GTAV$. I'd recommend you to do those races with your friends so they can help you make some money. Premium races are great to do you'll need to pay 25.000 GTAV$ if you want to participate in the races, by winning you can get like 120.000 GTAV$ easily, but they're not my type so I will stick with regular double money and RP races.

- Missions: So the double missions in GTA V Online are my favorite way of earning easy money! So all you need to do is to see which mission is double money and RP then select it and play, simple as that! But if you want to launch a mission yourself then you will need to do this:
After joining in GTA V Online click ESC (key for menu) then go ONLINE tab and select ONLINE JOBS, select which job you want (like missions, races, etc...), and play!
Some missions can be started with 1-4 players which is awesome! If you want to play the missions alone then you will get a lot less money than doing it with four players. Four players are the best choice and hard difficulty so you can get like 40.000 GTAV$ per mission which usually takes about 7-8 minutes to complete. Sometimes players would wait an additional 5 minutes after completing the mission so they can get that 7.000 GTAV$ bonus.
- So let's go to the third step which is a bit different than this one.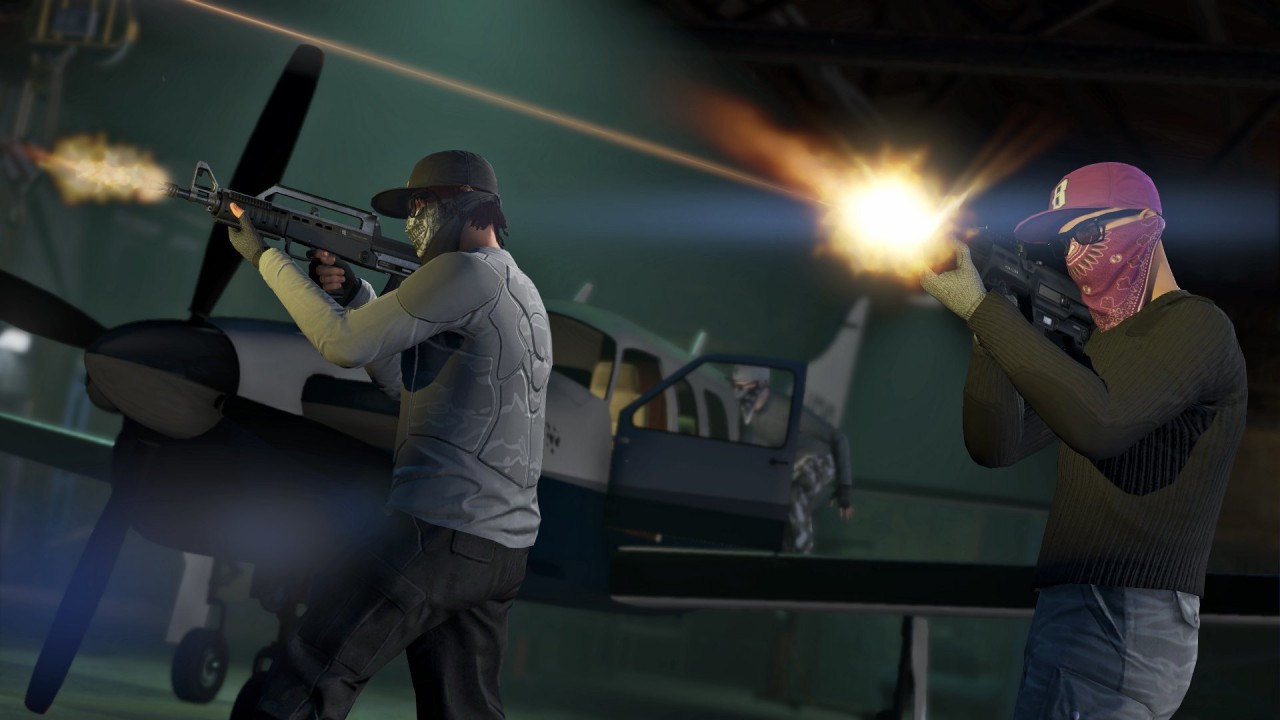 3. Step: Mc Businesses - A great way of earning a lot of money by just supplying the business and playing in the GTA V Online session. This is an amazing way of earning money by just doing nothing but re-supplying and then playing in session until your supplies turn into the final product. There are currently five of the business to choose from, and also you can buy them in four different amazing locations! Those businesses are Document Forgeries, Counterfeit Cash, Weed, Meth, and Cocaine. The best location to chose for these businesses are the ones which are in the middle of the map, in the center of Blaine County. The fastest way of supplying the businesses is to invite some friends in your session, or by just inviting random people who are willing to help you. After you get the full product in your business, then you are ready to go and sell the product. Selling the product - This is a very hard thing to do if you are doing this solo, I would recommend some friends or random people to help you with selling your product. When selling your product there are several different sell-missions in the business, for example: Driving the Trash trucks which can be annoying because they are very slow and not good at handling, plus you have to sell four of them and you only have 30 minutes (the mission isn't hard but boring, it will be hard if you try to sell the product in this kind of mission alone so I would recommend to invite someone and help you). After you sell your product from your business, then you will receive a phone call and you will receive your payment too (which can be worth 450.000+ GTAV$). After selling your product you are all done and ready to spend it on some nice cars and properties B)!
[/list]
- I hope that this article helped you!