19.09.2017
Complete Guide to Level 18 on Dragon's Awaken (Quickest Way, about 1-2 hours, browser game)
Hello again! I'm back again with one of these browser game guides for Bananatic but unlike my other guides this game has less "going on" if you will when it comes to preparing for the Bananatic quests. This time I'll also go a little bit into detail on how to succeed in getting browser games to register on Bananatic so you can start your quests and remember to be patient! Sometimes quests will unlock within a day like this game, sometimes they have problems like I'm having with Gods Origin Online and others have the same problem too. The thing that gets the best results for me is to open your email account on Google Chrome in one tab, log into Bananatic in another tab, and then Register for the game in the Bananatic tab. You should get a quick referral link and then you should register for the game and log-in and do the first quest etc. This is just the most useful way I've found since Firefox doesn't seem to like Flash/browser games very much.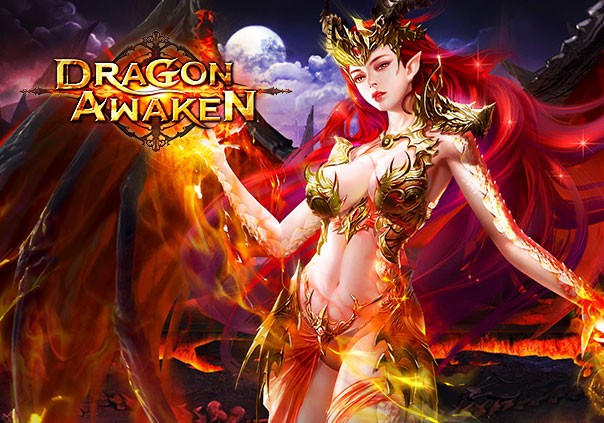 And on to the guide! Dragon's Awaken is a turn-based browser game that has auto-pathfinding for you on the right side of the screen (yellow text, the underlined link at the end of the quest is your objective). Simply follow the quests that come up and the prompts on the screen and you should level up quickly. You'll have to do your attacks manually while in battle at first so you'll have to click or press 1,2,3 etc. on the skill you want to use. This changes at level 9 when you can use the Auto button in the lower right part of the screen next to your skill bar. The quests for this game are fairly straightforward, they are level 3 for registering, level 10, level 16, and level 18. To show off your level best for screenshots it's best that you go to Bag (your equipment/inventory) in the lower right part of your screen.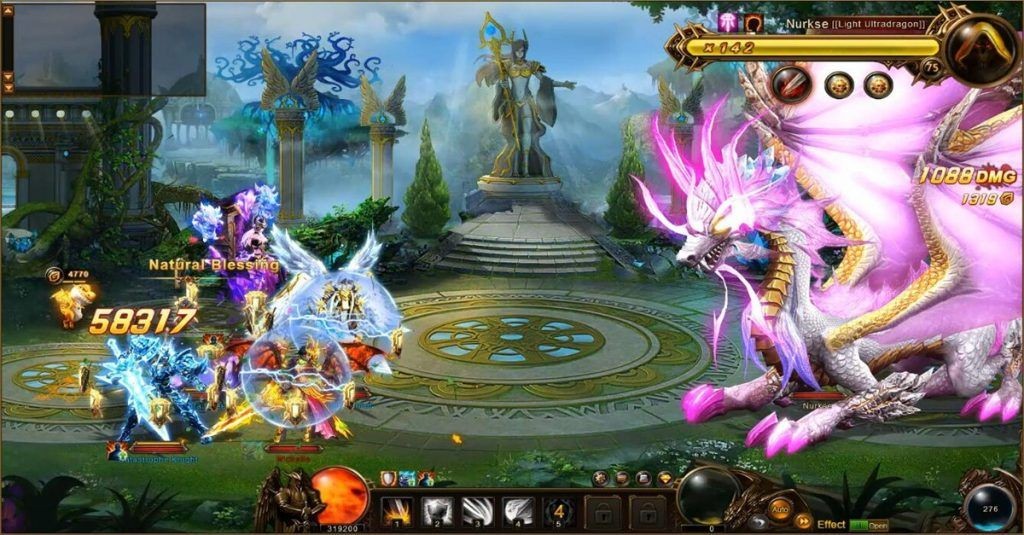 And that's about it! The game itself is pretty fun, there's not many turn-based browser games I can think of that are this detailed and entertaining. The story is kinda cliche but funny and I'm sure as you level the game would get progressively more challenging and fun to the point where you'd come across some big bosses (also be careful in the dungeons about not going too far, those higher levels will level you and your party). Along the way in the game you'll get partners that'll help you in battle so be sure to add them to your party with the Hero tab (I believe, it might be Friends) and even dragons (hence the name Dragon's Awaken)! Be sure to upgrade your Dragon and friends when you can! New equipment you find along the way that are better than your old equipment will pop up in a window on the bottom right and you can click "Equip Now" to upgrade your gear. BR is your Battle Rating and your level/upgrades/armours/weapons effect how high is but that is for the sake of playing the game farther into its end-game and not for the sake of this website. I hope you have fun with the game and thank you for reading my guide!