27.05.2020
Roblox - Mad City GUIDE
A little bit about "MAD CITY"
Roblox is a site or a game where there are many games options inside it created by Roblox users or a group of users just like us. One of those game options is "MAD CITY". As I said that these games are created by users or group of users just like us, similarly Mad City is created by a group of users and their group is called "Schwifty Studios" . Now we would know more about MAD CITY.
Also you would know that what I think on the topic -- "MAD CITY copied JAIL BREAK".
I hope u enjoy My article

My Opinion On "MAD CITY" and "JAILBREAK"
I know mostly every Roblox Player has once experienced about Mad City and they refer to it as a copy of "Jailbreak" well that's what I used to think before attending the "Live events of Mad city" and their brand new REVAMPED MAP. Well in my opinion Mad City is based on the same idea of Jailbreak . I wouldn't that it copied them . I would rather say that its a common topic about two opposite teams. INFACT Mad city has added a team of Heroes and Villains which is maybe the idea they wanted to carry forward to other users about how they think of dividing teams.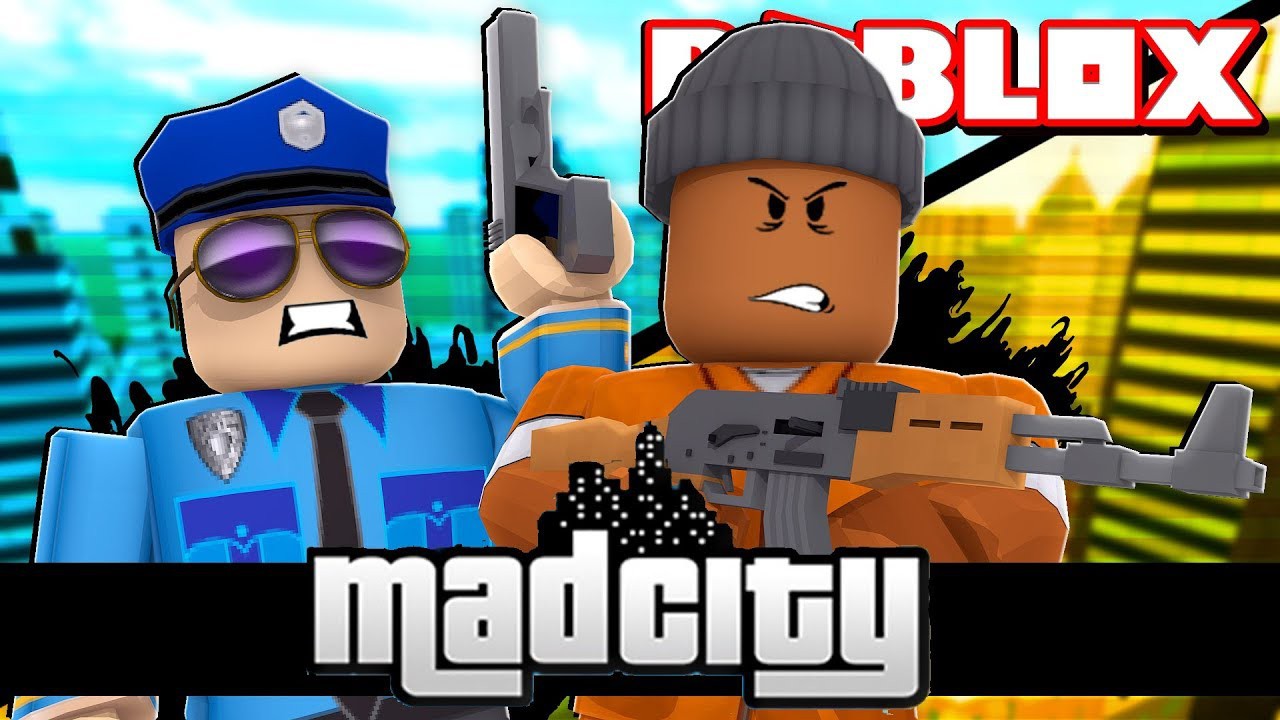 How to become a VILLAIN
For most of the new players who are interested in playing Mad City after reading my article and might be thinking that there is no such option to become a VILLAIN and there are only three teams u can be in. So for them I would like to clarify that you can become a prisoner and then escape from the prison and become a criminal. After becoming a criminal you would want to kill a "hero" with guns or grenades or even knife. Well if you got lucky you can get a crystal dropping after a hero dies.

Well what i meant by saying if you got lucky was that sometimes there may not be a crystal dropping but don't worry most of the time
it drops the crystal.

FACT: The color of the dress of the hero u killed would match with the COLOR OF THE CRYSTAL.
NOTE: Sometimes there are crystals just like that around on the map SO KEEP YOUR EYES OPEN all the time. {Advice}
Mad City became my favourite game because of this feature and i love to become a villain
U also get a PURPLE NAME TAG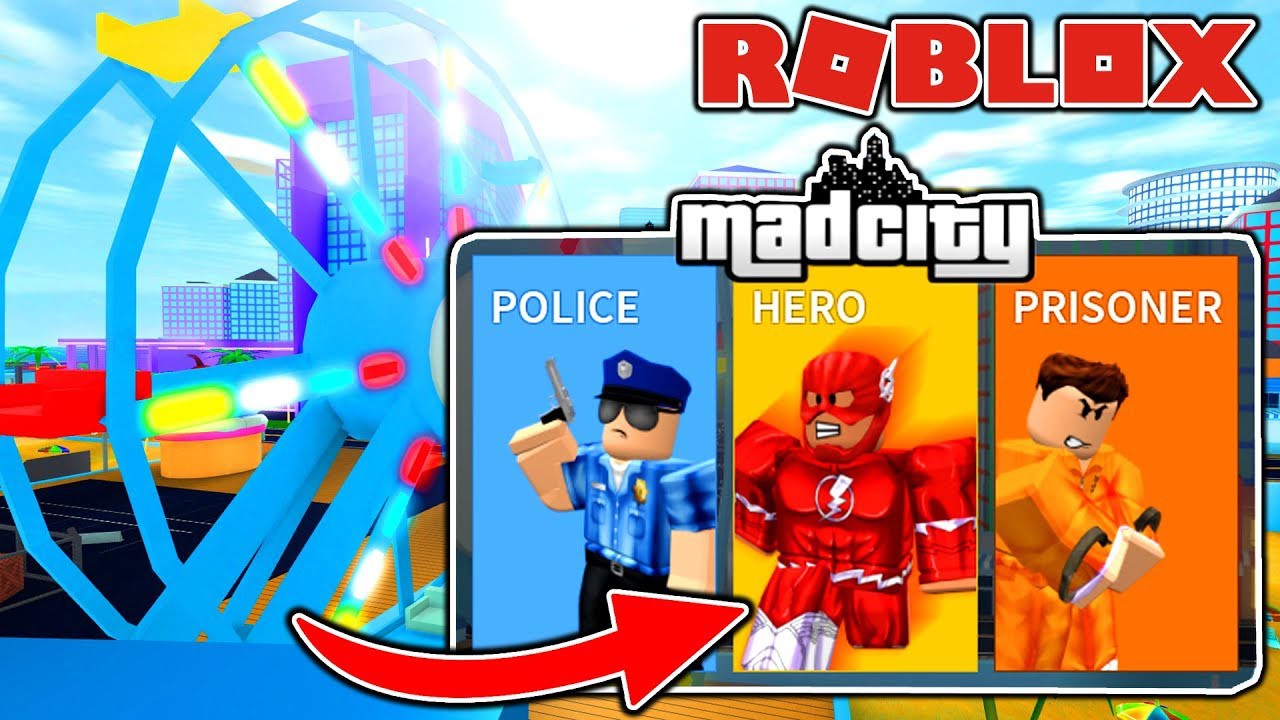 So the next thing would be
What I Did Being New To The Game
WELL everybody is a "NOOB" at first time playing the game. For me I would use to forget the MAP and used to end up swimming in the RIVER, after all I was new to the game.
I would use to walk about a 100 of miles as I didn't knew that we could spawn a VEHICLE
The Other thing I would use to do was to ROLEPLAY in the prison as I thought it was like a ROLEPLAY game but when I discovered that there is more outside and how you could escape by searching "Dustbins" or" Boxes".
It was hard to learn the MAP , but if you keep playing the game continuously or a whole day {Joking don't play the whole day}.

From the day I knew everything about Mad City began the journey of me becoming a "MILLIONARE" In Mad City from a "noob" who used to roleplay in the prison.
GUYS now you know everything you should know before playing Mad City
What are u waiting for there is a whole adventure in front of u. So guys see u in Roblox . If u want to play with me then ADD me as your friend . MY ROBLOX ACCOUNT- Deevya_YT