26.06.2021
A shooter set in the Second World War has just come out for free, which you must try
Enlisted is a first-person shooter MMO, which has just released its open beta test on April 8, 2021. In this game, you can play both a soldier with your own squad, and manage a tank or a fighter plane of any side of the war (referring to the allies and the axis). Also the weapons you will use are the classic rifles and submachine guns most used in war. In addition, it allows you to play in the famous campaigns that took place in the most important battles, of which the Battle of Moscow, The Invasion of Normandy and The Battle of Berlin (recently added) are playable, still awaiting their launch. there is The Battle of Tunis; Each campaign with several maps of entire cities and their respective trenches, this together with the sound of explosions, gunshots and war cries excellently generate a unique experience of a very realistic warlike environment based on historical facts. If you like shooter games and you are a fan of the history of the Second World War, this game is definitely for you, and it is well worth it. Next, I will give you two details that I consider most relevant to take into account in the battles of this great game.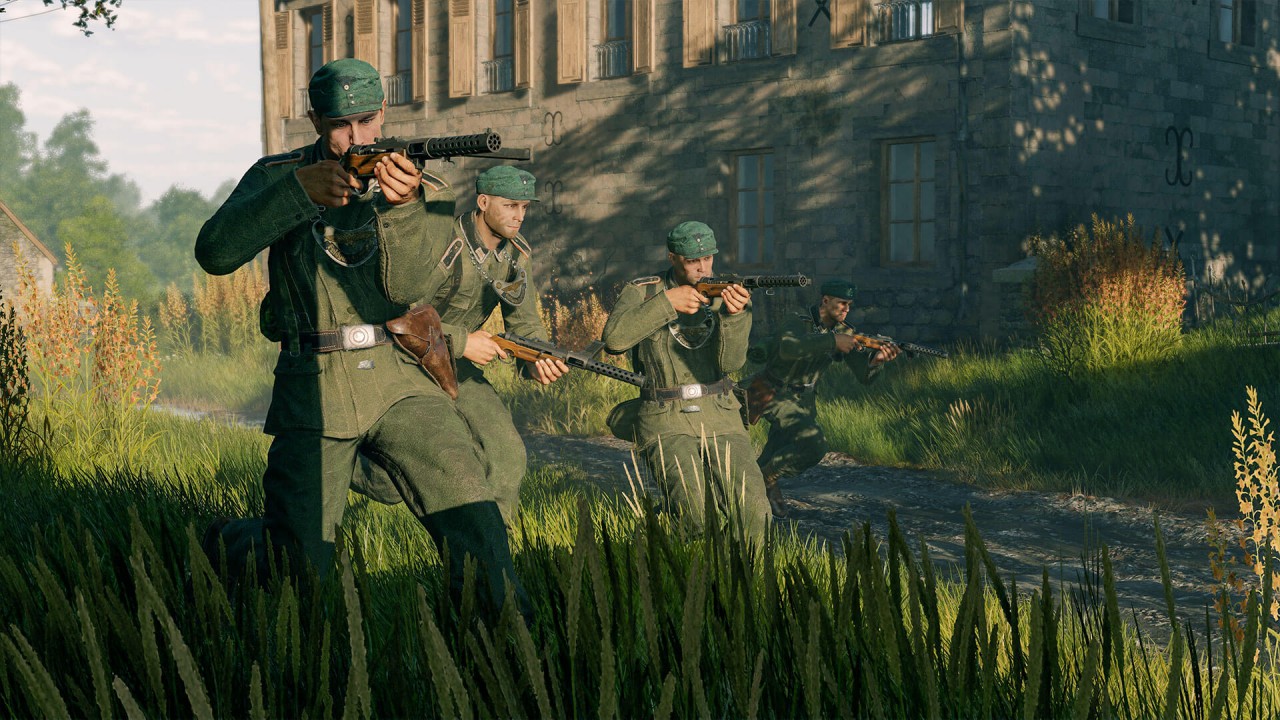 -As a first point, and which I consider one of the best solutions to the problems that can occur in a game of this type, is the issue of squads. The problems I am referring to are: that assault rifles can incapacitate or kill with one shot, that you cannot see the hidden enemy because it is realistic, that the number of people playing may not represent a real war, that you can run out of bullets and not being able to do anything other than commit suicide (if there is an option to do so haha), etc. The squads is based on the fact that each player can have from 3 to 9 soldiers manipulated by the AI (the weapons of each one can be chosen from the main menu), and that thanks to this, you can have second chances if they catch you badly standing , taking control of another soldier in your squad, as well as replenishing ammunition if you run out of bullets by approaching your AI soldier. You can also detect an enemy's position if someone in your squad is killed. Additionally, you can enjoy killing AI soldiers before running into a possibly more experienced player. And to finalize the idea of the Squads, due to this there can be more than 100 soldiers on the same map, generating a good atmosphere of war.
-As a second point is the realism of the vehicles. For some it can be a negative point of the game since they are complicated to be from the first person (meaning that you are literally inside the cockpit of a tank or plane, shortening a lot of vision). The truth is that, if it weren't for this, the vehicles would be very broken in terms of gamer. A good vehicle can define a game using its weapons well. They can be countered both by explosives loaded by some predetermined soldiers and by anti-aircraft turrets that you can ride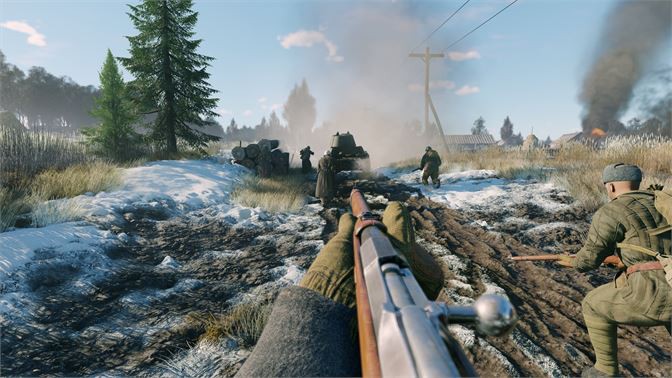 Faced with the war environment and the sensation of death just a few shots away, it generates a pleasant sensation of adrenaline for the player along with a lot of attention both to the player to avoid an error, and to the map to locate the hidden enemies. Like any realistic game, the key to performing well, whether it's killing or completing objectives, is to play smart. Having a good position in battle can be vital to generate many enemy casualties if you go defensive, as well as advance through the blind spots of buildings where there may be enemies and ambush if you go offensive. Enlisted is one of the newer games that I would recommend without hesitation to people who like this type of genre because of the things I mentioned from the beginning. While Call of Duty and other games have also been making this type of shooter for a long time, these are usually exclusive or perform better for the playstation or they can simply be expensive for some people. Enlisted gives you the opportunity to play its beta version for free so you can enlist for battle and experience the sensation of war better than ever.