24.02.2020
Forge of Empires Working Link and How to get Through Quests Go BANANAS
Hi Everyone, MickFly here. I have been trying to max my experience points (XP) and the best way is to play one game with quests at a time. I recently found Forge of Empire, it is a simple game that requires a few clicks and time investment. The like on Bananatics at this moment is broken and leads to an unrelated game page. Please google the game and go directly to the homepage.
Tips For Ensuring that your Banatics Registration will be Approved:

1. Use the same username you use on Bananatics and the same email you used to register your account. Your city will be named your username. As you can see in the top left corner circled in BLUE in the photo below. This way when the Banana team receives your screenshot they can easily link the accounts.

2. It is also best to set the zoom at no more than 110% so that the username, game name, and web address are fully visible. This is good to remember regardless of the game quest you are trying to provide proof of completion for. It avoids rejection!

3. If you are worried that your game screenshot is unclear take a screenshot of your email confirmation received from the game server. It will contain your registered username.

My registration has been rejected 6 times. When you have been rejected contact the team for support.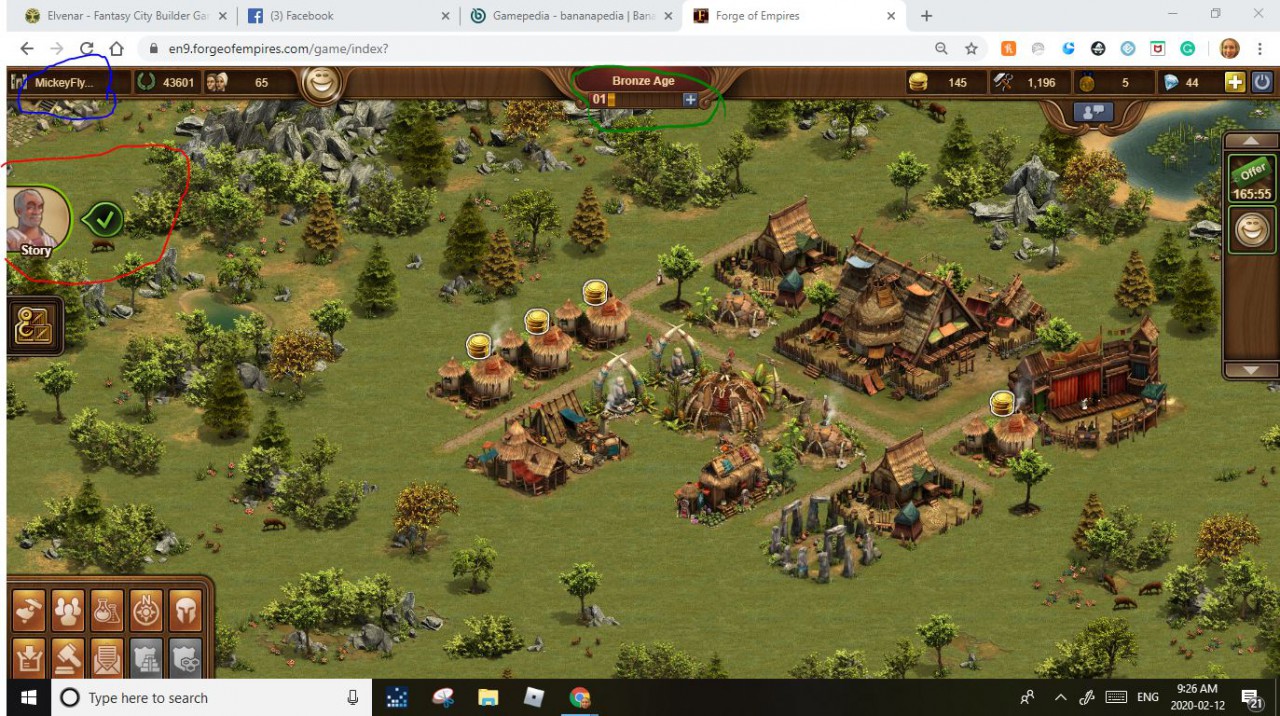 Ok time for the Fun! Playing the game. This game is really simple, point, click, wait for time to pass then collect the product on that time examples include trained army, coins, tools, pottery and knowledge points. The knowledge point bar is located at the top center of the screen circled in GREEN. You receive one knowledge point every hour takes anywhere from 3 to 8 knowledge points to unlock a new skill. You can also buy points with coins or diamonds but I would recommend saving your diamonds because you won't get them for free often.
If you know that you will not be logging in regularly use all the knowledge points before you log out so that they accumulate while you are logged out.

And lastly, see the Guy circled in RED at the left of the screen? This is your guide tab, he will set goals and when you complete them you get tools and coins. They take time to complete but stick with it. When the checkmark appears, open the tab and collect rewards before moving on to other things so that you can maximize your profit and achieve your Bananatic Quests.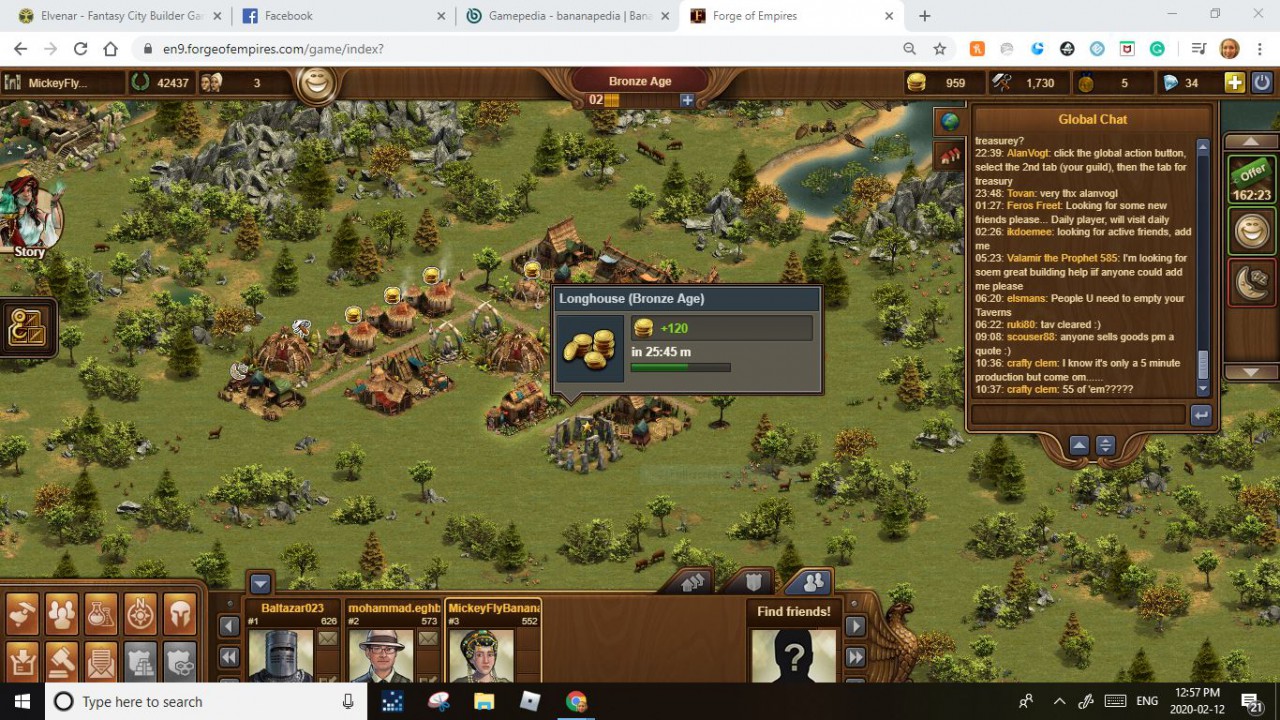 The important thing to remember when trying to maximize your XP is to take it one game at a time so that you don't run out of time for each quest.
And keep track of what your XP points are before you send your screenshot so you know that you have received the right amount for your work.
If you experience an error send a message to Bananatic team and make sure you have a screenshot.
If you get stuck in the game find someone else who plays the game or hop on the WIKI FORUM.
And don't forget Bananatics is a community! We all have the same goal maximum returns for online gaming. One quest at a time, one reward at a time. The more time you put into these games the better the returns. Please remember that regardless of the game or quest your username needs to match your Bananatics username and be visible in every screenshot you submit.
This is a really easy game and a fun way to ensure you get great returns from Bananatics. This is meant to be fun and easy. Play, Collect, Reward.