14.06.2017
Owning areas/ Cutting corners
This is more a tip than anything else, But what I found is early on when you want to own areas, your army is depleting rapidly and you have the boring wait to make more. Honestly, I played this game just for the bananas, it's not really my style of game so I wanted it over with pretty fast and put in as little effort as I could. It's not a lot of effort anyway but I like to cut corners where I can and the back and forth to the city from the map to replenish my fighters, Or the wait for them to heal was a pain in the butt for me.

The final quest for bananatic was owning 4 areas for me. (not sure if its the same for everyone) before that one is population and I think the first was getting to bronze age so, although one of the quests within the game was to own my first area I had totally ignored that side of the game until the final quest came up.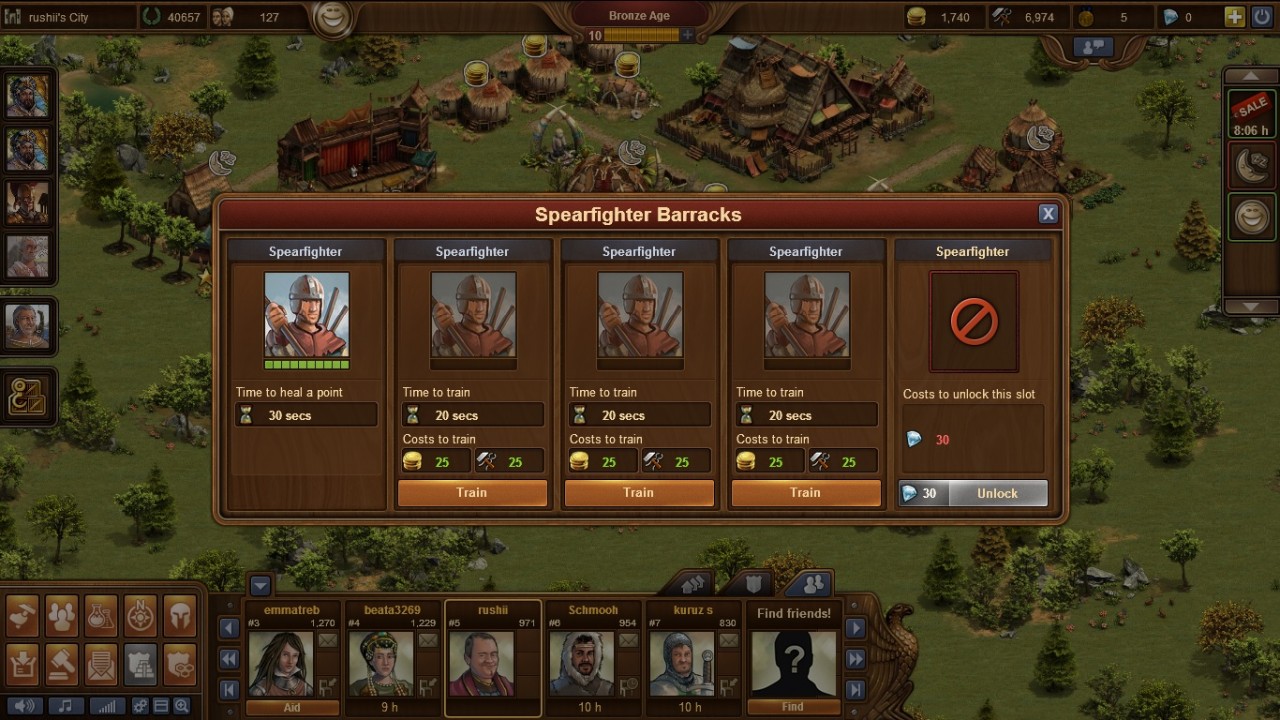 So my tip is as soon as you hit the bronze age (which is pretty fast) get a couple of both military buildings and train your fighters constantly. It takes 20 seconds to make the spear fighters and an hour for the slingers.
In your selected army you can have 8 units to go to battle with but there's plenty of room to store more. Fill that room up while you're doing your first quests that way once you go to the map to dominate the areas, you can switch out the injured ones while they heal ready for the next battle and replace the dead ones allowing you to dominate and own that part of the map without going back to the city.
Then you need to scout the next area which takes 6 to 7 minutes on the first few, giving you a little bit of time to go back to the city and make more to replace the dead.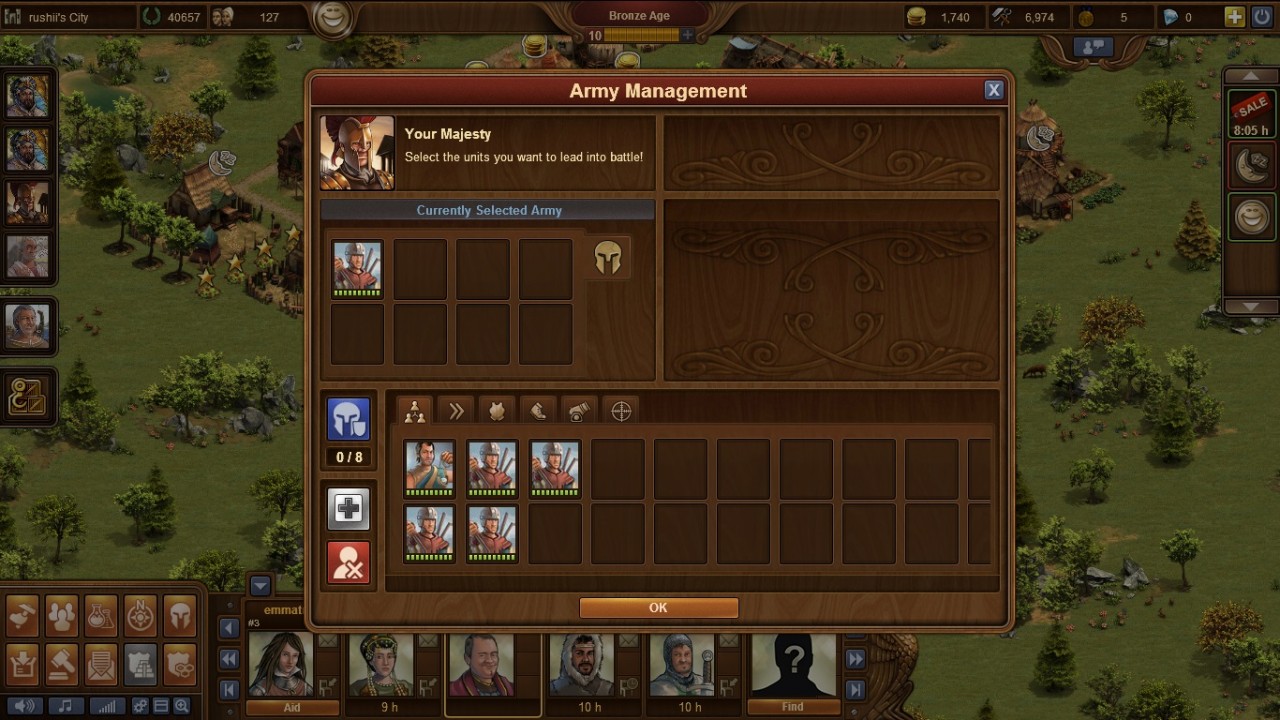 It's a bit of an obvious tip but it didn't occur to me at the start which meant once I did start doing It I was going into battle with fewer slingers at my disposal. I could have spent some time stocking up which is fine if you want to play the game for real. It would give you time to work on a strategy which would help you further on in the game. But for me, I knew I wasn't going to play once this quest was finished so knowing this from the start would have made things go a lot faster.

On a side note, the slingers aren't massively important to the battle you can get by without them for this quest (their attack is 6 and their defence is 3 whereas the spear fighters have 7 in both) but they are ranged fighters which can come in handy if you're having a bit of trouble winning the battle.

Anyway, that's what I'd do if I had to start over again, maybe most of you pay more attention than I do. but I hope it helps someone about to start the game.