29.10.2017
Should They Keep Updating GTA 5 - or Should GTA 6 Come Out?
GTA 5 has been out since 2013 and it has done an outstanding job with their work. They have first released this game for first the old generation consoles and then it soon came to the new generation consoles like the PS4, Xbox One, and PC. They have been updating the game lately with so many updates and new DLC packs, but is is getting boring. Should Rockstar games just stop making DLC for GTA V and just begin creating GTA 6? If Rockstar games really wanted to have GTA 6, wouldn't they have made it a little while back? Well, we both know that Rockstar games isn't releasing any new GTA anytime soon, but it doesn't stop up from asking ourselves why. Maybe Rockstar games needs more feedback from us to help bring a new GTA or maybe they are just so caught up with the new Red Dead Redemption 2 game releasing soon.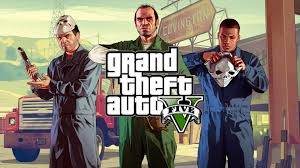 For those people out there that are surprisingly not familiar with GTA 5, heres a quick explanation. GTA V, also known as Grand Theft Auto 5, is an open world game about three gangsters from a city called Los Santos and they are on a great adventure to discover the world of California. The three trouble makers are called Franklin, Trevor, and Michael. In GTA V, you can go through an epic story mode, chill in a massive open-world, or just play some online with your friends. You can create your own character in the GTA Online game gamemode and personalise your own look while you shoot, punch, or race your way through the city of Los Santos, California. As you can see, the game is very addictive and also fun even though it has been out for a long time since 2013. So don't be afraid to try it out yourself if you already didn't.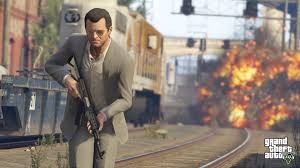 Now back to the game we all want, GTA 6. Rockstar games has really enjoyed making the Grand Theft Auto series, but do you think that they are a little tired of it? Is this maybe why we haven't had a confirmation of the next GTA coming out? Well, they sure do still do lots of updates to the 2013 GTA, but are they ready for another one? I believe that with GTA V out and it;s great release, I think they are trying to make a GTA that is much better than GTA V, but just don't know how and what to do. Or maybe this could be the other way around. Is Rockstar games trying to figure out ideas for a new GTA right now like for example an open-world of the entire United States or even better the entire world!!!!! I mean like these are all possibilities, but all we can really do is just wait for a response from Rockstar and hope for the best.

Grand Theft Auto 5 is available now on PC, PS3, PS4, Xbox One, and Xbox 360.