30.10.2017
My personal experience 6
Imperia Online here at Bananatic is a very difficult strategy game, especially for a beginner. The main reason for this is that it can leave you in distraught, the main aim of the game is to relive the empire from ancestry, for example, you are in control of an entire stronghold and you live in a palace, you have a family and are welcomed with the 1st generation. The game has its own timeline and you continually age yet the 1st generation children will take your place, so the disadvantage is that you continue to grow old when you are offline and can only relive when creating an account on a new server. The game, in general, can be overwhelming when you follow up on guides and research how to expand your empire but there is also a duration on building certain features and buildings, it also takes time to research stuff.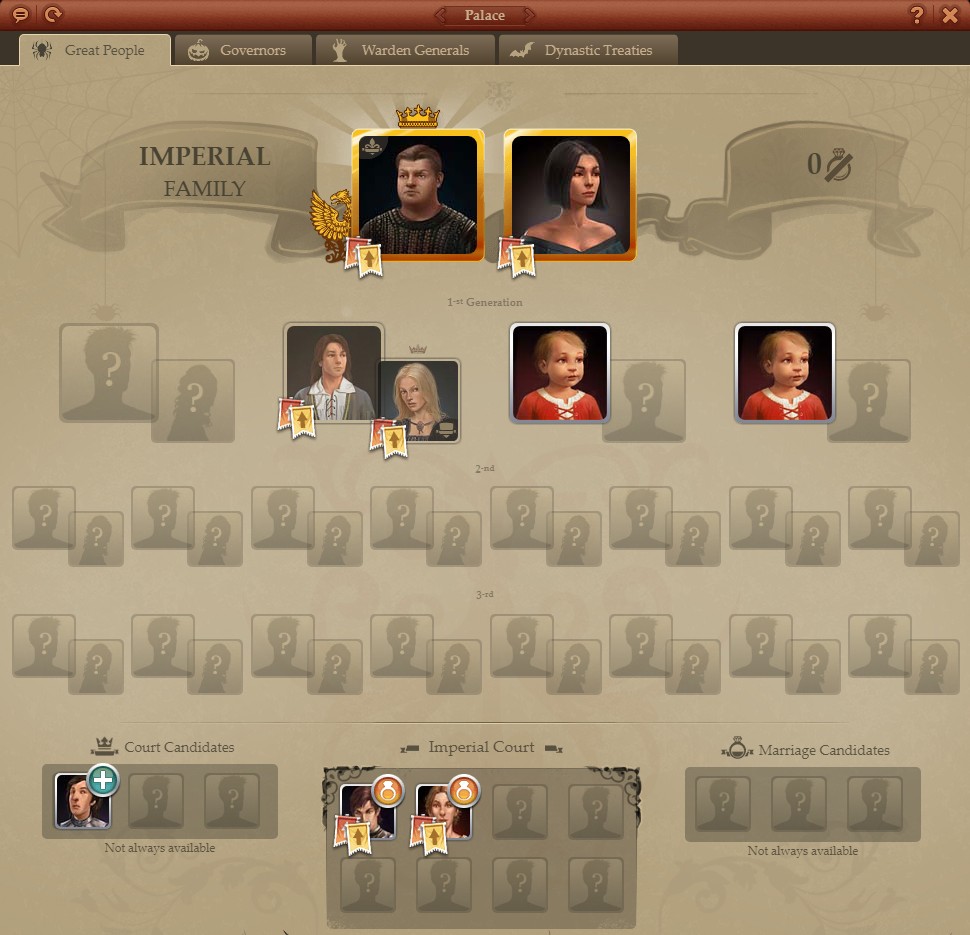 As you build the family tree you tend to get a better relationship with the people from your empire, when you upgrade the buildings and research for stuff you start to advance into the game for example when you upgrade the palace, more people decide to turn up into your empire. This is useful for allocating new members into your stronghold however they also start to age and you will need to decide how they should build a family.

A cool feature the game has provided is the seasonal events which can be abundant to new players, this Halloween event allows rewards to be in place when the user participates, the user does not need to do much to get rewards but they will definitely get rewards however the more you get involved the more rewards you receive, this can be good for obtaining new items that will help new players develop into the game.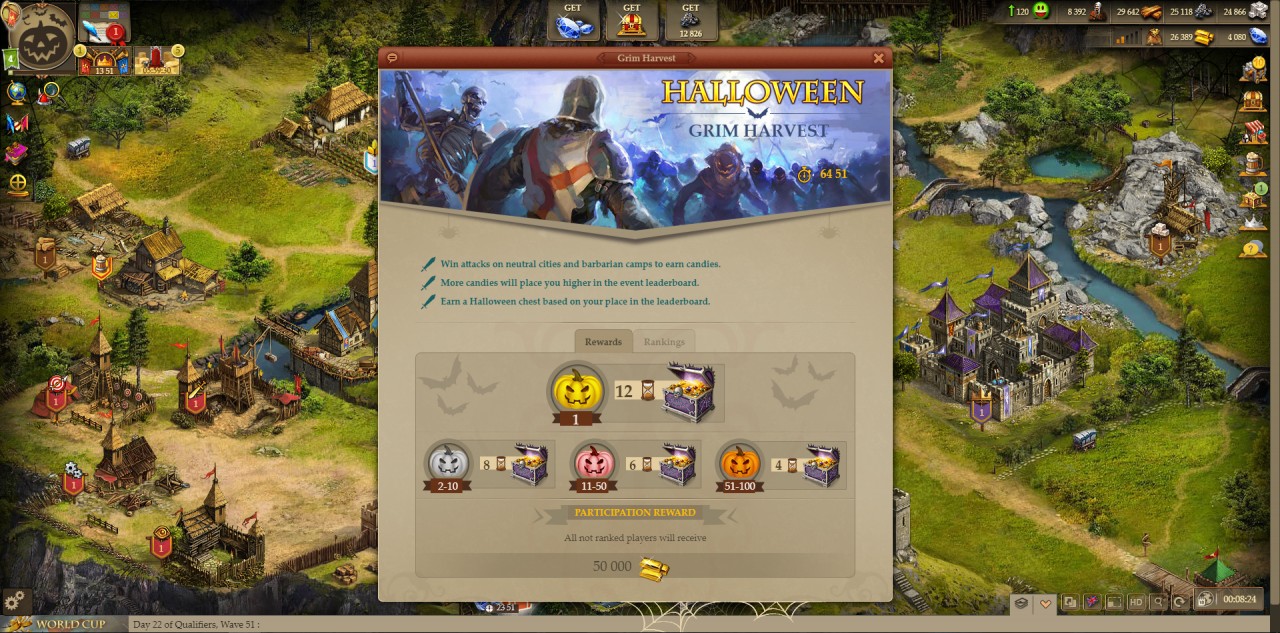 To conclude the game itself looks entertaining and can be eye-catching but the only downside is that it does not allow you to pause the timeline of family members within the palace which in fact is useless for gamers who are on vacation, this will leave them in distraught when they come back because the game is based on time and they will lose out on stuff that is not meant. Another factor to point out was that seasonal events are practically beneficial for almost every player as you will certainly get a reward however to get the best prize you will need to be the best in the server which can be hard for new players to adjust to, seeing as you challenge other players around the world moreover it requires real money to advance faster into the game so pay to play gamers will have the advantage.