07.11.2017
First Big Farm Review
Me personally have only reached level 5 in game when this is published but anyhow i have had fun with Big Farm so far. Big Farms game play and features are fairly simple and easy to understand. Me in my personal opinion wished the graphics were a little better but hey, its just a browser game. You can do many things on Big Farm, you can make a giant industry or a beautiful garden there are so many possibilities. The world on which you reside is fairly big and there is a big multiplayer community. What my favorite aspects of the game is the water and background detail. I like how you can preview the building so you can see what it has on it's additional info. Money in game is very easy to understand and, when your low on cash its very easy to get back up and you can almost never go bankrupt.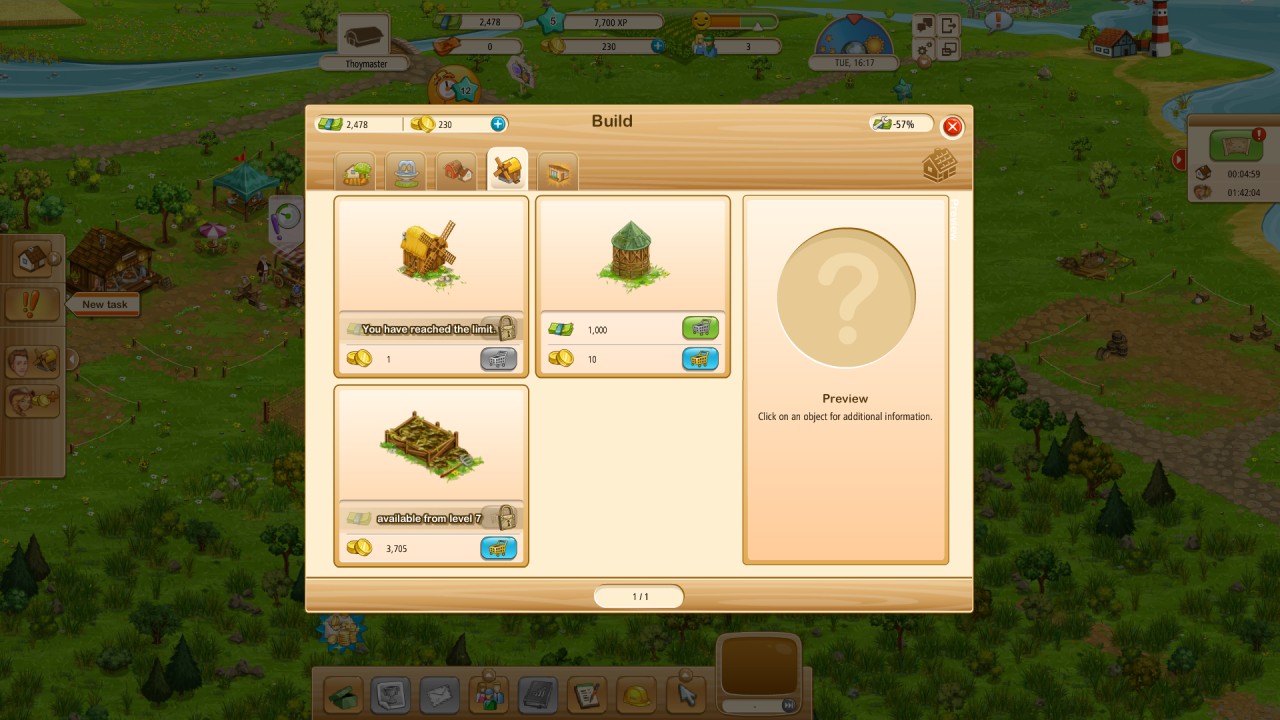 Needed: Good internet is needed for best game play but a good PC over all would be fine

A good game to just sit around and enjoy yourself and relax. At times it ca be really satisfying to level up especially when you first start. My gamer tag is Thoymaster and i am currently working on making a beautiful farm. The buildings have good detail but don't have much customization. Many thing that are good about the building time is that it is reasonable your not waiting 1 hour for a building that's only level five to build. With the tutorial showing yo all the basics and not using up all your money is very nice. Quest are good at being at your level of ability its not like a crazy jump of level and money differences. So it allows you to level up fast and easy without having to wait an hour for the next quest.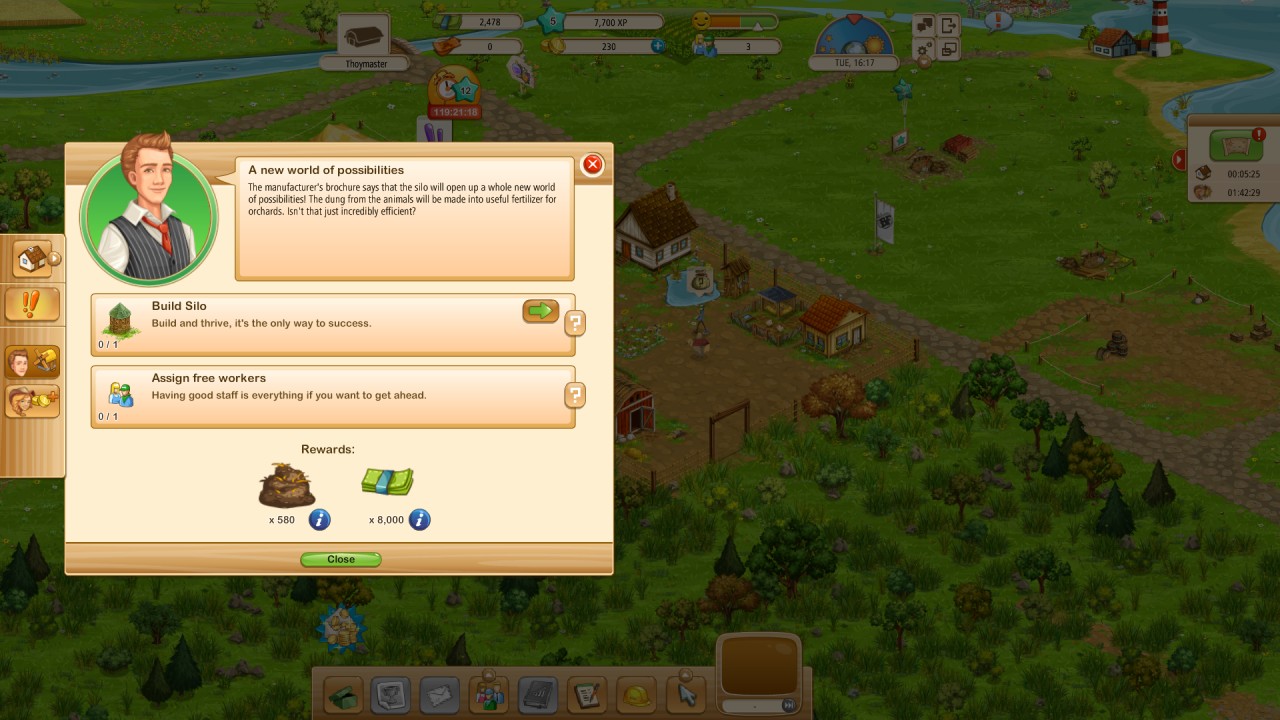 Ending

Big farm is like most browser games were you build the town or city. If you want to play more games like this i recommend playing elvenar. As of publishing this article I have reached level 5 in game. When you are home from work/school you can be tiring so you watch t.v or play your PC and when your active all the time in fps game it can be fun but if you just want a game where you can sit down push a couple of buttons and watch your money sky rocket you can just sit down and play some Big Farm. You can have a couple fields do this a couple fields do that and complete a quest, and if you love making beautiful land become even better just sit down and play some Big Farm. Big Farm is a browser game so there is no download needed so go build your great and mighty Big Farm. Check out my farm too.