24.03.2020
A joke that become a masterpiece
The life of cuisine royale began as a joke, but it turned into really great battle royale game with exceptional graphics, Also it's absoulutely free-to-play, Once you download and start playing the game, you'll select an avatar and get launched into one of their maps, And it offers a serious package, there are pistols, rifles and other weapons scattered across the map. You'll have to either run into the zone, or you'll already be in it, once the zone starts shrinking (which happens quite fast) Darkflow studios have done a great job in the lighting effects, instead of searching for vests and helmets as you would usually do in a battle royale game (like PUBG, H1Z1, WARZONE) you'll probably find pots and pans which you would have to use to cover your body, and I have to say it's an interesting mechanic and idea pretty much no-one had thought of, (expect for the frying pan covering your players back on PUBG) at first, this mechanic would sound quite silly, but that is what makes this game unique and special.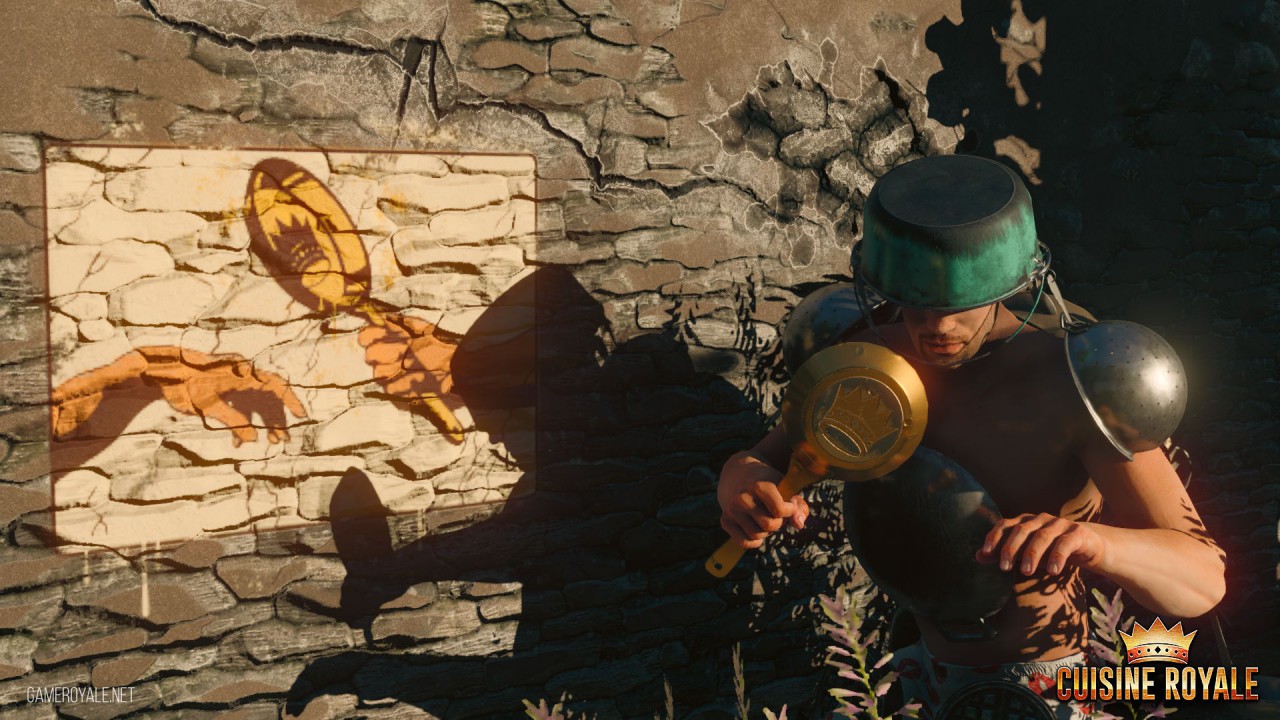 Do you wonder why this game is called "CUISINE royale"? well, if covering your body with pots & pans weren't enough, you do not use any health packs or bandages to heal yourself, instead you'll be eating a variety of foods including a roast chicken and canned foods. What's most suprising is how great and polished this game looks, whether it is on console or on PC, it is absolutely breathtaking and the graphics & other details are brilliant. Hence, this game would only run on some high-end pc's. Due to the high requirements of the game, Low-spec PC users can only dream of playing this game on their pc unless they do a serious upgrade. One downside of this game is that there are only 40 players on a map, although it may be a small map, it takes a while to find & eliminate fellow players, and hence it mostly isn't as intense as other battle royale games such as PUBG or Warzone. But having just 40 players is perhaps is for better, since it reduces waiting time by quite a big margin. It certainly could do with a slight increase in players though.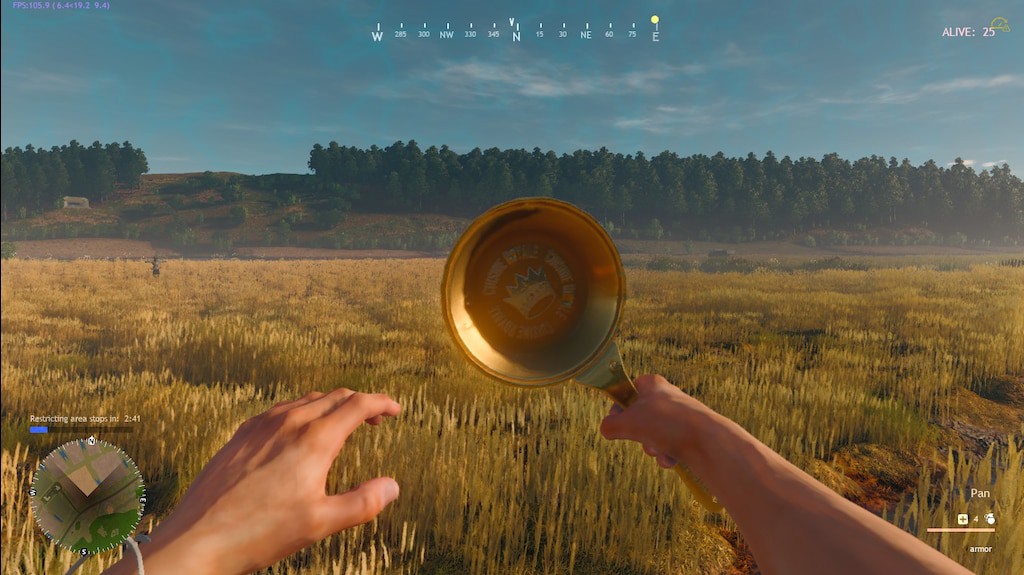 Cuisine Royale is actually quite a fun game, and is EXTREMELY underrated, this game doesnt have the numbers of PUBG, Warzone, or fortnite, but it deserves to. The Sense of humour put in the game is quite charming and hilarious but still makes the game very enjoyable, one drawback I can see is that the system requirements are quite high, But it is the same with PUBG and some other games since you would need a good PC to get such a great visual experience. The Maps are very well designed and include everything from open spaces, to houses and bunkers. There are a few vending maps put across the map to help you in the game, which I would say is quite a nice addition. I am very impressed what the developers have been able to achieve with a game like this, Although this game would never compare to numbers of other big battle royale games, the experience provided is very similar, even better at times. I really enjoy playing this game and I would recommend this game to anyone who is getting bored playing the AAA royale games, I don't think I will be leaving this game anytime soon.