12.01.2018
This game is quite decent
I love how strategic games have developed better than the first game of pong since you had to plan out your match before you even start the game against your opponent, this however has been excellent to play and I enjoyed the unique game play has inspired me to play the game for hours and days. I couldn't ask for anything more, but I would almost enjoy it more if changes and updates were made more frequently, ad since this is a great game to play for fun, it is possible for new things to happen and I get really excited when I come home to play this excellent name of a game!!!! I would have to thank one of my good friends for recommending this to me to play and since he was a more advanced player, I had to catch up and it was worth the wait because for the first time, I'm actually good at something I enjoy.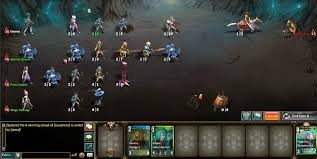 It's perfect in every way and I couldn't ask for anything more powerful than this game that tests your skills from the real world. I really enjoyed this game as it has inspired me more than any other game has done ever, I sometimes feel as if this was the next Call Of Duty so I would play it every single day, but I still would need to go to work so I can buy some upgrades! Exciting!!!!!!!! I think this game can be a great success if people could see how the enjoyment I gain is beneficial as well as how other can enjoy themselves while playing this strategy gaming world. Although I am still ranting on how good this game is, I still keep influencing others to join me on my game play so I can have twice the fun than usual, and this game can create an endless variety of activities to keep you busy.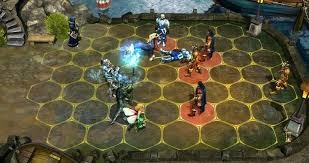 I asked a few of my friends about this game and they loved more than I did and they had more hours than I have already, it goes to show that this game is brilliant. Here from my game play, you can see that I've enjoyed it so much enough for me to raise a very strong leveled army against anyone I fight, Hilarious! I'd like to see more action for the endless amount of hours from me put into this game doesn't go to waste since this game has changed my stress levels to disappear fully, and it's help me through so much that has been going on my life and probably enough to make me hate myself for it, but now i won't have to because my experience with Kings and Legends will also create a fun community between players and their interests as well as sharing their social friendship and communication with new players starting on this game. I would give this game a 9/10 even thought it has a few glitches, it still needs some update work.