09.07.2017
Paladins an innovative shooting game
Paladins is an excellent game released to the public on September 16, 2016, by Hi-Rez Studios. This game started 5 months after being created because it caught my attention because its playability, its wood to make the exchange of shots is impressive, apart there are different characters with different skills that can entertain you all day.
This game is too complete for people who like shooting games combined with anime-style characters.
This excellent game does not require so many requirements for your computer. Just take a basic computer with a little RAM card and video card and you'll have a great time.
Paladins is dedicated enough to listen to the opinions of the players since without them they would not improve the game, so much so that they opened a style of game in test mode for the following maps when leaving that in the end, after you finish the games you will have to Rate it and send the report that if you liked the map or not.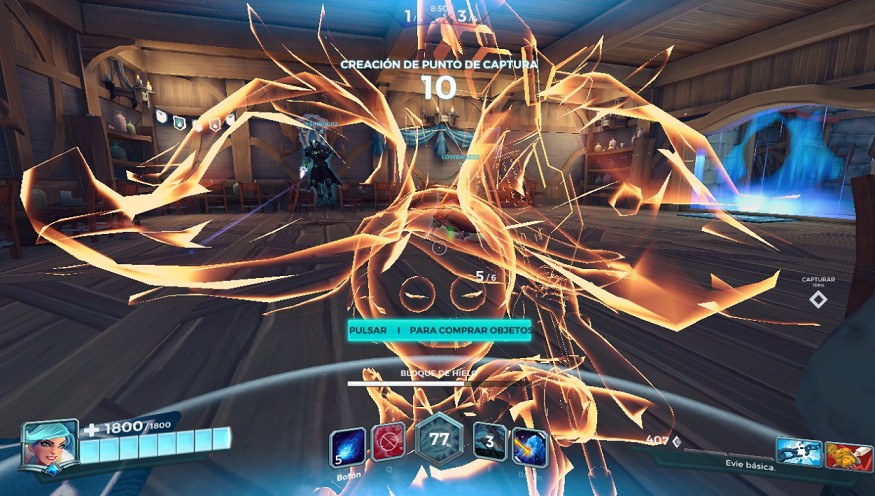 Currently, I am level 35, this game is in beta mode as it still presents some errors but thanks to the reports have improved too many errors.
It's time to talk about the characters, presents 4 types of classes. The tanks are the ones that present more life and have more shields in order to be able to capture the center of the map and achieve to push the objective that in this case would be a cart.
The healers who are the ones who are responsible for healing most of all to the tank but nevertheless there are healers who will take care of healing the whole team.
The damage that is in charge of doing all possible damage to the enemy team and thus can wear them or even kill them to achieve the objectives of the game easier.
The flanks are those characters who are in charge of intensely harassing the players of the other team specifically those of damage since the flanks are much faster and can kill him with great ease.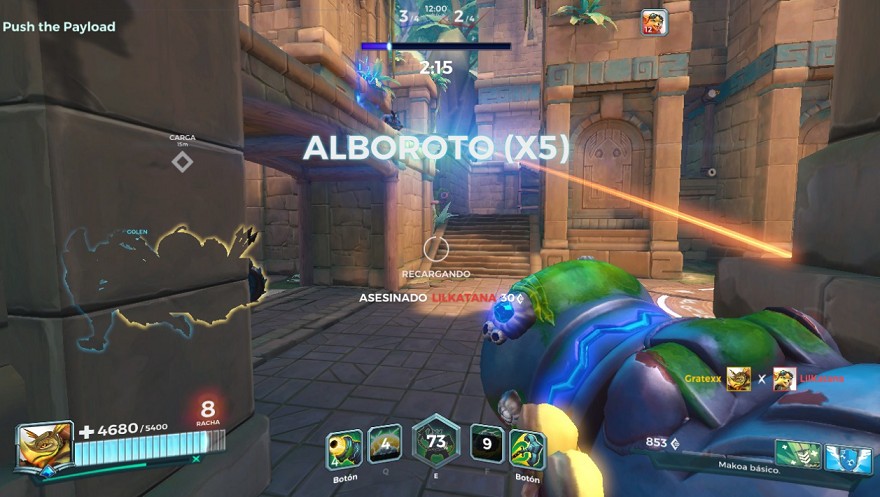 Let's talk a little about the gameplay and the gameplay since these characteristics are very important for all players.
The game mode is about capturing the center of the map that would be a circle where once completed the capture will appear a cart that you have to take to the enemy base and thus win. This sounds easy but it is quite complicated since you will have a team that will not give the arm to cheer.
Another game mode would be to escort the cart and push it until you get to the maximum thrust. This game for my taste is an excellent type because it demonstrates your desire to win the game in terms of the objective since you have to escort it to 100% or if you arrive earlier, maybe if the other team goes further than you in terms of push You will automatically lose.
There are other types of games that paladins throw eventually.
The gameplay is very good because all the buttons are relatively close, even if you play with a controller would be much easier.
Paladins currently perform professional tournaments but have not yet grabbed its full popularity as it is in trial mode and there are many things to improve.
However, it is an excellent game best of all it is totally free. You can find it in the steam shop.
Tip: Download it for steam because at certain levels you get costumes, clothes, horses, gold and a weapon that will help you a lot in personalizing your character