29.06.2017
Good Fun, for all ages - worth all the time you will spend on it!
I think this game is great fun for the younger generation as there is lots that they can do, I am shocked by the amount of customization there is and that there is so many maps to choose from, whether you are interested in fidget spinners : mcdonalds, roleplaying; shopping, dressing up, theme parks, swimming, other games, real life situations, then this is a game for you! See what I mean the possibilities are endless, I think robux is a great idea to purchase more rare or exclusive items as then you can feel you have a more competitive edge over other players. This game is great fun to play with friends ad I spent many hours playing with mine, enjoying the fun and we spent a good time trying to run our own shop, my lord, it was an experience! If you are looking for a fun free game then this is great and I recommend everyone should try it out!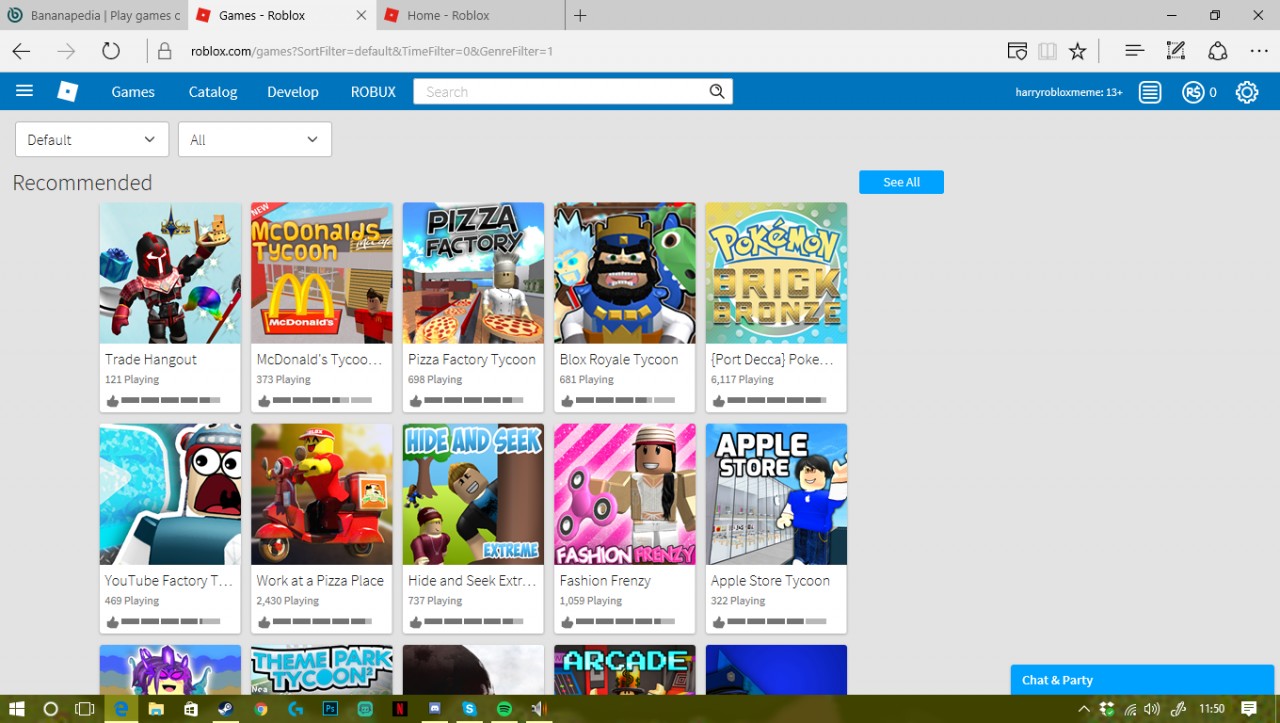 I would now like to say how I strangely enjoyed the blocky physique of this game, and I still found the graphics rather enjoyable. This game is also very easily accessible which for a lot of players they will find very helpful as they may not know their way around an application like Steam, causing more younger gamers to get into the stream a lot easier and develop their skills quickly and a free browser game is a great way to start and I feel like roblox sustains this as it is enjoyable, personally I cannot see how you can get bored of a game like this as there is so many maps and or scenarios that you can try out, for example after I had terribly attempted to run my shop LOL! I had a go at trading which was fun, then I tried my luck at the roblux version of Clash Royale called Blox Royale Tycoon! Such great fun.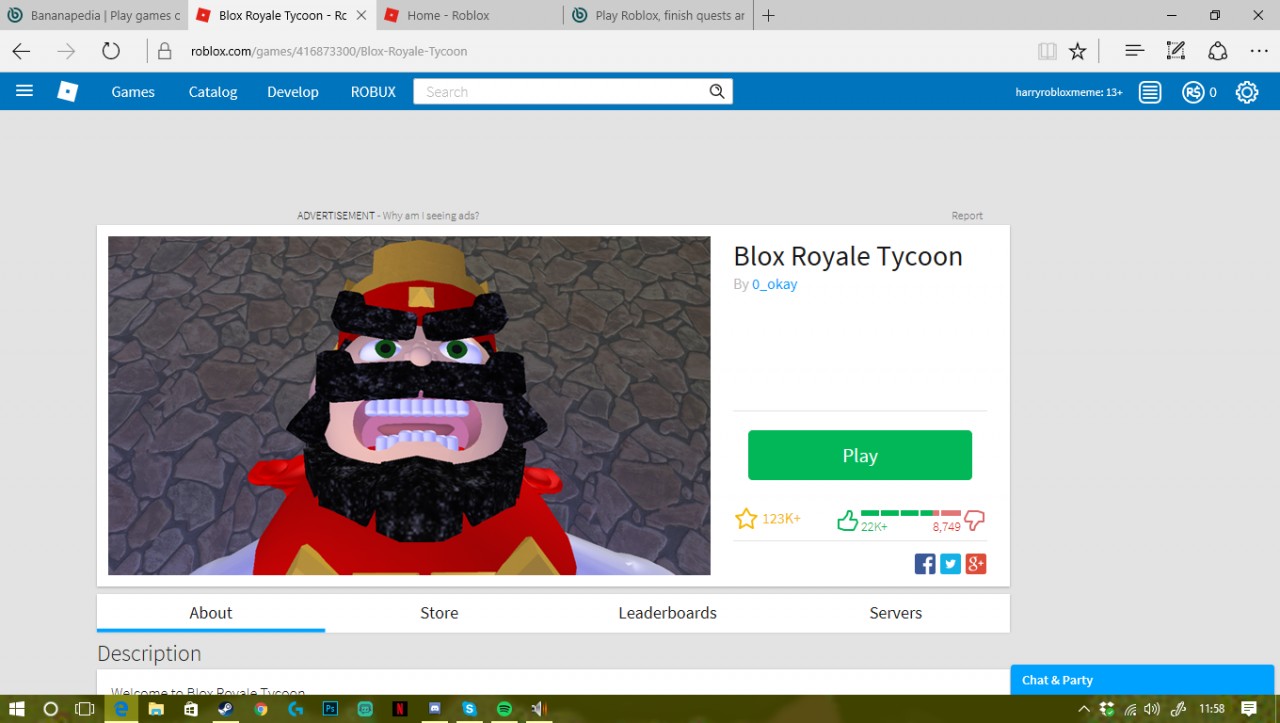 Overall my experience of playing this game was great and I cannot stretch how much I would continue to recommend this game, as for my I enjoyed it a lot more than I expected and I also expect that I will be returning to give it a visit and see what new maps are in store! Also I think this is a great alternative to its blocky lookalike minecraft - as on ROBLOX you have countless amount of maps whereas on minecraft you only have a few? What can I say ROBLOX has won me over as for the last two days I have been playing it, I love how there are mini-games I guess inside the actual game for example how you can just pop onto the map Arcade Tycoon and spend your fun reliving your childhood memories in the arcade, maybe holding an ice cream in your hand, oh what great times! So lastly I think this game was worth playing and before I would not have played it but now I have and I am very glad :-). SO PLEASE PLEASE try out this game, trust me it will be worth it.