24.09.2017
Roblox: My Opinion On The Game!
Overview: Roblox is a site where you play other peoples creations. Basically, most players play multiple games. And in those games, you can get stuff such as game passes which give you a nice advantage over other players. There are many types of games you can play! Love to hang out with others? They have games for those. How about FPS games? They have games for those too (although in Roblox you can zoom out so yeah)! Or maybe you like just running around and messing around? There are games for those too! There are many games you can play.

New games are uploaded daily, and creating one is no hard task. Roblox has all the tools you need to create whatever game you want. There are even templates that let you get the general feel of what a decent project could look like. Be warned, lots of new games won't get publicity right away. Just put your heart into it and update it whenever you want to (by that I mean fix all the bugs your fans notice, add new features, make it more fun and enjoyable for the fans!)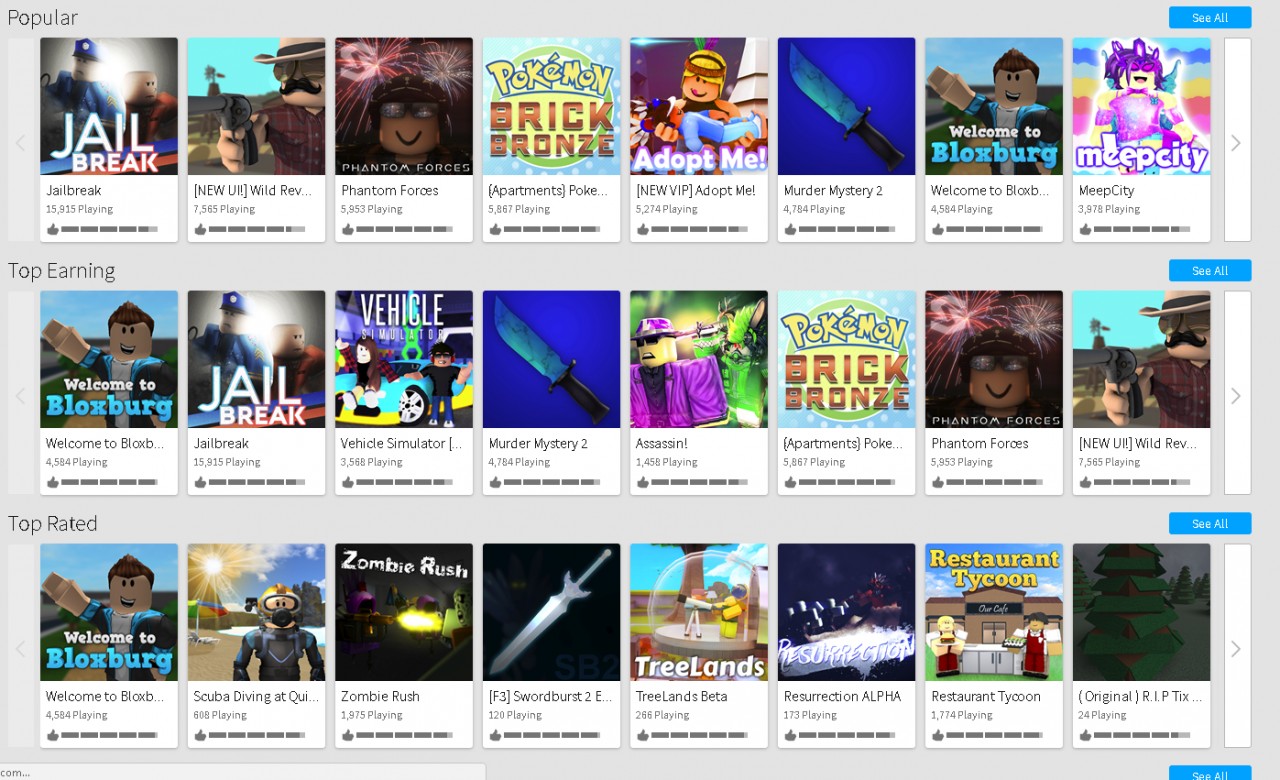 Picture: Lots of games to play!

Let's start off with some ratings, on a scale of 1-10 and a brief description:

Graphics: NA, The people are block characters (basically), but they are meant to be this way. Depending on your liking, it can either be a 10 (if you think the graphics are good for block characters) or a 1 (graphics may be bad to your liking.

Skill: 1, you don't need to be skilled to play on Roblox! There are so many game modes, you are probably good at something. And if you like a game but aren't good at it? Just practicing it will eventually get you better (practice makes perfect!)

Gameplay: Most of the gameplay is pretty smooth, though some features on some games need to be fixed, as in:

a. You can walk through objects
b. If hit you can sometimes fly off a map (while spinning like a fidget spinner mixed with a hyperactive gymnast).
c. You can't move because of spawn bugs.

Those are just some of the stuff for game play.

Family Friendly: 10. When I played a lot, it was a game that basically no one swore in or did anything you wouldn't show your grandparents. This game is much more family friendly than almost every other game, such as CS:GO or any other not-so-friendly game.

Those are just some of the stuff I covered!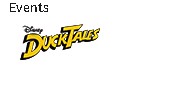 Picture: Here is a picture of an event. You can click on this to redirect you to an event where you can win AWESOME prizes! Read more below.

Now onto some of the site features (not the game stuff).

Events: Roblox features events that lets you gain some special items to equip to your character, such as a fire-breathing-dragon, a trophy, a miniature piano (I'm not sure if they still have that), and much more objects that, let's be honest, are odd but funny. They have tons of events, and they are pretty basic to complete, lots of them where you have to "win a match in that game" or "find it somewhere on the map".

Currency: The currency is Robux. You get some daily, but if you pay for PREMIUM membership you get more daily. You can use this "Robux" to buy items for your character. If you are a F2P kind of player, don't worry, people who buy the membership don't get an advantage over you in games, unless they buy a gamepass which lets them get certain items (F2P players can get gamepasses too).

Well, thanks for reading this! If this helped give this a thumbs up!