20.08.2017
Rocket league, an upcoming esport?
Rocket league is a sport like game, it is based of the worldwide sport soccer/football. You play as a car which uses boost to take advantage of the other team, you have to try score by hitting the ball into the respective goal, it is a multiplayer game and support's many platforms. Rocket league was created in 2016 and has been growing ever since. With fantastic updates regularly and great interaction with feedback, this game has got great features that will interest nearly everyone. Rocket league has many game modes, such as Basketball - In this mode you play exactly like you would with football but you have to hit the ball into a hoop.

Rocket league has heaps of customisation's, from antennas to wheels to hats. Many of these things can be collected in game and from crates, crates are found in game and need a key to be opened (Prices on keys depend on where you are from). This allows many cool things you can do with your car, which you can show off to your friends or opponents.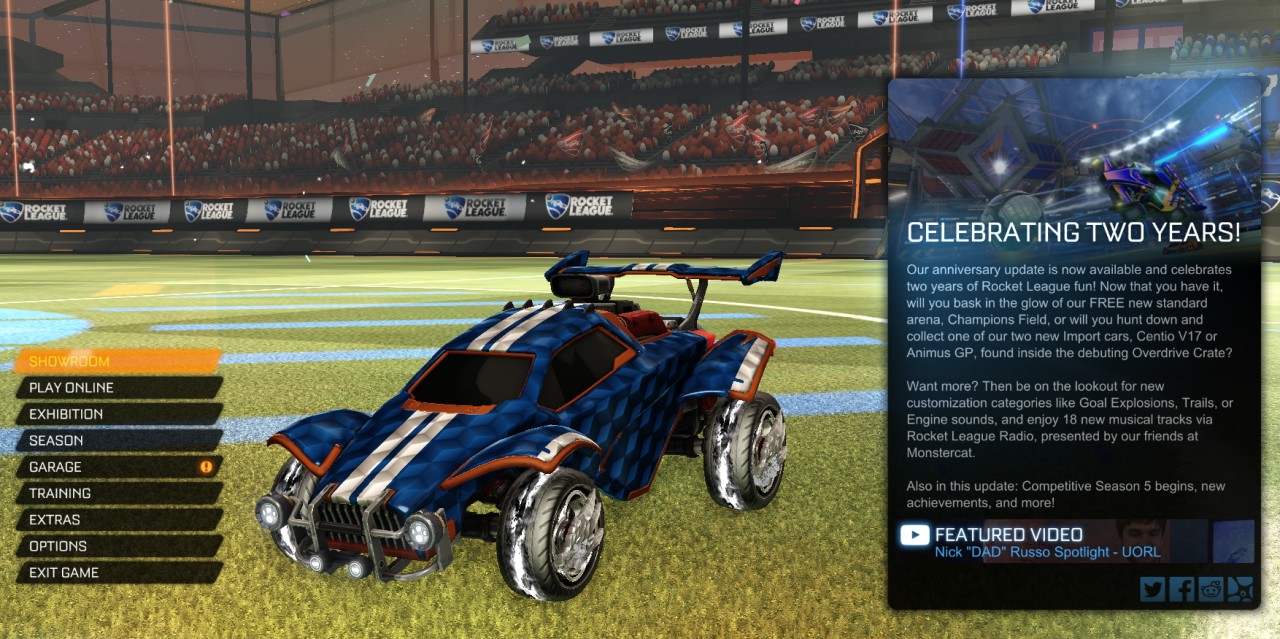 At first Rocket League seems easy, but once you start you realise the difficulty of the gameplay and controls. You can start off easy in Exhibition mode, this mode allows you to play against bots at an certain tier, Rookie, Semi-pro and All star or if you want to test your skills you can try multiplayer, and even play with your friends.

Controls are not strictly set, they can be edited and changed to your liking. Keyboard and controllers are the devices you can use to play Rocket League. These controls are completely to choice unless you play on consoles like Xbox. This can help you get better at the game with the controls you like.

Having your own controls can help you do cool tricks such as an aerial, an aerial is when a player uses their boost to fly through the air and hit the ball, this is used lots later on in your game time.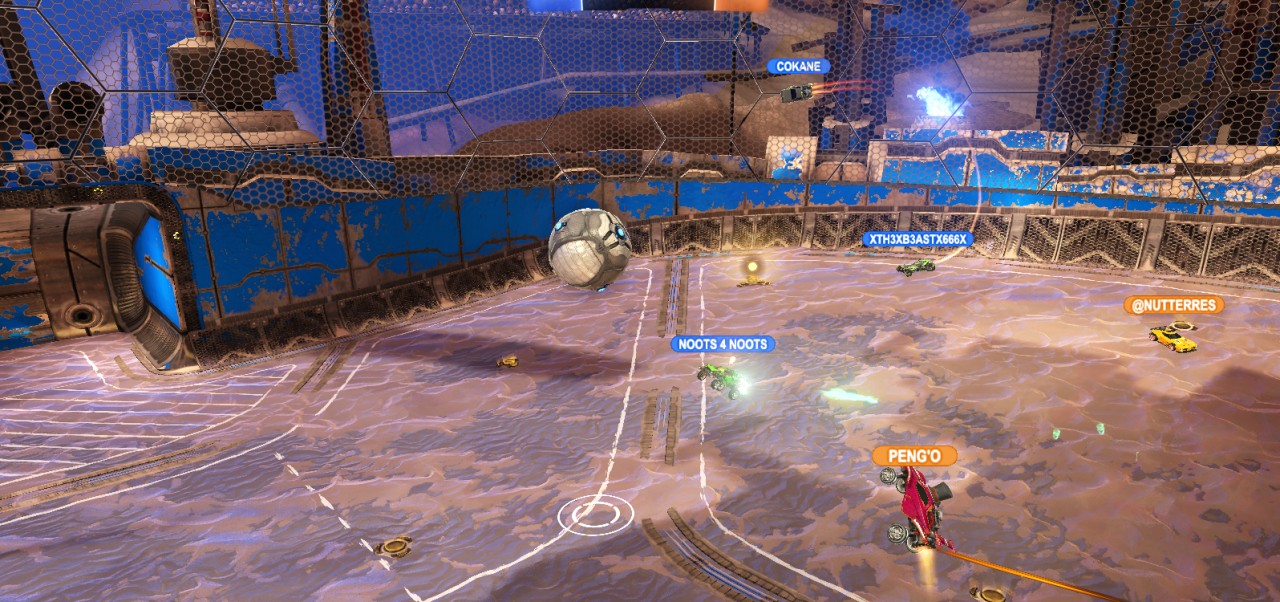 I think everyone should go check out rocket league, it is an upcoming esports and is really good if you have friends. Once you get better at the game you can play ranked and improve your skills even more, you can learn new tricks and possibly become a professional. The professional side of rocket league is event based games to earn money, but also play with good teammates and possibly make friends.

The main event is the "RLCS", short for Rocket League Championship Series. In this event pro teams face off to win the competition, the winners will get a huge amount of money to share around. RLCS is widely known in the Rocket League community, not just because its such a big event but also that players can earn exclusive rewards by watching it. This brings many people to watch and even join the competition, but beware because if you want to join you will need to be very skilled, but if you believe anything can happen.