21.11.2019
Akinator - The genie that can read your mind!
Akinator, the computer game and mobile app that guesses the character you're thinking! An application that deserves to be tried at least once in your life! It will amaze you!
Probably it will seem a bit exaggerated to such an high evaluation for an application that is nothing more than a pastime with low claims. But we assure you that once you have 'Akinator' you will be literally speechless.
👍 Pros:
-amazingly accurate
-fun
-enjoyable alone or in company
-you can guess not only famous people but even things that are part of your private life (not name and surname of course but for example, father, mother, brother, yourself, your boss ..)
-mode available for children that obscures characters not suitable for them
👎 Cons:
-none
How to play Akinator!
Think of a real or invented character and with 5 possible answers to every question we are asked:
Yes
No
I do not know
Probably yes
Probably not
The genie will try (and almost always does in proportion of around 97%) to identify the character we are thinking.
Surprising to see how artificial intelligence is able to learn and memorize the answers given and obviously only by us, but by all those who play.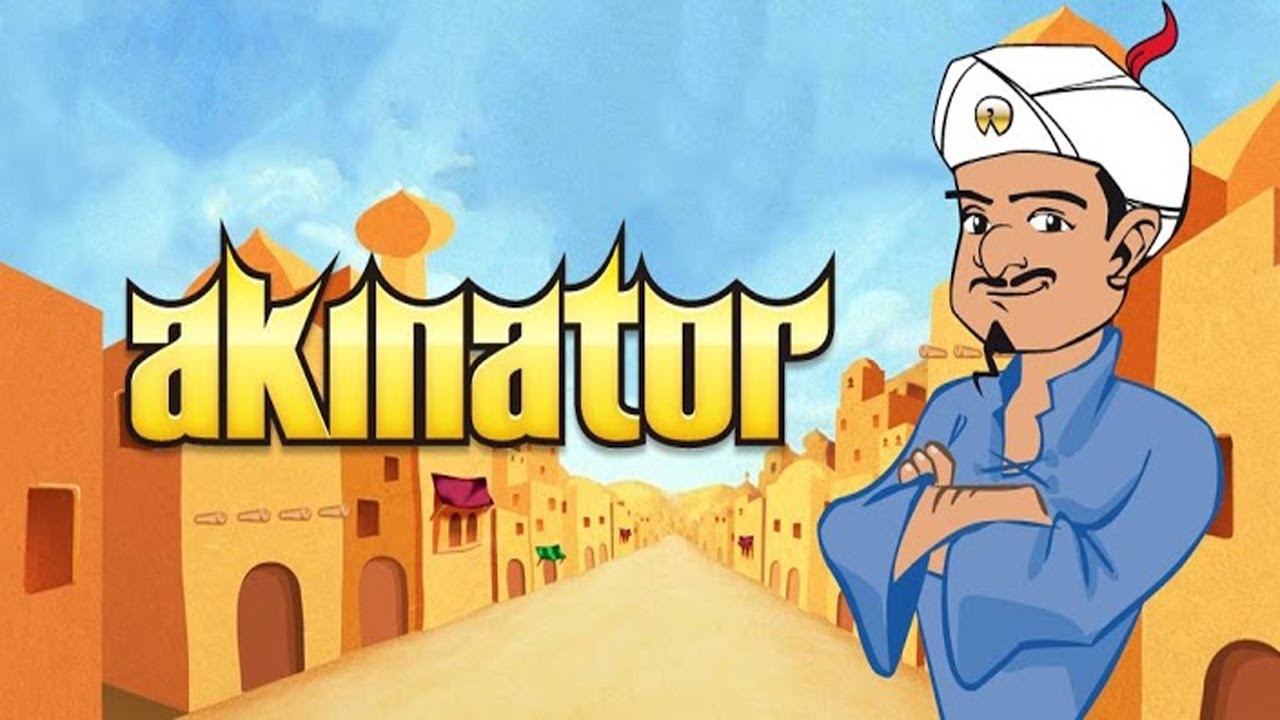 The story of Akinator and how it works
Akinator relies on an engine called "Limule", its database contains about 100,000 characters. If at the end of the game Akinator does not find the character, the player has the possibility to add the name and the photo manually, thus enriching the application database. It learns from previous matches and user matches to ask more focused questions and allow them to respond faster.
It was launched in 2007, it was and still is a revolutionary method of having fun. The game was created by three Frenchmen in 2007, and became popular in November 2008. The game became famous in Europe in 2009 and in Japan in 2010 thanks to the launch of the version on mobile devices carried out by SCIMOB, becoming one of the most downloaded applications on the App Store. In 2012 it became one of the most popular Apps on smartphones and tablets with the Android, iOS, BlackBerry and Windows Phone platforms and later a free version was created on the internet for PCs with a wider database as it is constantly connected to the Internet including the more unknown characters like friends and relatives.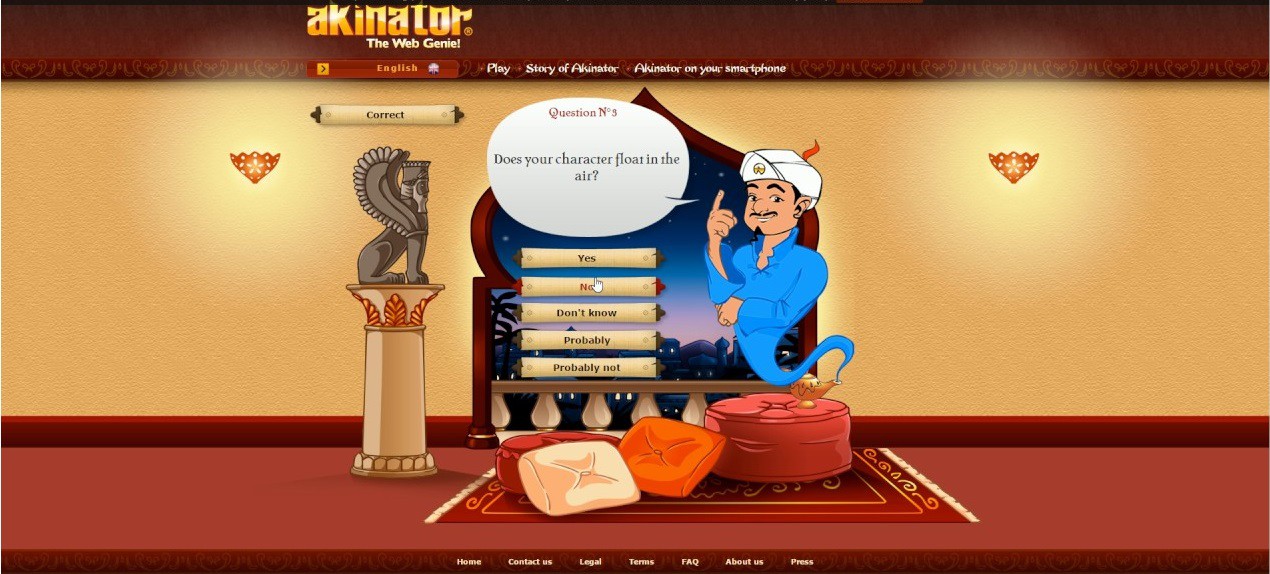 The game has a few years, improvements have recently been brought, such as sharing and challenge with friends via Facebook, and playing hard-to-guess characters from the game itself depending on the day that awards points for the correct answers. If you thought of a difficult to guess character then it gives your more points. There is a ranking and with the points taken playing you can customize the genius. They are all secondary things, the beauty is the game itself.
You will literally lose your breath when you know that "Akinator" also knows your favorite cartoon character or the name of your once favourite soccer player who disappeared from circulation after a couple of mediocre seasons.
Nor will the characters of a nineteenth-century book or the name of a singer from the 90s escape him.
I assure you that this app will be a real attraction for friends and relatives.
You will spend entire evenings trying to make the web genius go wrong but, I assure you, the task will be very difficult for you.

To download, probably one of the best applications ever.